I've decided to take an indefinite break from October reviews
April 02, 2015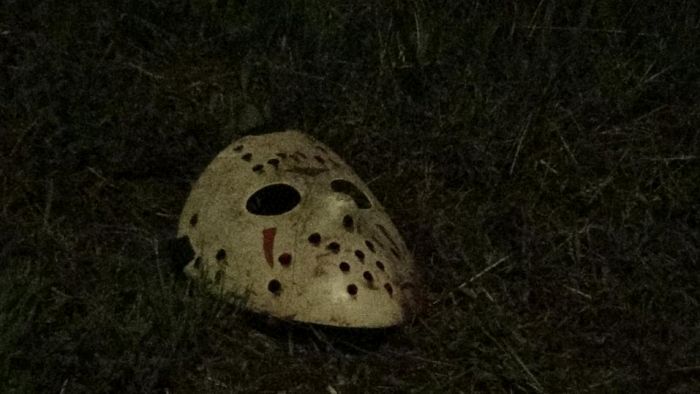 | | |
| --- | --- |
| | A difficult decision was made... |
It was a difficult decision, but it's one I think I'll be pleased with in the long run. I've decided not to do a buttload of reviews for both websites every year for several reasons.

1. Doing so has been consuming way too much of my time. This is further detailed in the subsequent reasons.

2. I have two kids, one of which sleeps very well and the other isn't sleeping so well these days, mainly because he's teething. Because of that, I'm not only getting little sleep, but I have to devote most of my free time to getting him comfortable. This is a temporary reason. Also, once both kids start going to school, I'll have a little more free time on my hands. I intend to continue working evenings at that point, which means I'll have time both before and after work.

3. Probably my biggest reason: I've been talking about writing fiction again, which is difficult to do when you A) put off writing fiction so you can write over thirty reviews within a time limit, and B) aren't reading enough because you're devoting too much time to said reviews. I'd like to jump on reading more relevant works as well.

4. My backlogs are growing and not shrinking much. I have stacks of unwatched movies, unread books (both physical and digital, including Jason's Defiant Light, which I've been meaning to read), unplayed video games, and titles I wouldn't mind replaying so I can review them.

5. Because my backlogs are large, I'm way behind on newer games. I mean, I'm just now playing through Assassin's Creed II and I haven't even started Gears of War, God of War 2, or Devil May Cry 3 yet. Geez, I also plan to buy a Wii U eventually, which will add a few Mario games, Bayonetta 2, and probably a handful of other titles.

6. Final reason: I've pretty much reviewed what I want to review for horror/Gothic-themed titles, which was most of Castlevania and Silent Hill games. I'm not sure I'm even going to bother with the two SH games I haven't played, especially since Downpour sounds awful.

I will continue to play through and review the Legacy of Kain games, and I plan to publish them here. Whether or not I post them as staff reviews depends on Jason's approval and whether or not we already have staffs for said games (Blood Omen: Legacy of Kain, Legacy of Kain: Soul Reaver, Soul Reaver 2, Blood Omen 2, Legacy of Kain: Defiance).