Polishing off some reviews
April 01, 2015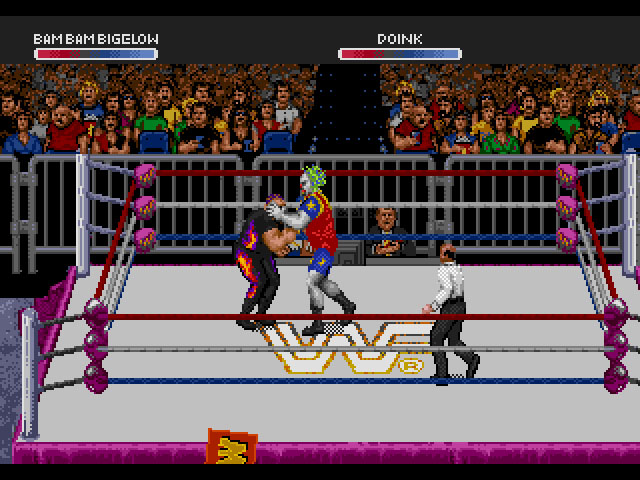 | | |
| --- | --- |
| | and sleeping |
For about the last two weeks I've been attempting to put my WWF Raw (32X) review to rest, as well as touch up my rough drafts for Space Panic and Zaxxon (both for Colecovision). Around the same time, I also decided to start sending myself to bed a little bit earlier so I can catch up on lost sleep.

Also, my younger son decided to start teething, which means little sleep for him.

...which means "so much for trying to catch up on sleep" for me.

Writing any reviews of late as been nearly impossible. When I get home from work, I sit down my recliner, try to put in a few minutes of Puzzle and Dragons before moving on, and I always end up fading and passing out in the recliner until Declan starts crying. One night I zonked out on the recliner for what felt like an hour or so, only to discover that it was after 4 AM when I came to. On a few nights, I managed to start my review and become distracted by something on the internet long enough that I notice that it's bed time and I barely had anything written.

I have gotten some gaming done, mostly during the boys' nap time. I probably wont' blog about that for a little bit, though.

Thankfully, I've just completed the rough for WWF Raw, so hopefully I'll get some second drafts out and start working on some other reviews (for Wizorb, mainly).