Akiba's Beat Arrives This May
March 29, 2017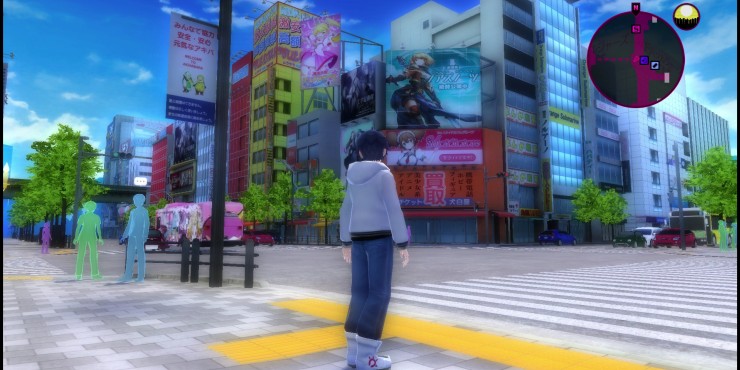 | | |
| --- | --- |
| | The follow-up to Akiba's Trip will be available on PlayStation 4 and Vita, with pre-order incentives. |
If you're like EmP, our resident Englishman, you rather enjoyed Akiba's Trip: Undead & Undressed when it launched on various platforms in 2014 and beyond. You might even have found yourself looking forward to playing an eventual sequel. And so you arrived finally at today, when XSEED Games announced that just such a thing not only is headed west, but finally has an official release date.

Akiba's Beat, the aforementioned sequel, already launched in Japan this past December. Localization takes time, though, and the game won't hit stores in North America until May 16, 2017. A little research shows that a European release is also on its way from PQube, at around the same time.

"That's all well and good," you might say, "but what if I decide I want to pre-order it? Do I get any goodies?"

And, of course, you do. According to a press release, North American residents who pre-order in time will receive a "cute little uggo" plushie, which will be 3.5" tall and available only through participating retailers. There was no actual list detailing which shops are participating, but the usual suspects are Gamestop, Best Buy, and Amazon.com.

As for the game, it will find players once more wandering the streets of Tokyo's Akihabara district. There, they will eventually unlock fantastic dungeons known as "Delusionscapes," where they can expect to do battle with monstrous "deluseons." An encounter with such a creature plays out in an action battle system. So if you like action-RPGs, you should probably pay attention to Akiba's Beat. As a neat bonus, it includes dual audio support with both English and Japanese language options.

Finally, I suppose it makes sense to talk about pricing. On PlayStation 4, Akiba's Beat will set you back $49.99, while the MSRP for the Vita edition is a more modest $39.99. Akiba's Beat has been rated T by the ESRB, suggesting that it is a bit tamer than its M-rated predecessor. I saw no mention in the press release of tearing off infected clothes or whatever, so that might explain the difference.