Valkyria Revolution Hits North America and Europe This June
March 28, 2017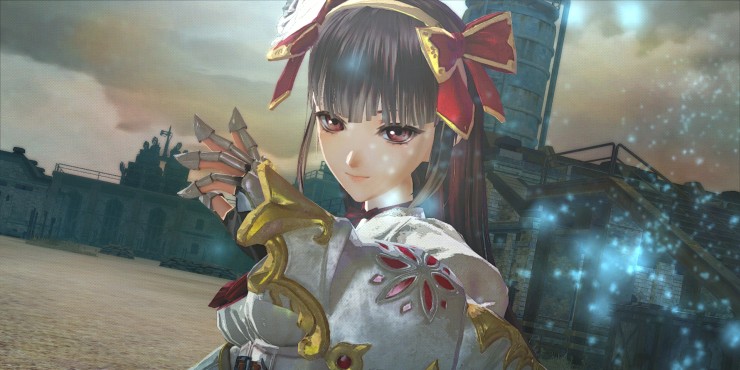 | | |
| --- | --- |
| | The sequel will appear on both PlayStation 4 and Xbox One in the west, and at a wallet-friendly price. |
Valkyria Chronicles was very much a niche title, loved by a lot of the relatively few people who played it, but mostly ignored even by gamers who might well have enjoyed it if only they gave it a shot. For a long time, the series appeared to be dead in the water. Then SEGA updated that first game for the PlayStation 4 and released the enhanced port in North America in 2016. Next came a third proper installment for the franchise in Japan, which SEGA this week announced is also headed to North America and Europe.

Valkyria Revolution is expected to arrive in North America on June 27, and will hit Europe three days later, on June 30. Though no Xbox One edition was released in Japan, SEGA is definitely supporting that platform in the west. Both Xbox One and PlayStation 4 editions will be available as physical copies and as downloads, while the Vita edition is coming exclusively to the PlayStation Network. Whatever version you decide to get, look forward to spending $39.99 on your purchase.

In an apparent attempt to get more people excited about purchasing the game early, before it has time to languish in bargain bins, SEGA has announced a "Vanargand Edition" that includes a special box, a metal pin and a 12-track soundtrack from composer Yasunori Mitsuda. He is currently my favorite Japanese composer, and was responsible for music you hear throughout the Chrono series, as well as in Stella Glow and many other fine games. Currently, he is also working on the Xenoblade soundtrack. If you've listened to a lot of beautiful music in JRPGs, you've probably heard something from Mitsuda.

The game itself tells the story of elite soldiers in Jutland, known as the Vanargand, who must band together to defeat the Ruzi Empire and powerful forces known as the Valkyria. Jutland's soldiers will rely on mana weaponry and magic as they face off against seemingly insurmountable odds.

Gameplay this time around differs from what you experienced if you played the previous Valkyria games, and I'll leave the description of the changes to SEGA, which said the following in its latest press release:

"Though it bears the Valkyria name, Valkyria Revolution eschews the original series' traditional turn-based strategy and is a whole new entry with new characters, a new world, and new gameplay mechanics. The static, turn-based battlefield has become an action-oriented stage for devastating melee strikes, lethal ranged attacks, and strategic shifts to turn the tide of battle, all while exploring the incredible continent of Europa."

If all of that sounds like something you can see yourself playing and enjoying, perhaps consider a pre-order (assuming you want a physical copy and the potentially sweet soundtrack disc). Then mark your calendar for June 27.