A Physical Edition of Ray Gigant Is on the Way
March 13, 2017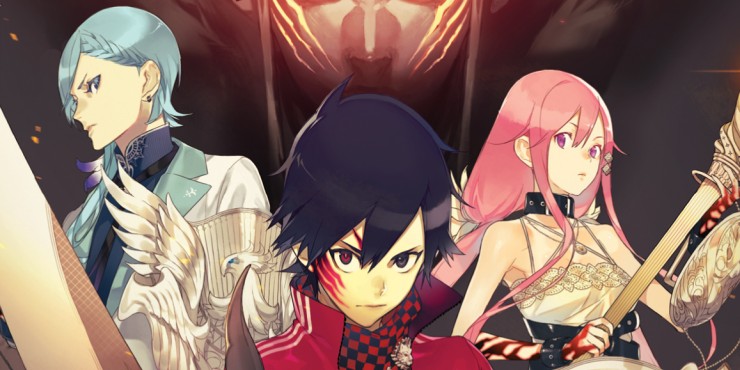 | | |
| --- | --- |
| | Limited Run Games will give you a chance to hold a version of the dungeon crawler in your hands. |
A few weeks ago, I finally relented and purchased a digital copy of Ray Gigant when I saw it on sale on the PlayStation Store. "Looks like they'll never release a physical edition of this game," I said to myself, "and I really want it."

Well, I was wrong about one thing, and that one thing was my evaluation of the prospects of a physical release. Though it was released almost a year ago, and reviewed favorably at the time, Ray Gigant is only now going to finally be available in a physical form, courtesy of Limited Run Games.

"We've been getting a lot of emails from fans about the physical releases of Ray Gigant," noted a PR person, writing on behalf of Acttil, LLC (the game's publisher in North America), "so we are very happy and excited to be able to do so with the help of Limited Run Games!"

As you may know, Limited Run Games produces limited physical editions for a variety of games, typically on the PlayStation 4 or Vita platforms. They almost never produce anywhere close to enough copies to meet the obvious existing demand, which has attracted a lot of scalpers to their releases and made the situation even worse, but there's still a slight chance that you can snag a physical edition if you act quickly when the time comes.

To try for your chance to pay money for a physical edition of Ray Gigant, or various other upcoming projects that Limited Run Games is producing, you'll want to go to the Limited Run Games store. Ray Gigant will be made available for pre-order on April 14, 2017, and you'll need to be ready to pounce within a few minutes to stand a chance. Typically, you'll have two chances, and after that it's time to scour eBay.

Do you play to try for Ray Gigant? Are there any other games you would like to see Limited Run Games give the physical treatment?