Cyberdimension Neptunia: 4 Goddesses Online Heads West in Late 2017
March 09, 2017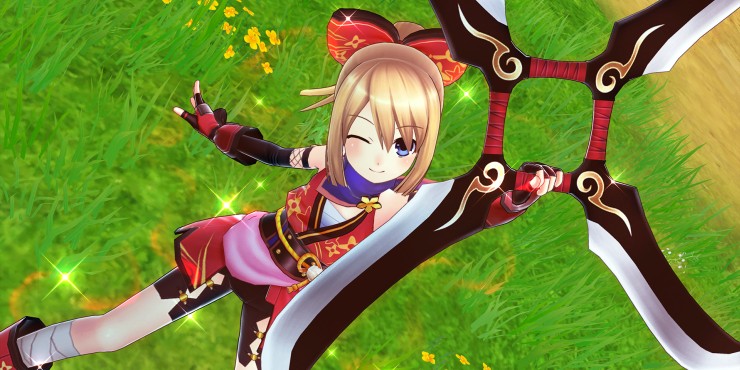 | | |
| --- | --- |
| | Look for it to hit both PlayStation 4 and PC, in both North America and Europe. |
Unless you want them to, there's no reason your adventures with Nepgear and her friends have to end just yet. That's especially true now that Idea Factory International has announced plans to bring another game in the series to North America and Europe, in both physical and digital formats.

Cyberdimension Neptunia: 4 Goddesses Online is due to arrive this winter, and should debut on both Steam and PlayStation 4 on the same day. As the title implies, it is an online RPG with--wait, no. That's not quite right.

The game, which was developed by Idea Factory with help from frequent collaborators Tamsoft and Compile Heart, finds the players entering a fictional online fantasy game world based on their previous adventures. As usual, the CPU Candidates are along for the ride. Somewhat less traditional, however, are the promised 4-person real-time brawls.

"Now the real Gamindustri goddesses must login and hack 'n' slash through this game-within-a-game to bring back the creators of Leanverde and defeat the Demon King!" says today's press notification. "With rival beta testers and system glitches galore, what could possibly go wrong?"

If you've played the .hack games, you know that all sorts of things can go wrong. Therein lies the fun.

Simulated MMO experiences aren't exactly new to the world of video games, but it sounds like Cyberdimension Neptunia will do enough new things with the concept to potentially make it worth your while, even if you're not familiar with the IP. And if you have been playing the related games for some time, why stop now?