Thimbleweed Park Releases This March
February 27, 2017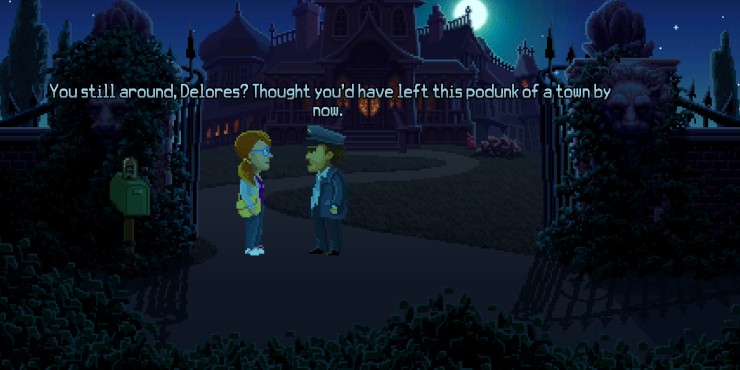 | | |
| --- | --- |
| | You'll be able to play it on PC, Mac, Linux, or Xbox One. Choice is good! |
Around two years ago, Ron Gilbert (known for Maniac Mansion and Monkey Island, among others) and friends announced that they were prepared to make a new graphic adventure game. They just needed their potential fans to put forth some of the money, for a Kickstarter campaign.

Fans responded with open wallets, and now here we are: just over a month away from the release of that game. Its title is Thimbleweed Park.

According to a press release issued earlier today, Thimbleweed Park is scheduled to arrive on March 30, and will be available for PC, Mac, Xbox One, and Linux. iOS and Android devices should receive support later this year, and other platforms may follow but haven't yet been confirmed. The game will launch with German, French, Spanish and Italian subtitles available, making it a multi-cultural affair. Russian is also on the way, but not on day one.


Are you not familiar with Thimbleweed Park just yet? Well, perhaps you should be! It tells the story of five people who show up in a rundown, forgotten town and spend an unforgettable night unraveling its mysteries. Settings include an abandoned circus, a haunted hotel, a burnt-out pillow factory, and lots of other weirdness.
Since the game is so near, you can look around on the Internet and find other information if it suits you. I've embedded one of the game's trailers above, which should give you some idea what vibe the developers were going for. I have to admit: I will probably wind up owning this one, and maybe even playing it at some point. I'm a sucker for the slightly unusual. If you are too, give it a look.