TinyBuild Games Announces Graveyard Keeper
February 24, 2017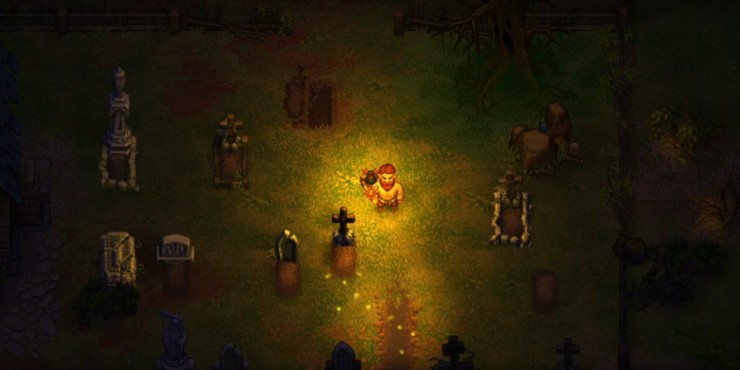 | | |
| --- | --- |
| | The developers of Punch Club introduce a game where dead bodies are your business, and business is good. |
Later this year, you'll be able to manage your own virtual graveyard and hopefully build a fortune on the misfortune of others. That will be possible because Graveyard Keeper, the new project from Lazy Bear Games (previously best known for Punch Club), is on its way to PC and Xbox One.

In a press release issued this morning, TinyBuild calls Graveyard Keeper "the most inaccurate medieval cemetery management sim of the year," and it's difficult to find fault with the claim. That unusual description also suggests that there's a humorous streak running through the whole business. And really, why wouldn't there be?


Your activities in Graveyard Keeper are unexpectedly diverse. You'll look for shortcuts to trim costs, naturally, but you'll host witch-burning festivals to keep the masses entertained. And since there's no harm in scaring a few people straight, so that they attend church and think more highly of burying any loved ones they might lose to war or the plague or whatever, that's just what you'll do.
The game's "key features" are a bit odd, though, I must say. It sounds like you'll be able to do some fairly stomach-turning stuff, all for the sake of a more pleasing bottom line. For instance, you can sell spare blood and body parts to business partners, and you can venture into dungeons to find special ingredients that might poison the nearby populace and produce new clients.
If you're in the mood for a bit of black humor, combined with tycoon elements and maybe even some dungeon crawling (it's not yet clear how extensive the exploration elements will be), Graveyard Keeper sounds like it could be right up your alley. Check out the trailer above, and then perhaps give it a look at PAX East in a couple of weeks. You know you're dying to!