Big Talent Is Hard at Work on Cat Quest
February 22, 2017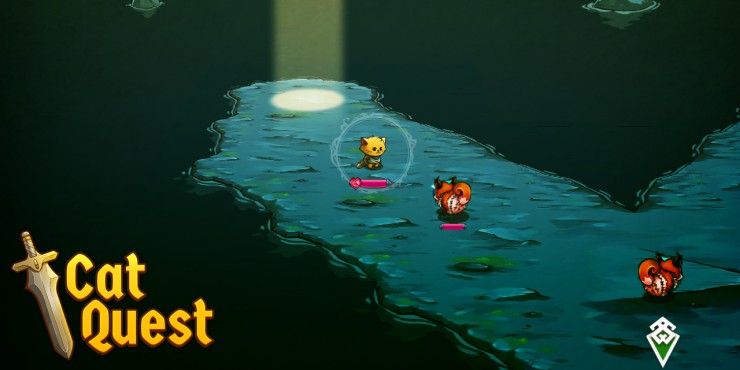 | | |
| --- | --- |
| | They're calling it the purrfect action-RPG... |
Not all action-RPGs are created equal. Some are clearly superior, and logic dictates that any action-RPG that stars lethal felines would be top-tier stuff. For that reason, I am cautiously optimistic that Cat Quest will be worth a look at some point.

Coming at players in the fourth quarter of this year, Cat Quest will be available for mobile devices and for Steam, with cross play supported. Other features include a fully explorable open world, real-time combat, "immense" amounts of loot, and cat builds that you can customize to enhance magic or general combat abilities. Also, there's the promise of cat puns everywhere. I like the sound of that!


When I was contacted this week about Cat Quest, I wasn't excited at first because I thought it was probably a game about mosquitoes. But it turns out to really, truly be about cats. And some of the talent behind the game is pretty impressive. I'm not sure in quite what capacity, but some of the developers previously worked on the likes of Nioh, Dead or Alive, Fatal Frame, and Slashy Hero. I'm going to go out on a limb here and guess that someone on the team recently spent some time at Tecmo. But don't quote me on that.
The Gentlebros and Victoria Publishing are apparently in attendance at this year's GDC event. Regrettably, I am not. So I haven't met with the team or asked anyone any super clever questions about the game, but that could still change closer to release if it turns out that the game is the cat's meow. In the meantime, I don't see the harm in letting you all know that it exists. And make sure to check out the video I've embedded above, if you'd like to see an early build in action...