Ys VIII: Lacrimosa of DANA Coming in 2017
February 17, 2017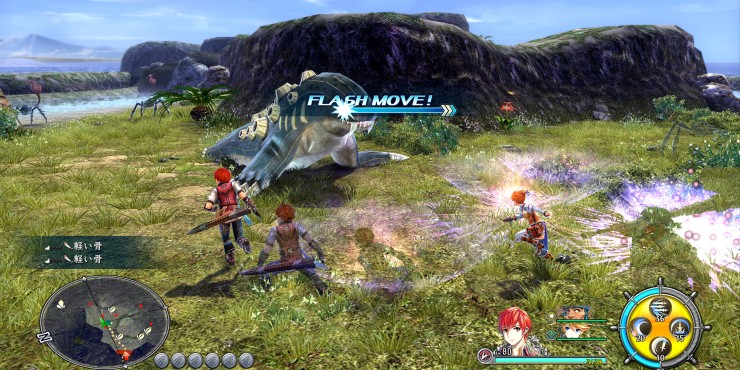 | | |
| --- | --- |
| | The next Ys game is still in development, but should arrive in North America this year. |
The next entry in the long-running Ys series is called Ys VIII: Lacrimosa of DANA, and it's coming to North America later this year from NIS America. Planned for western release on both PlayStation 4 and Vita, the title continues telling the adventures of the red-haired hero, Adol.

"Adol awakens shipwrecked and stranded on a cursed island," explains the publisher's marketing summary. "There, he and the other shipwrecked passengers he rescues form a village to challenge fearsome beasts and mysterious ruins on the isolated island. Amidst this, Adol begins to dream of a mysterious blue-haired maiden living in an unknown world."

The new Ys title is again developed by Nihon Falcom, otherwise best known for the Legend of Heroes and Xanadu franchises, but this is (to the best of my knowledge) the first time that NIS America has published an entry in the series. Previous publishers have included American Sammy, Konami, Atlus, and XSEED Games, with the last of the lot serving as the franchise's sole publisher for a number of years now.

Though NIS America is the new game's publisher, most of the juicy details are currently available on the Atlus web site. That's because distribution will be handled exclusively by SEGA, which also happens to own Atlus. Sometimes, the story of who is attached to a game and why is as convoluted as any narrative you'll find in the actual games.

As NIS America notes, Ys VIII: Lacrimosa of DANA offers a brand new adventure for the first time in 8 years (a number of remakes that have come along the way don't really count). The Vita version arrived in Japan this past July, and it looks like the PlayStation 4 version is an enhanced port. It is currently scheduled to hit Japan this May, so we'll probably see it head west a few months after that.

Ys games have been available in North America for decades now, starting with the release of Ys Book I & II on the TurboGrafx-CD. It's good to see the new entries make the trip west, as well. Are you personally interested in playing through the next chapter of Adol's story?