Slight Site Tweaks
October 07, 2016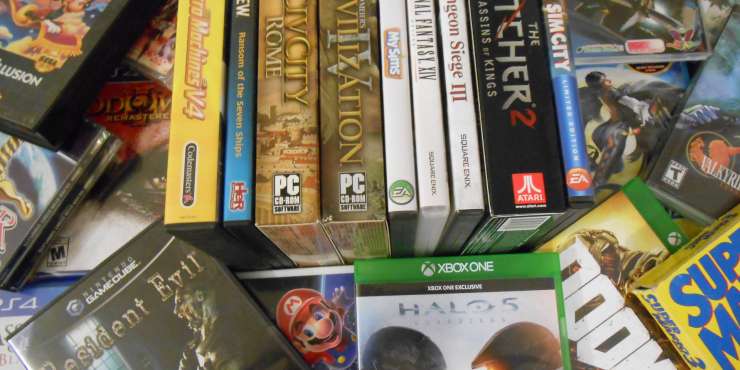 | | |
| --- | --- |
| | I just made a few tweaks to the site. |
The site needed some slight changes, so I made them. Here is a roundup of stuff I changed today:



The site's main background image. Although a quick look at the site's front page tends to show that most new reviews coming through the site are for PC games, courtesy of both staff/freelancers and standard contributors, I've seen the occasional comment online from people who said the site really isn't for them because we don't cover PC games. The new background image includes a number of PC titles among the mix, and also some other games that have been a big deal on the site in particular over the years.

Note: Because the site caches images to save bandwidth and improve page load speeds, you may have to press F5 on your keyboard while viewing the front page in order to refresh your cache and see the new image in place.



Xbox 360 has been removed from the top bar. The Xbox 360 isn't getting a lot of new games these days, even compared to the PS3, and I wanted to make room for something else. Just what is that something else? I've added PC back to the top bar. It leads to the PC & Miscellaneous page. We cover more PC games than we do games for any other platform, so it made sense (especially since the fact that we cover PC games somehow isn't evident to casual visitors and we only get one chance to make a first impression).



The review submission page now always defaults to standard reviews. This affects only accounts that are capable of submitting freelance or staff reviews. Once a staff or freelance review is marked as such and posted, it is extremely difficult to update it so that it appears around the site as a standard review. On multiple occasions, reviews have been submitted as staff reviews when they were meant to be posted as standard ones, so that is now less likely to happen by accident. After all, accidents happen. This change should just minimize them. And if a staff member accidentally submits a staff review as a standard review, it just takes a quick edit to fix it.



Only exclusive reviews will show up in the random reviews box. The box on the front page will now select only reviews that have been marked as exclusive to the site. There are over 9000 total reviews on the site, and more than 4400 of those are exclusive. They deserve extra exposure compared to standard reviews, and they hadn't really been getting it. Limiting the results to only exclusive reviews gives them added distinction, as thanks to those contributors who post a given review exclusively at HonestGamers.
Thanks for continuing to visit the site, and for your ongoing contributions. We're a small community, but I want to make the experience as positive and intuitive as possible for those who return day after day. You are the site's lifeblood!
I'm always on the lookout for ways to do that while ensuring that your contributions receive the most attention that I can feasibly direct their way, and I give serious consideration to all suggestions for improvement even if I don't implement them immediately (or ever). Keep 'em coming!