Bloodstained: Ritual of the Night Slips to 2018
September 08, 2016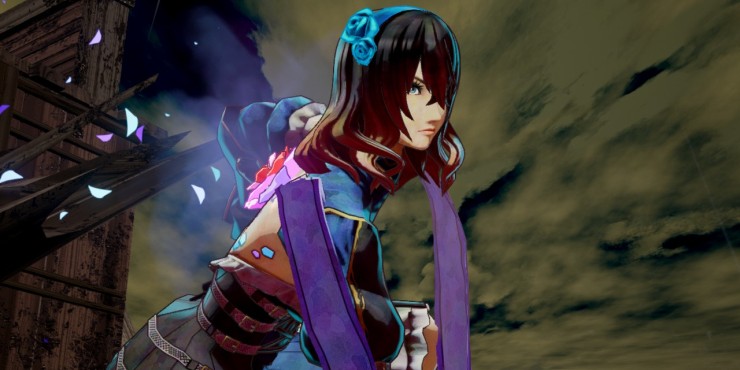 | | |
| --- | --- |
| | The crowdfunded platformer needs more time and development love to really shine. |
Today, Bloodstained: Ritual of the Night backers received an important update, which notes that the game is no longer scheduled for release in 2017, as originally planned. Instead, it will most likely arrive in 2018.

"To ensure the game meets his quality standards, IGA is bringing on additional developers and has moved his estimate for the game's release back to the first half of 2018," notes the update.

Bloodstained: Ritual of the Night was a high-profile success, which started with the "whip or sword" poll and blossomed into a successful Kickstarter campaign. That campaign, which you can view here, raised $5.5M to allow Koji Igarashi (affectionately known throughout the gaming community as "IGA") to develop a spiritual successor to the Castlevania series. Igarashi is still most famous for leading development on Castlevania: Symphony of the Night, widely regarded as one of the finest installments in the long-running franchise.

"The last thing I want to do is keep our backers waiting," commented Igarashi, "but after receiving such incredible support, I feel responsible for delivering the best product I possibly can. Again, I offer my sincerest apologies."

Though news of a delay is of course disappointing, Igarashi and his team have done a good job of keeping fans informed along the way. The update promises that backers will remain in the loop in the months ahead, as development continues.

As a backer myself, I already have enough games to play, so I'm more than prepared to wait until 2018 to play Bloodstained: Ritual of the Night, if that's what it takes for the developers to deliver a product that meets (most of) the hype the Kickstarter campaign generated. I'd rather not see a repeat of the situation that followed the release of Mighty No. 9, not all that long ago, which is already available at clearance prices throughout North America despite being a relatively recent release.