Nintendo Will Bring Super Mario Run to iOS This December
September 07, 2016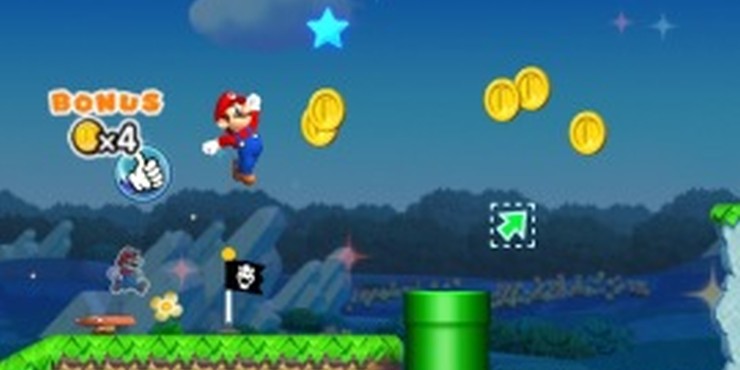 | | |
| --- | --- |
| | It's an endless runner, done Mario-style. |
When Nintendo announced that it would be bringing its titles to iOS, people started talking excitedly about finally playing Super Mario Bros. on Apple's popular phones. It would never work, I said. Those games require precise controls that aren't possible with a touchscreen.

So far, it looks like I was sort of right... but so were the people who were thrilled by the notion of Mario on iOS. Nintendo announced today that it will release Super Mario Run in the App Store this December, ahead of the previously announced Animal Crossing and Fire Emblem games that are now due to arrive sometime by the end of this coming March (which represents a slight delay).

Super Mario Run is a platformer of the "endless runner" variety, meaning that Mario runs steadily to the right and the player taps the screen to indicate when they would like him to jump in order to avoid or defeat enemies, or clear a gap or whatever.

"We have created Super Mario Run to be perfect for playing on your iPhone," said Shigero Miyamoto, who created the Mario character and apparently led development on this surprise mobile title. "Super Mario has evolved whenever he has encountered a new platform, and for the first time ever, players will be able to enjoy a full-fledged Super Mario game with just one hand, giving them the freedom to play while riding the subway or my favorite, eating a hamburger."

Did you know that eating a hamburger is one of Mr. Miyamoto's favorite things? You do now!

"The App Store has made so many things better in our lives — the way we communicate, the way we work and the way we have fun," said Tim Cook, Apple's CEO. "But for gamers of all ages, the story just hasn't been complete without Mario, so we are thrilled that Nintendo is bringing him to iOS for the first time this December."

A sample of Super Mario Run content will be free at launch, and from there, players will be able to pay a set purchase price to enjoy the rest of the content, apparently without the need for micro-transactions. There is no word yet on the actual price point, but Nintendo is partnering with DeNA and will make the title available in more than 100 different countries, in nine different languages.

Following news of Super Mario Run's impending release, Nintendo shares saw a significant bump during evening trading hours. Clearly, investors think this is a good deal not just for gamers, but for profits. Do you agree?