My Top 50 Favorite NES Games (Late 2015 Edition)
August 08, 2015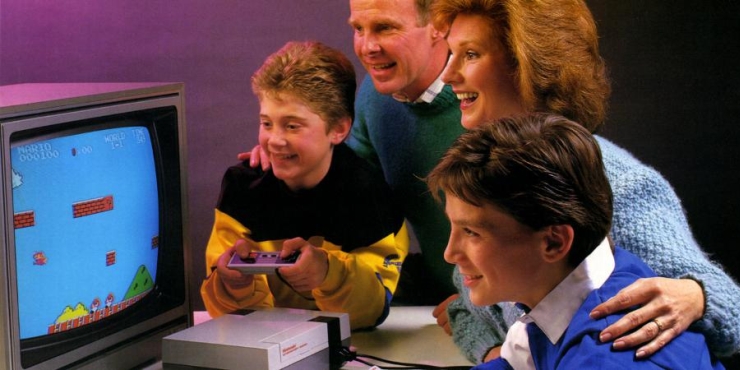 | | |
| --- | --- |
| | Right at this particular moment, here are my top 50 NES games, ranked. Ask me again in 5 minutes. |
A list of my favorite 50 games for a given platform will change often. By the time I finish typing this paragraph, it could change. And yet here I am, listing my top 50 NES games. The list currently looks like this:

01. Super Mario Bros. 3
02. The Legend of Zelda
03. Zelda II: The Adventure of Link
04. Mega Man 2
05. Dragon Warrior III
06. Duck Tales
07. Dragon Warrior II
08. Final Fantasy
09. 1943: The Battle of Midway
10. Ultima: Quest of the Avatar
11. Super Mario Bros. 2
12. Mega Man 4
13. Chip 'N Dale: Rescue Rangers
14. Mega Man 3
15. Mario Bros.
16. Little Samson
17. Dragon Warrior IV
18. Mega Man 5
19. Duck Tales 2
20. Gemfire
21. Paperboy
22. North and South
23. Pinball Quest
24. StarTropics
25. R.C. Pro-Am II
26. Donkey Kong Classics
27. Super Mario Bros./Duck Hunt
28. Destiny of an Emperor
29. Dr. Mario
30. Kiwi Kraze
31. Little Nemo: The Dream Master
32. Mega Man 6
33. Zoda's Revenge: Star Tropics 2
34. Teenage Mutant Ninja Turtles 2: The Arcade Game
35. Vice: Project Doom
36. Willow
37. Captain Skyhawk
38. City Connection
39. Uncharted Waters
40. Battletoads
41. Mega Man
42. Astyanax
43. Blaster Master
44. Castlevania III: Dracula's Curse
45. Dragon Warrior
46. Legend of the Ghost Lion
47. Metroid
48. Bubble Bobble
49. The Flintstones: The Rescue of Dino & Hoppy
50. Deja Vu: A Nightmare Comes True

As you might imagine, I haven't played every NES game ever produced. There are around 800 that were released in North America, after all. A person only has so much time!

But whatever. The above 50 games are 50 of my favorites, titles I can still go back to and enjoy playing, titles that I think you might also enjoy. Clearly, I like RPGs. Clearly, I think Capcom put out a lot of great games. And clearly, there are some "essential" titles missing from the list that you might rate higher. In fact, why don't you go ahead and tell me about your own top 50? If you have trouble assembling it, consult this page for easy reference. It's what I did!