Top 10 Reasons to Contribute to HonestGamers
February 25, 2015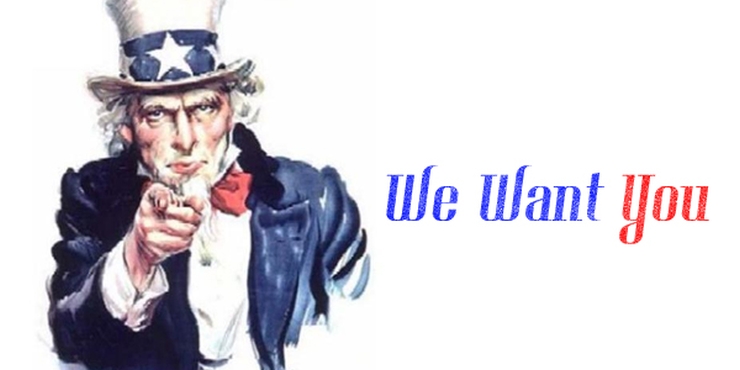 | | |
| --- | --- |
| | There are actually more reasons to write here than you might have realized. Allow me to enumerate... |
Consider this post not only a thrilling Top 10 list (don't you just love those?), but also an invitation to write here at HonestGamers. If you already contribute, you know most or all of what I'm going to say. If this is your first visit to the site, though, or if you haven't been around in a long while, or if you've just never had time for an in-depth look at the site and what it offers, I hope you'll keep reading.

The first thing you should know is that there are multiple ways to contribute to HonestGamers. You can contribute either as part of the community--technically, everyone who posts something does this--or as a freelancer, or as volunteer staff. The latter options sometimes gain you access to review keys and offers the sort of experience that could prepare you a rewarding career writing for sites that can actually afford to pay you (that's not something I can do right now, alas), but this post isn't really intended to explore any of those options but the first one. Today, I wanted to offer you a list of the reasons I feel you should post community content here, given the slew of other sites around the Internet that would probably also love to host it.


---
01. It's free.
You can sign up for a free account (from the main page, linked above) and confirm your account by clicking a link in the email you receive. That's it. From there, you're immediately ready to start posting on your blog, plus you can submit reviews for possible posting on the site. You also gain access to the forums, and you can leave comments on reviews others have written. If you were to start up a site of your own, you would typically have to pay for hosting, which could run anywhere from $1 a month to much more, depending on how serious you are about the venture.
02. It's easy.
You don't have to know any HTML, PHP, Javascript or whatever else to get cracking. Just write and submit. Not comfortable with popular blogging solutions? It doesn't matter. Our site is custom built to make it easy to contribute content, and to manage it later as needed. You retain full control of all community content and you can delete it any time you like… but we hope you won't!
03. Our database adds value to your content.
Our database contains thousands upon thousands of titles, often with useful information about publishers, developers, and genre. Sometimes we also have screenshots available, which you can easily insert into your content. We're constantly working to make the resource even better. People will enjoy reading your reviews and supplemental information is often just a click away. That's great for you too, because it can help you decide what you might want to write about next.
04. There's a pre-built audience.
Admittedly, the site's active audience isn't as large as it once was, but we're working on expanding it again. Some of us have been around for years. Remember that HonestGamers dates back to 1998, which means it is one of the oldest independent game sites you'll find operating today. We're a close-knit community and the people who post here really, really love games. That's a nice trait in your potential audience when games are what you happen to enjoy writing about!
05. We maintain quality control.
If your review is posted at HonestGamers, that means it's pretty good. You don't have to worry about posting a review, then seeing it bumped off the front page by a paragraph or two of gibberish. Each review contributed to the site is reviewed by staff before it is posted, to make sure that any opinions it contains are supported within the text, and to ensure that the person who wrote the review had at least passing familiarity with spelling and grammar and the English language. We're actually rather picky about what we'll accept, even though it sometimes means rejecting a review for a hot new game that we really would like to see covered on the site.
06. We offer a clean site design and navigation.
We've been told that HonestGamers looks pretty old-fashioned. Look around for yourself and we think you'll agree. Here's the thing, though: "old-fashioned" isn't necessarily a bad thing. The site looks much the same whether you're viewing it on a computer monitor or a phone, and the pages load quickly. Navigation is kept clean and simple, plus we're not overflowing with ads. Right now, in fact, we don't display ads at all. This keeps the focus where it should be: on your content. Even in cases when we do display ads, we work to keep them non-intrusive.
07. Our comments section doesn't suck.
Not a lot of people comment on the content that appears on the site, even if it is viewed thousands of times, and there's a reason for that: you have to register with HonestGamers if you want to leave feedback. In our experience, this means we typically hear from people who have something worth saying. Sure, some angry people decide to register and post rants that do no one any good… but we can moderate those. For the most part, we're happy to report that discussion is kept civil and on topic, just the way we like it.
08. We keep the focus on games.
Lately, it seems like a lot of the big sites spend their time covering games… and movies, and celebrities, and tech news, and whatever else will attract eyeballs. There's nothing wrong with that approach, but it's not
our
approach. We have blogs where our community members can talk about all of that stuff, but for the most part the site is focused purely on games, as it always has been. We like to celebrate the great (and not so great) games of the last few decades, and that's more than enough to keep us writing for decades to come. Why muddy the water with all that other stuff?
09. We'll promote your content for you.
Admittedly, we're not the best content promoters, or else we'd have a larger audience than we do right now, but we at least try. The
HonestGamers page on Facebook
has almost 1000 likes, and we have a few hundred dedicated followers
on Twitter
. We can offer a signal boost for your reviews that you might not get otherwise, and we make it easy for your potential readers to share your content on social media if they like it.
10. We're not likely to disappear overnight.
As already noted, we've been around--in one form or another--since 1998. That's a long, long while, and we'd like to think we're just getting started. A lot of great sites have come and gone over the years, but we're still here, doing the same stuff we've always done. When you post content at HonestGamers, you can rest assured that we'll do everything we can to make sure it sticks around as long as you want it to, all as a free service to you. Accidents can happen, but barring unforeseen disaster, we'll still be online decades from now…
---
So there you have it, the list of the top 10 reasons I hope you'll consider posting your reviews at HonestGamers.
I'm proud of what the HonestGamers community has built over the years, and I hope it will have the opportunity to continue building for a long time to come. If you'd like to be a part of that process,
register today
. We'll be glad to have you!