Steam Regrets #1 - Mountain
July 08, 2017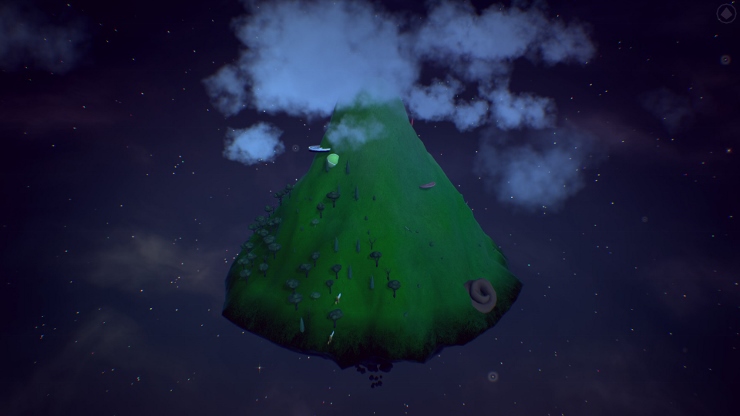 | | |
| --- | --- |
| | Can people stop uploading their programming assignments to Steam? |
My backlog of games to play on Steam could be described as a Mountain. These are games I've picked up for ridiculously low prices, or were included in bundles. These are the games that are either bad, or not really games at all. These are the games that aren't worth a full review.

Steam Price $0.99
I Paid $0.49

I feel a little ripped off. This game is basically like an app you can get on your smart TV that simulates a fireplace or a fishtank, but is somehow less interesting. It's just a mountain sitting in outer space. From time to time things will happen, or it will say something. Some keys can be pressed to make music, and it will sometimes comment. The comments are usually vague and maybe they are trying to be deep? If Mountain has some message to share, then I'm not getting it.

You can zoom in and out and rotate your view, but that is about it for interactivity. I left the game running for a good 7 hours while I was at work, and it somehow collected half a dozen achievements for random background events, plus it dropped some Steam Trading Cards, which are almost worth what I paid for this title.

This is not a game. I don't really know what it is.