About Me:

Sorry, but I haven't yet shared the information about myself that would typically display here. Check back later to see if that changes, or if I instead choose to remain an enigma.
---
The Frozen Wilds is a Great Addition to Horizon: Zero Dawn
February 13, 2018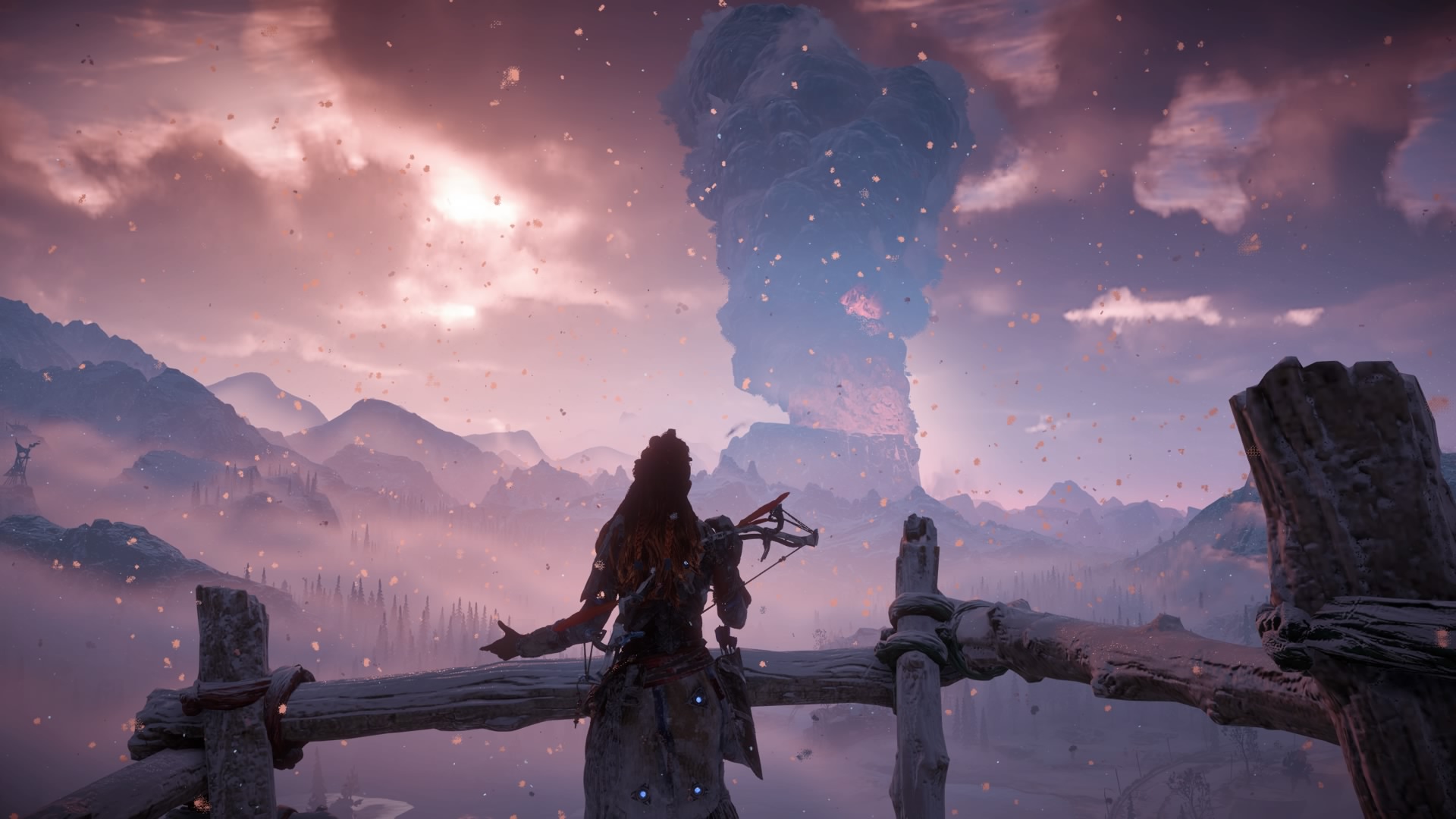 Horizon's DLC is the perfect excuse to revisit one of 2017's best games.
Horizon: Zero Dawn exists in a strange paradox. It was positioned to be one of biggest games of the year thanks to a series of impressive showcases at pre-release events. As a game from a first party studio for the best-selling console out, it didn't lack for promotional backing from Sony. Reviews praised the game almost unanimously. Yet it feels like the game became yesterday's news way too quickly, its moment in the sun extinguished prematurely. The game's arrival was immediately superseded a week later by Zelda: Breath of the Wild, a game that revived one of the medium's oldest franchises and reset the standards for what to expect from open world games. That, along with the other two dozen great games released in 2017, took a lot of the air out of the room. Even accounting for the dizzy
---
Well, That Was A Thing: On the 2016 Game Awards
December 02, 2016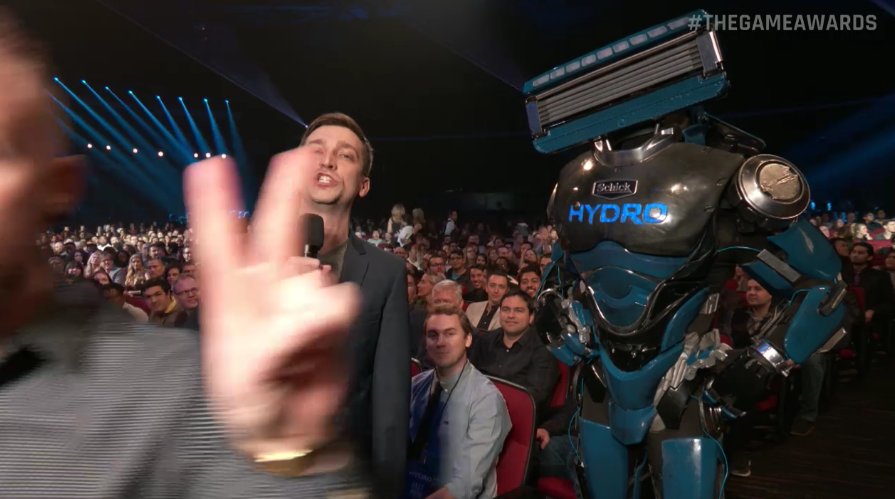 Yeah, it was terrible to watch. But some cool things were shown too!
Awards shows are always bloated, self-involved trash, but few shows inspire my body to recoil backward with white-hot intensity the way The Game Awards often do. There were a few pleasant moments: Geoff Keighley's speech to Hideo Kojima made me deeply uncomfortable, but it clearly came from a space of genuine affection. The speech from the dude that made That, Dragon Cancer was touching and represented the changing tableau of video games. But those moments were life rafts in a sea infested with unadulterated advertisements and corporate-sponsored sewage masquerading as jokes. I'd say whoever signed off on the Sentient Razor From Hell should be shot into space and forced to listen to Duke Nukem's very timely jokes from the Bulletstorm remaster for the rest of eternity, but that would mean t
---
Just Played Gone Home For The First Time
November 30, 2016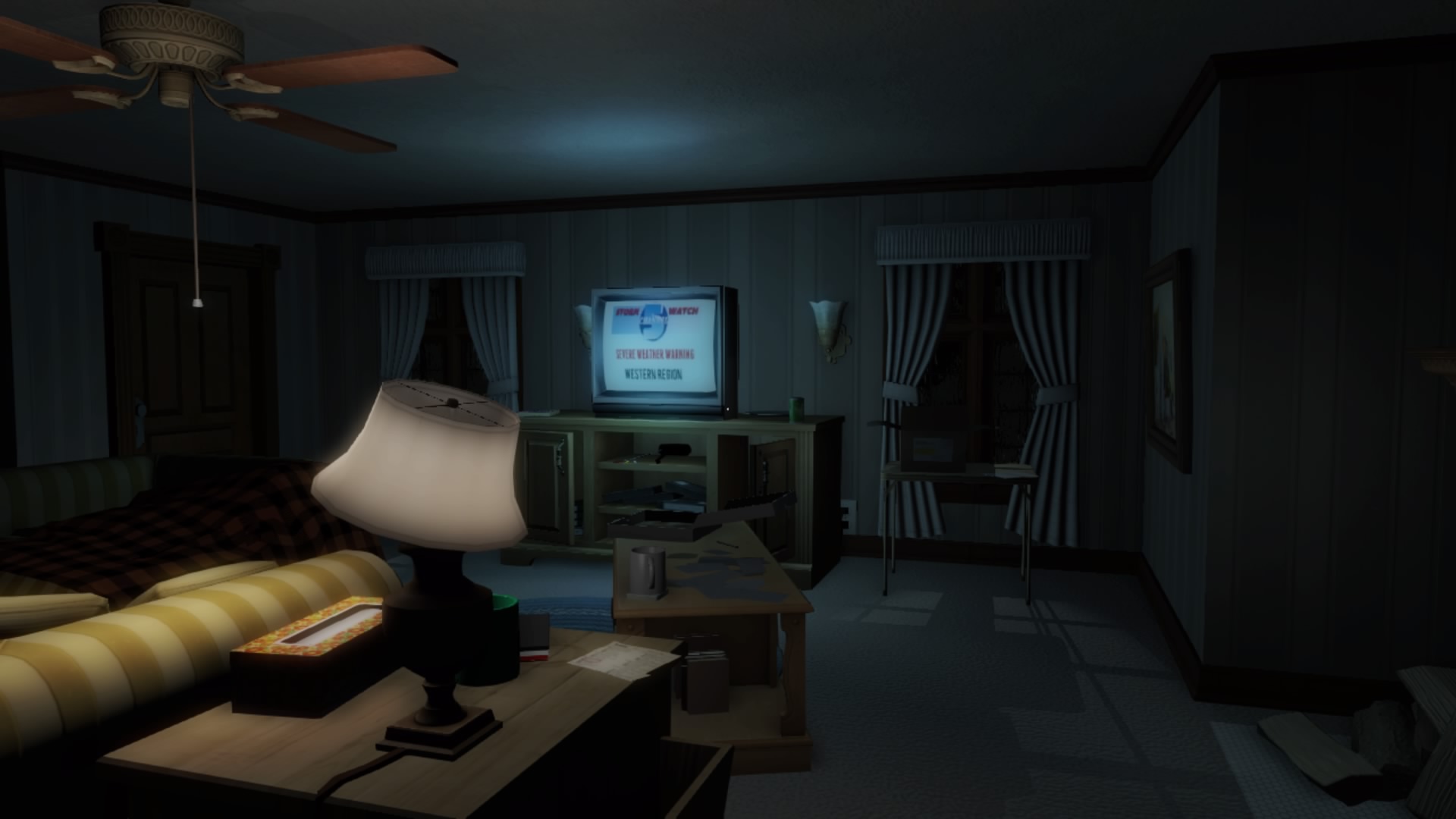 Looking at a then-divisive game through clean eyes.
I remember being intensely annoyed by how highly the games press rated Gone Home when it first came out in 2013. I was twenty at the time, and I internalized the game's widespread adulation as an attack on myself and what games meant to me. "So you're telling me this game where you just walk around a house is a game of the year contender? It's really capable of standing on equal footing with the likes of Grand Theft Auto 5, The Last of Us, Tearaway (shout-out to my Vita-heads out there) and Bioshock Infinite? It's not even a Real Video Game! There's no way this is THAT good." My discomfort with the game, and what it could mean for the direction of my favorite medium, made me reflexively lash out against the game's success. The price point didn't help either. $20 for a game most enthusiasts
---
Rocket League's Rumble Mode is Pure, Enjoyable Chaos
September 13, 2016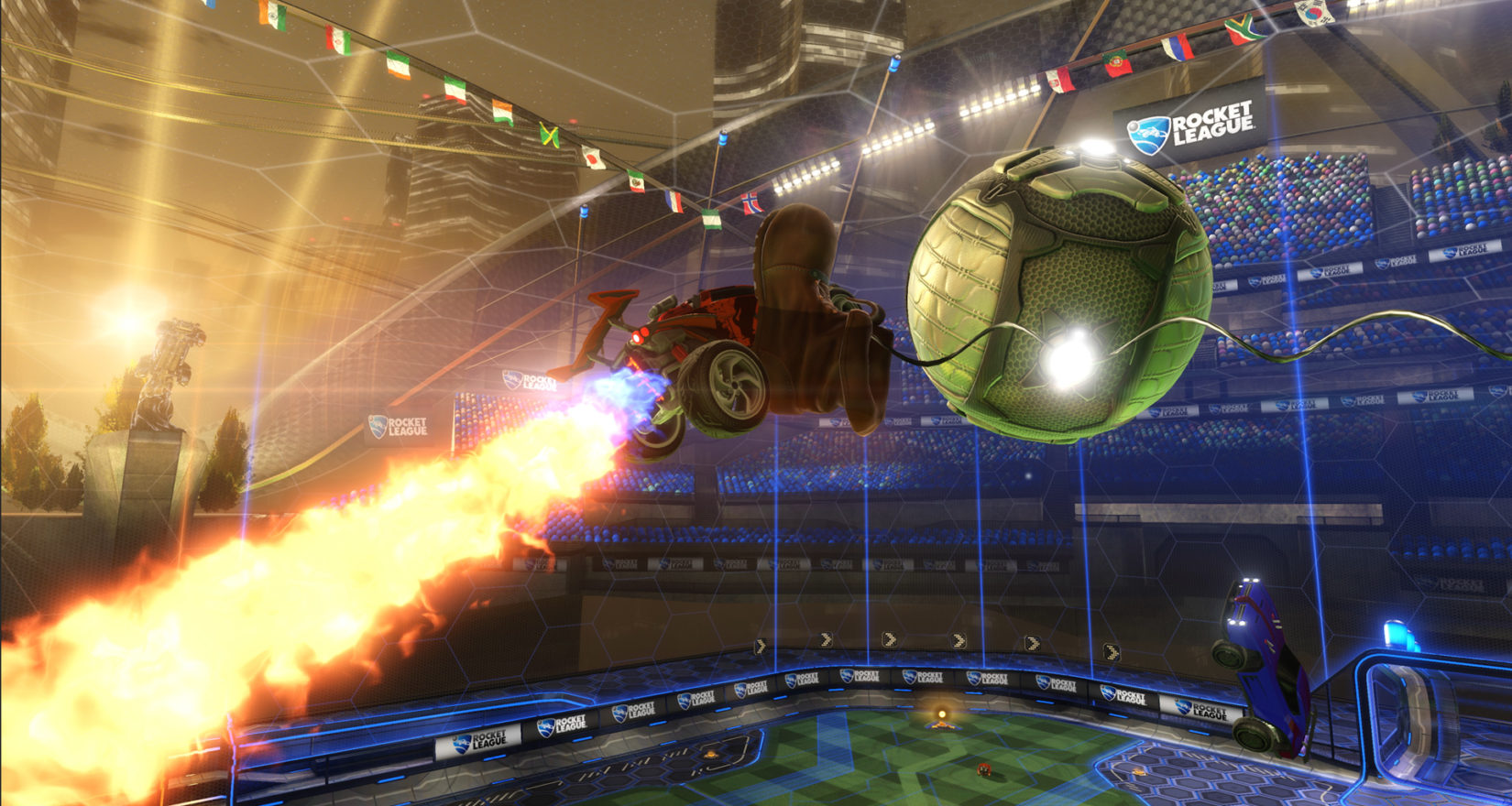 Rocket League's newest mode is the best addition yet.
I love Rocket League. Ever since the game fell out of nowhere to become a massive hit last summer, it has taken a substantial role in my gaming life. I still play it almost every day. I've watched Youtube videos on how to get better at the game. It's the only game that's ever made me interested in watching professional players play it as an eSport. Rocket League has it hooks in me in a way games rarely do.

---
The Titanfall 2 Tech Test Shows the Power of Demos
August 31, 2016
Thoughts on Titanfall 2, and the value of demos.
Remember demos? Releasing small sections of an unreleased game in an attempt to entice more people to buy the game was a common practice during the previous generation, the playable teaser has become more of a rarity. The advent of live streaming over the last few years has seemingly replaced the demo as part of the increasingly controlled pre-release hype cycle. And while I would never besmirch the act of watching other people play video games, it pales in comparison to actually playing the game you're interested in. Games are an interactive medium, after all. The breadth of what games can do and be is such that it can be difficult to approximate if a game is really for you if you're unfamiliar with the genre.

---
Kentucky Route Zero, and the Dangers of Episodic Gaming
August 08, 2016
Act IV of Kentucky Route Zero left me feeling conflicted. Here's why.
As much as I enjoyed Act IV of Kentucky Route Zero, I couldn't but feel like there was something missing while I was playing it. The latest installment of Cardboard Computer's low-key adventure game was released out of the blue last month after a two-year wait since the previous chapter. Just think about that for a second. An episodic game sold in installments went two whole years in between episodes. Back then, Donald Drumpf was still a joke in a "ha-ha" way, and not in an "oh fuck, he could actually become president this is horrific" sort of way. As memories fade, the basic emotions are what lasts the longest. I remember liking Kentucky Route Zero quite a bit. I remember appreciating its dreamlike Americana and that it had some sort of open world. I remember liking the game's art style,
---
Dangerous Golf Isn't Very Good, But Did I Expect Too Much?
July 05, 2016
On Dangerous Golf, and the danger of expectations.
An intricately decorated ballroom. A pristine kitchen filled to the brim with fresh food and clean cookware. A bathroom. You wouldn't expect the first game from some of the minds behind the legendary Burnout series to take place in these locales, but Dangerous Golf is a fairly surprising game.

---
Additional Articles:
[01] [02]