Game Progress: The New Nightmare
January 25, 2017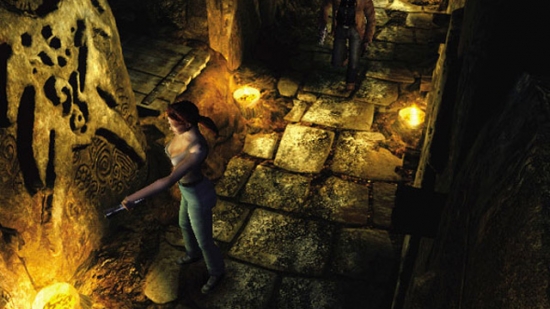 | | |
| --- | --- |
| | Thank goodness saving limits never caught on |
Pokemon Go (Android)
Still waiting for a proper update, a good nest migration, a 10 km egg or a worthwhile event before fully getting back into this game. I'm not going to bother with Pokemon Duel.


Alone in the Dark: The New Nightmare (PlayStation)
Got the discs buffered and they play properly now. I started Carnby's campaign, died and restarted. The last thing I did was kill a creature in the sewers before moseying on to another area. I used a save charm there and am reluctant to continue. I have a feeling this will be a tough title to get through. It's creepy, but also quite difficult. Its controls are the usual tank-style, but a tad over responsive. It's difficult to actually guide Carnby without over-correcting and running as if Carnby is drunk.


Zombi (PS4)
Exited the safe house for the first time and hacked a few CCTV junction boxes. I almost didn't make it out of the supermarket alive.


Alpha Protocol (PC)
Completed the events in Saudi Arabia and moved on to Taipei. I haven't made any progress there yet. The new digs are interesting.


Pocket Mortys (Android)
Downloaded and started this one. It's a lot of fun so far. I've beaten three members of the Council of Ricks. Right now I have to amass 20 badges, but I'm mostly trying to flesh out the recipes at the crafting kiosk. I think I have something like seven left to uncover.


Teslagrad (PS4)
Started this one and defeated the first boss. It's a very breezy and enjoyable game so far. It's incredibly easy, but not the bad or boring kind of easy. Think more along the lines of The Maw, which I really enjoyed.


Gone Home: Console Edition (PS4)
I also started this one and didn't get very far. I typically have a hard time with graphic adventure games like this, especially when there's so much tedious investigation involved. I think I'll enjoy this more once pieces start falling into place.