Slain! rant
April 03, 2016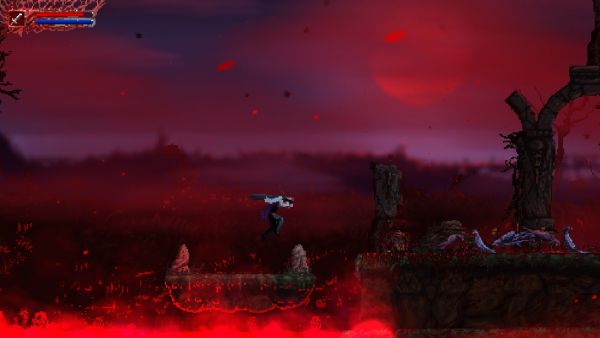 | | |
| --- | --- |
| | ***SPOILERS*** |
I just finished Slain! on PC. I don't like the game, but you'll be able to read more on that when I publish my review.

One thing I may not touch on in my rev is its "ending." You see, the game builds up this sweet rivalry between the protagonist and a massive, vampire-looking overlord. You travel through his castle, fight off all of his minions and get to the final boss. They have a heated conversation that leads to the antagonist proclaiming his hatred for "this planet." He then orders to launch and his freakin' castle ascends like a damn rocket into space while a fierce metalish BGM plays. Oh man, this game may have sucked, but boy does it know how to execute an epic build. The antagonist then raises from his throne, transforms into a dragon and kills the hero. You don't get the chance to move or control the turn of events. It then shows you one anticlimactic final cutscene and...

TO BE CONTINUED

FUCK!!! Again!?!?

What is it with indie games and "to be continued..."?

White Mirror TO BE CONTINUED

UnderDread TO BE CONTINUED

Slain! TO BE CONTINUED

Well, in all three cases, I shan't be continuing.