Brief Game Progress 2/25
February 25, 2016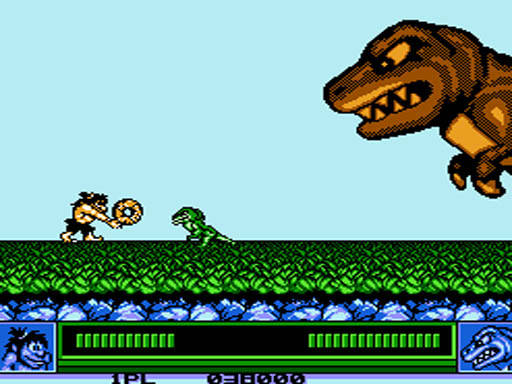 | | |
| --- | --- |
| | Like, very brief. |
Clicker Heroes- Ascended, building up, waiting to ascend again. I should be there soon.

Joe & Mac (NES)- Played through the game. Man alive, did it take more effort than it was worth. I plan to start the review for this tonight, and it's not going to fare to well. I would like to play the SNES version to see how it compares. The 8-bit edition is pretty rough. I would almost say "lazily made," except the graphics are quite good for an NES title.

Year Walk- Played through this as well. I found it to be one of those games that ends with a light shrug. On the bright side, it's a bit spooky. Unfortunately, the bulk of the campaign consists of chasing a key. Review forthcoming.

Legacy of the Wizard- Got far with Xemn, and then fell into a trap full of spikes, all thanks to a false floor I couldn't possibly have known about. I died and now must begin anew with Xemn.

Zombeer- Checked this game out after buying it. It's pretty much a first-person shooter loaded with cheesy college humor, zombies and arbitrary pop culture references. Your character has been bitten, but can stave off "zombification" by drinking beer. Last things I did were grab a nail gun, complete a puzzle involving a jet turbine, and watch someone get squashed by a safe.