Legacy of the Wizard progress
February 22, 2016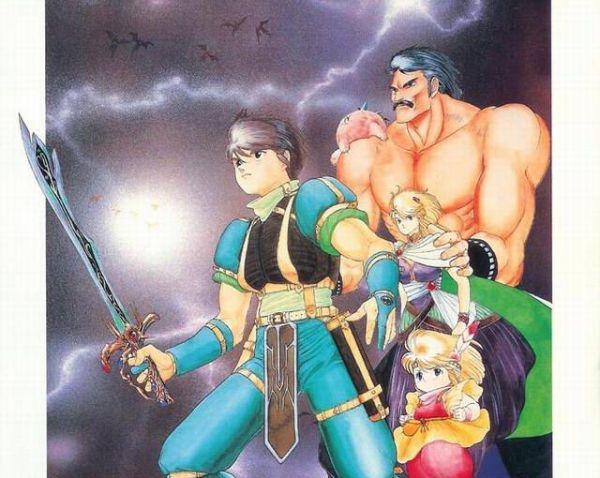 | | |
| --- | --- |
| | Some Clicker Heroes, too. |
I've breached Zone 600 in Clicker Heroes, so that's another milestone down. The last hero I leveled was Betty Clicker, bringing her to 2000. Dread Knight still gets a little love occasionally, but she's only up to level 650 or so. It's been a pain leveling her. I've debated pumping more money into Atlas, but as it is I've already got all of his skills paid for and that's good enough for now.

Anyway, Legacy of the Wizard.... So I've unraveled what the objective of this game is, and it's pretty odd. If you've played the game, you may have noticed a huge, stationary dragon. This guy is the antagonist, and he's imprisoned within a portrait. You have to kill him using the Dragon Slayer (which can only be used by the son), which is a special sword located somewhere in the game's convoluted design. However, you can't even touch the sword until you've nabbed all four crowns, each of which must be grabbed by four of the five family members (the father, the mother, the daughter, and the pet).

Here's where it gets tricky: all of the four "crown-grabbers" have a piece of the maze dedicated to them in particular, and there's no clear indication where their special stage begins. You have to wander and guess for the most part, although it is nice that they've basically sealed those stages off so that other characters cannot enter them, with the exception of the pet's (Pochi) stage. For instance, the daughter's special ability is that she can jump higher and farther than her kin. Of course, her level is sealed by an out of reach ladder that only she can access. The father is also the only one who can move boulders, and his stage is blocked by a boulder. Go figure...

On top of all of that, there are special pieces of equipment needed to advance as well, so the game is a full-blown (albeit horribly confusing) "Metroidvania" title. The problem is that you would never know any of these items existed without the manual, although you can see them in your inventory.

As of right now, I'm making my way through the father's (Xemn) stage. I played as Pochi, obtained the glove (allows you to move certain blocks with Xemn), grabbed the boxing glove (optional; increases strength when equipped), and the armor (also optional and not very useful; grants partial immunity, but slowly depletes your MP), then found the crown and killed the first boss, which was a giant spider.

As Xemn, I've found the hit rod (used by the mother, not sure what it does) and the shoes that allow you to kill opponents by jumping on them, which conserves your MP since you no longer have to shoot them. I've never been this far into the game, so I have no idea how I'm going to grab the crown. I had use a walkthrough just to understand how the game is broken down, but now that that's out of the way, I should be okay. Sadly, the game hides a lot of necessary routes behind secret walls, which is a really cheap way to pad out the game's length. Just to get to Pochi's crown, I had to jump through a ceiling, make sure I had at least four keys before doing so to deal with the locked doors and to unlock the chest holding the crown, jump through another ceiling later on, and then push my way through a crammed chamber full of false bricks, trying to figure out which ones disappear so I can ultimately grab the treasure.

Hopefully, I'll get through this game timely enough. I found a speedrun on YouTube where someone beat it in 28 minutes, so it can't be that tough, right?