Shining Force III Complete
December 04, 2011
Like I do with all things video game related that are set to go on Ebay, I wanted to post this here first.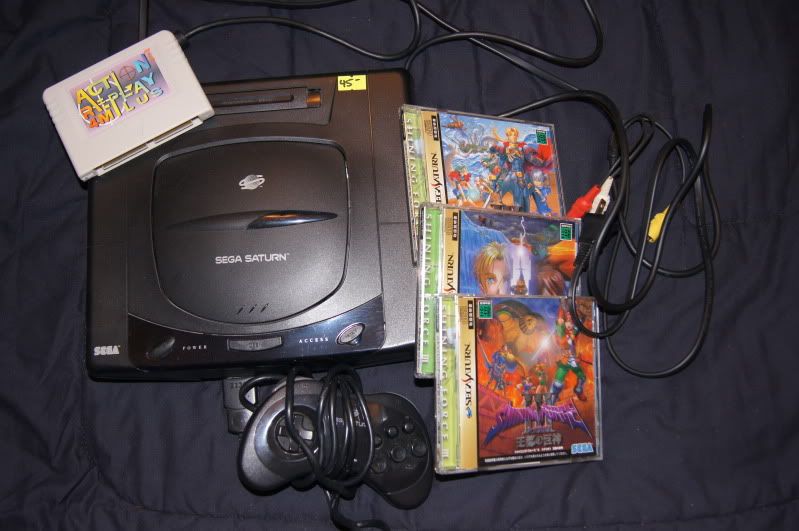 It has everything you would need to actually play the complete version of Shining Force III--the Saturn, the Action Replay (which allows you to play imports as well as providing extra memory and works as a Game Genie) the controller and all three scenarios.

Everything is in excellent condition. I just have yet to play it and it's been over a year. Could use the money more than I could a system that is collecting dust.

It will be a couple days before I put it up on Ebay so if you want, send me an offer via HG Mail. If it's worthwhile, the system is yours.