The PS5 reveal and game trailers
June 12, 2020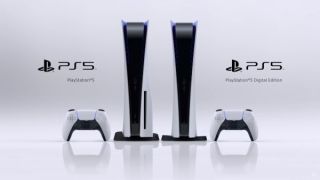 | | |
| --- | --- |
| | Some classic games make a comeback along some pretty interesting titles |
The PS5 has finally been revealed and it looks quite futuristic in design, dropping the dark colors from the previous entries to a slick black on white version. This trailer shown on IGN's channel shows all that it comes with even when it doesn't exactly tell you more than that.



Along with the trailer revealing the newest Sony console, many games have been announced in the same way, having them more like teasers than anything else. One in particular catching my interest was the new entry in the Ratchet & Clank series subtitled Rift Apart. Seems there are many different mechanics that will be added to the famous game series along with new characters which may surprise you in seeing here.



Another trailer that I took interest the most was STRAY, set in a futuristic world where humans do not co-exist and are around anymore having instead robotic individuals living their own mundane lives...along with their pet cats. What an interesting concept. I am not sure if you would take charge of said felines or what, but the trailer here seems to edging to that conclusion.



And there is the new Spider-Man game which seemingly will let you take charge of Morales in this trailer. As for it being set in that alternate Marvel universe or based on the Spiderverse film I am not too sure about, but I am quite happy a new Spidey game will be out overall.



And there you have it. There's tons more titles that will launch along with the console but as stated these here are currently ones I am keeping my eyes on for the time being.