Another great sale at the thrift shop
January 08, 2020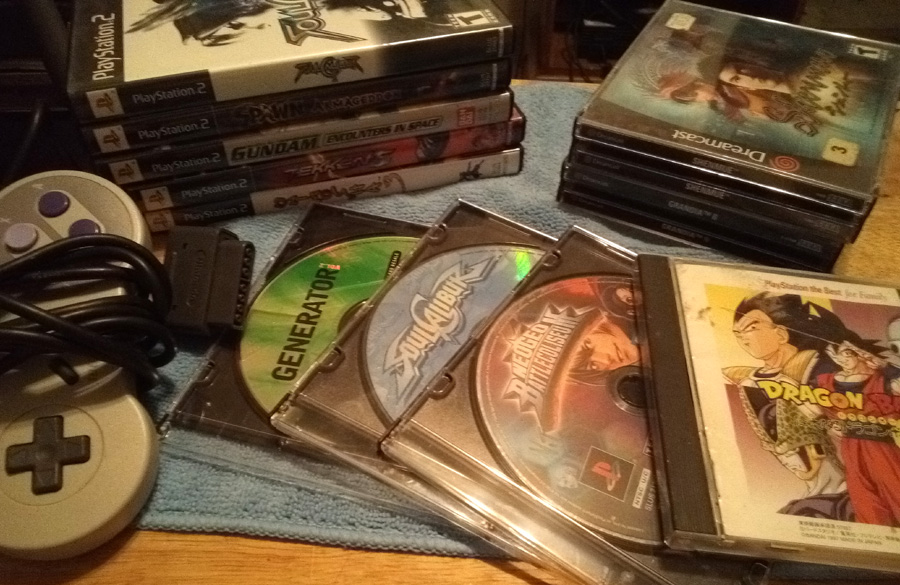 | | |
| --- | --- |
| | It was a fruitful day today. |
Hit the thrift once more and found a lot of good stuff and under 20 dollars got this nice bundle. Soul Calibur, Grandia II, Shenmue, and a sample game disc Generator Vol. 2.

Got me PS2 games like Tekken 5, Neo Geo Colliseum, Soul Calibur 2 (with bonus sample disc,) Spawn Armageddon, Gundam Encounters in Space, Onimusha 3.

Along with that I also got Dragonball Z Legends for PlayStation, a Japamese import and an SNES controller.

While problems in my life are quite going worse than they had should, even when this is the first month of the year, at least I had a break and enjoyed game shopping with these finds. Can't complain too much.