Merry Christmas 2019
December 25, 2019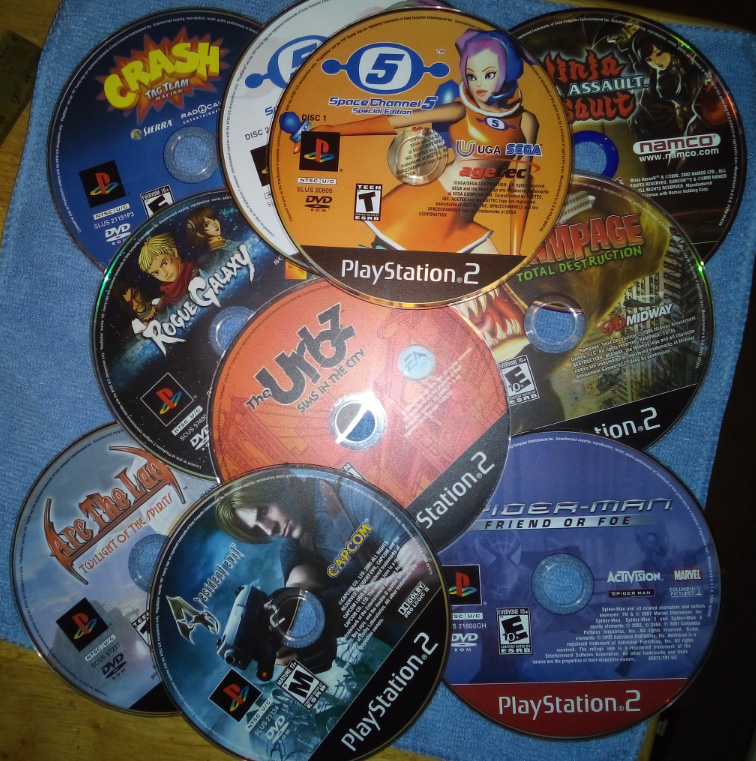 | | |
| --- | --- |
| | Giving myself some PS2 cheer |
Merry Christmas to all gamers and to you a Happy new upcoming year, I gave myself my own present by hunting down some PS2 games on thrirft stores, pawn shops, and even Amazon sine I could find forgotten games I had seen at some point (Ninja Assault.)

This was quite a haul, and to have games like Space Channel 5 gives me this nostalgic feeling from when I played it on the Dreamcast all those years ago. I also got some games whose save files I still got on my system, such as Rampage Total Destruction, and others I had yet to try like Resident Evil 4.

All in all it has been an OK last month of this otherwise not so good year, and I think I can be fine with closing it in a high note than a bad one. Hope all of you had a great Holiday today and keep on gaming.