Castlevania Season 3
December 05, 2018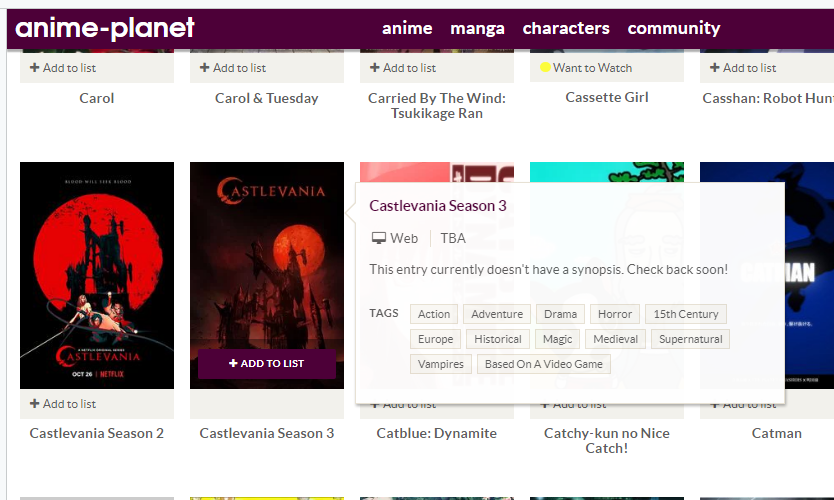 | | |
| --- | --- |
| | Will Simon Belmont be the chosen one this time? |
I cannot spoil much of the second season of Castlevania featured on Netflix, but if you already know about the game of which the series is based on then you probably know it all by now. That being said I was browsing Anime-Planet for any titles I've yet to discover and I stumbled upon something called Castlevania Season 3 with a TBA as the due date. Not sure if anyone else has heard about it but if this is the case I really can't wait to see what will be based on this time around, being that in my opinion the likes of Simon and Richter Belmont would not be forgotten leaving Trevor as the sole hero of the new animated series.

Then again, there is a possibility that events in the third season may mirror the ones on the PlayStation 2's release named Curse of Darkness, being that its protagonist, Hector was shown in the Second season and maybe it will tell his story this time around.

But alas, my hopes of being Simon Belmont seem to have been shattered being that as I am typing this, Den of Geek wrote an article about its third season in October 31st, and by the looks of it we may not see Simon anytime soon.

You can read what is out so far on the following link-

Den of Geek's Castlevania Season 3 confirmed article.