Archive dot Org
September 05, 2018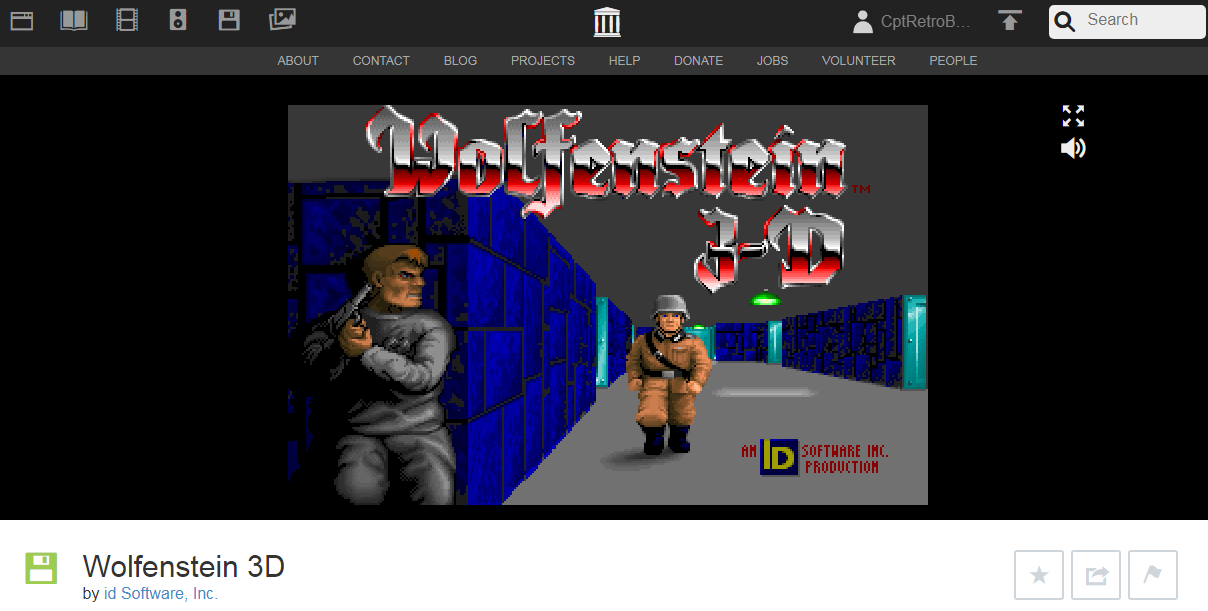 | | |
| --- | --- |
| | The biggest online gaming and media archive in the www |
I just found about this site, archive.org which is a massive site where retrogaming and old movies are archives within its banks. Games rank from PC DOS games to console versions including ZX Expectrum and even PlayStation 1. The archive also houses Arcade games using MAME software to run them, all for free to play and you don't need to register in order to enjoy them, except if you wish to review what you play and wish to contribute. Registration is also free by the way.

Enjoyed varios DOS titles such as Pac-Man, Jazz Jackrabbit (which is near impossible to handle being how awkward jumping is) and revisited the original Wolfeinstein 3D, which was a blast to go through even though I can't seem to get past Level 2.

One problem of a few here is that at times the browser will not recognize your mouse cursor in emulation, as well as some titles just crashing of refusing to work properly with keyboard input. Some titles like PlayStation games take forever to load being ISOS and the controller scheme on keyboards is VERY awkward. You find yourself in most titles guessing which key to press and do anything and many titles do not have an option to configure input commands, at least not that I had seen that wasn't announced within said emulated titles.

However, these are small details that do not stop you from enjoying what this huge site offers. I recommend you ti take a look every now and then.