Here, you'll find up to 20 of the most recent posts from the people I follow. Only public results gleaned from the last 200 overall posts to HG Blogs will be displayed. If you see no results below, that means I'm not following a lot of people, or the people I'm following haven't been active in a long while, or they simply aren't sharing their posts.
---
Jerec's Games of November
Posted November 30, 2021 by jerec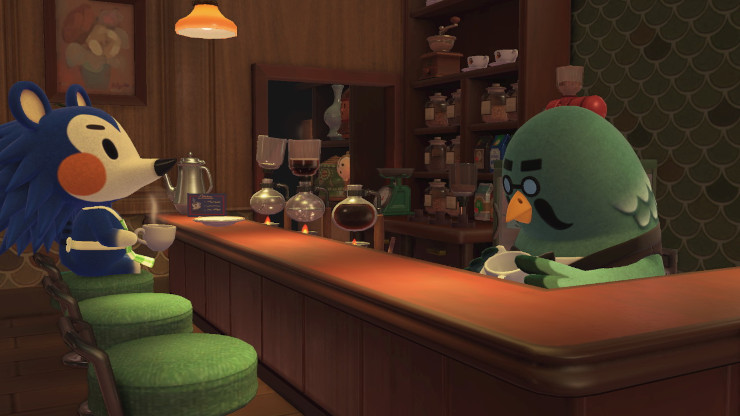 | | |
| --- | --- |
| | Animal Crossing: Newer Horizons |
Gaming progress has been pretty limited for what games I did play, and more stuff has slipped through the cracks. I keep it on my list to remind myself.

COMPLETED

Nothing.

IN PROGRESS

Animal Crossing: New Horizons (Switch)

---
The Big List of Games I Beat in 2021 pt.8
Posted November 11, 2021 by EmP
| | |
| --- | --- |
| | So many horror games. So little time. |
The post Halloween update means thereís a lot more activity than other updates because gotta play all the horror games and fill out the month. Itís also been the breaking of an unwritten rule to try and not have more than one main game in progress at once, so I have to actually finish the bloody things so I can move on to the next. I started playing a few horror-y games that I could have rushed through and got a review out to, but it turned out I didn;t need them, mso I pumped the brakes on them. Iíll talk about them anyway


//In Progress//
---
Games from October
Posted November 06, 2021 by Genj
FINISHED

Deathloop (PS5) - It took me awhile to warm up to it, but this is a fantastic game. Think Dishonored as an FPS. Just really fun to to mess around with all the weapons and powers, big open levels that allow you to accomplish objectives in a variety of ways. My biggest issue is I feel the online component hurts the game. Basically you can lose a lot of progress on death and it can be a long way between checkpoints. I honestly liked the game more when I realized you could abuse closing the game before it saves on death to prevent a new loop (you have to hit a button on the Game Over menu to confirm a save - makes it pretty easy). That way you lose more like 15-30 minutes of progress rather than 1-2 hours.

---
Jerec's Games of October 2021
Posted October 31, 2021 by jerec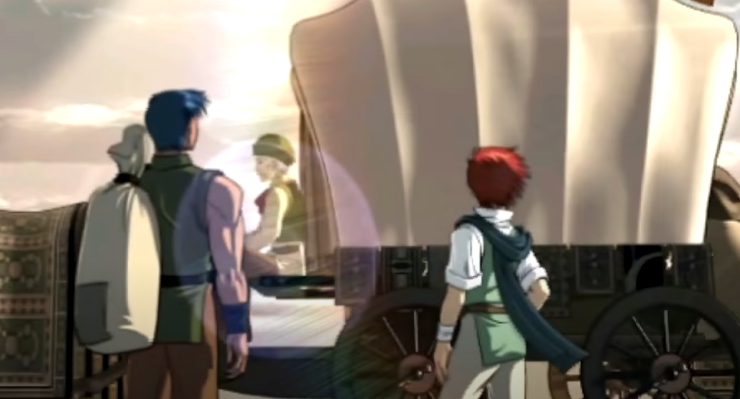 | | |
| --- | --- |
| | Returned to the world of gainful employment. Money and Time have switched places, as they do. |
Started my new job this month. Gaming time predictably took a dive.

FINISHED

I finished nothing! I think partly because I wrapped up so many games in September, most of the below are new starts. And also the whole lack of time and being tired, thing. I was also planning to not have too many games going at once, but I got a bit carried away. Heh.

IN PROGRESS

Dragon Quest XI S (Switch)

---
Games from September
Posted October 02, 2021 by Genj
After a very slow summer, every publisher decided to dump their releases in September. Now I feel really behind on games I want to play. Fortunately there's little left for the rest of the year other than Metroid Dread and SMTV.

FINISHED

---
Jerec's Games of September 2021
Posted September 30, 2021 by jerec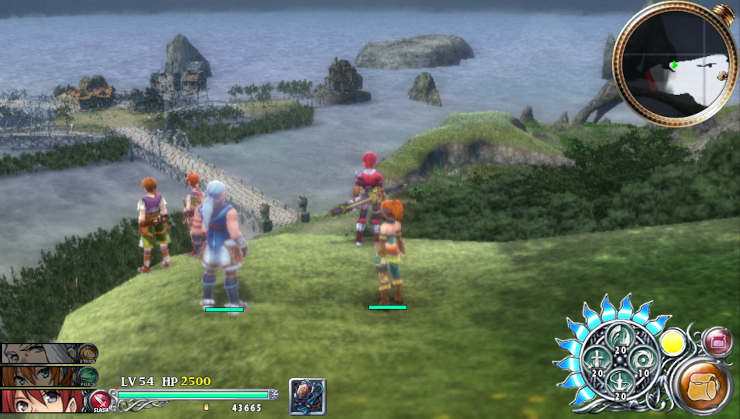 | | |
| --- | --- |
| | The end of my mid career retirement |
I'll probably never have another month of gaming like this. I'm starting a new job in early October, and lockdown is hopefully ending here not long after. So this month, I really went for it. Once I'm back at work, I hope to have far fewer games in progress at one time, since that approach led to me barely completing anything until early 2020 when unemployment stuck and I went on this wonderful journey (or Trails) of games. I knocked out so many RPGs, with a few other genres getting represented.

FINISHED

Fire Emblem: Three Houses (Switch)

---
The Big List of Games I Beat in 2021 pt.7
Posted September 28, 2021 by EmP
| | |
| --- | --- |
| | To the surprise of no one, I play some pretentious video games. |
To the surprise of no one, I play some pretentious video games.


//In Progress//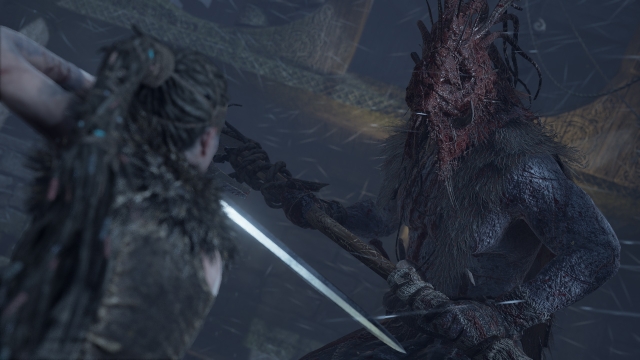 Hellblade
is something Iíve been meaning to play for a long, long time now. Itís living up to my expectations thus far; the game is purposefully designed to stress the player out at almost all times. Deconstruct it as a video game, and itís a corridor of uninteresting puzzles and lacklustre combat burdened by enemies who take too long to kill. But as a complete package, itís fascinating. The most anti-fun Iíve had with a game since Spec Ops.
---
//New Entry//
---
What am I playing now?
Posted September 23, 2021 by overdrive
| | |
| --- | --- |
| | Let's see if I can remember! |
To open with thrilling emulation-related stuff. Let's see. My Mac upgraded its OS a ways back and that meant all my old emulators no longer worked. So I dusted off an old laptop with an older OS and that worked well until that one crapped out. So, I looked up what was available on the newer Mac and found OpenEmu. Which works great. And gives me access to some stuff that I previously couldn't via other emulators, such as the Turbo CD. Which means I'll likely be running through the shooters on that system at some point.

---
The Steam Marketplace Massacre: The Music Machine will be playing soon.
Posted September 18, 2021 by JoeTheDestroyer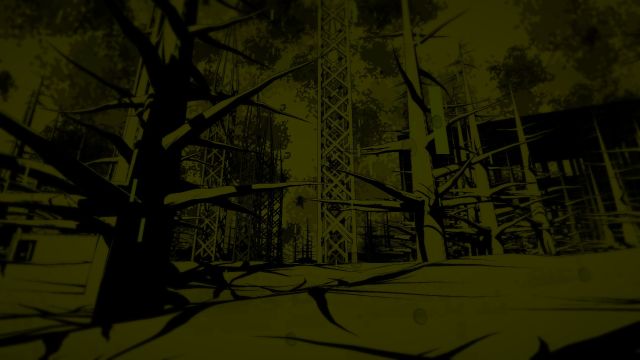 | | |
| --- | --- |
| | What else does a coming of age story need except ghostly possession, interdimensional travel, and cosmic horror? |
12. The Music Machine
Haley is possessed by Quintin, Quintin wants to kill Haley, and maybe they're going to bond? Who knows, because they're stranded on an abandoned resort island where a weird devices takes them to other worlds full of strangeness and suffering.

The Steam Marketplace Massacre

1. Mad Father Remake
2. A Wolf in Autumn
3. Apartment 666
4. Kio's Adventure
5. You Deserve
6. SIMULACRA
7. God's Basement
8. Oakwood
9. Locked-in syndrome
10. Tamashii
11. Gridberd
12. The Music Machine
---
The Steam Marketplace Massacre: Gridberd joins the party
Posted September 17, 2021 by JoeTheDestroyer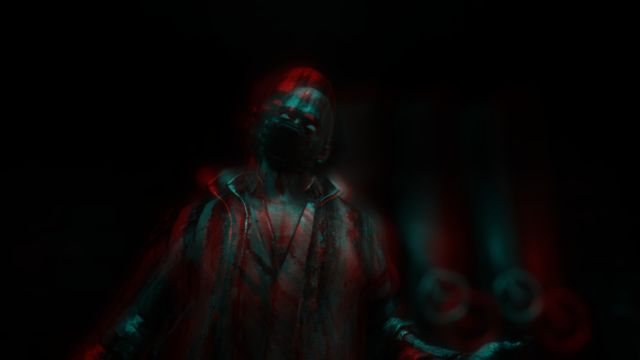 | | |
| --- | --- |
| | I don't know what's worse: the villain or the inability to walk beyond a snail's pace |
11. Gridberd
Escape a mansion owned by a masked, axe-wielding maniac bent on revenge. And by "escape," I mean "walk at such an insufferably slow speed that you want to bore-quit after ten minutes."

The Steam Marketplace Massacre

1. Mad Father Remake
2. A Wolf in Autumn
3. Apartment 666
4. Kio's Adventure
5. You Deserve
6. SIMULACRA
7. God's Basement
8. Oakwood
9. Locked-in syndrome
10. Tamashii
11. Gridberd
---
Presenting this year's OctJOEber offering: THE STEAM MARKETPLACE MASSACRE
Posted September 11, 2021 by JoeTheDestroyer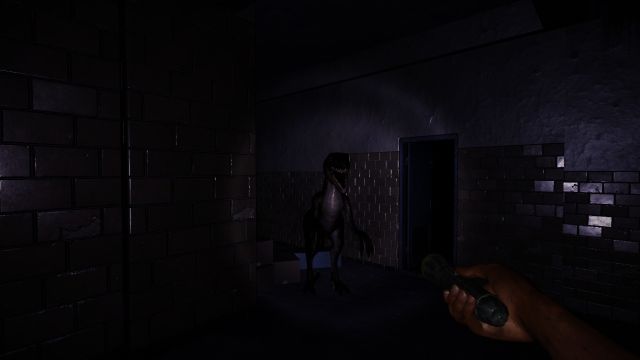 | | |
| --- | --- |
| | AlphaMurderthon is still happening, just not this year |
"Joe, you haven't written much this year."

Correction. I haven't posted much this year, but I have at least 17 unposted reviews. I had one project I was working on that wasn't specifically intended to be an OctJOEber one, but just happened to see its completion right this month. Since we're this close, I may as well unveil it as such.

THE STEAM MARKETPLACE MASSACRE
Because I have enough horror in my library to do several October projects

1. Mad Father Remake
RPG Maker fare featuring a girl who discovers that her father is a mad scientist, and must find him somewhere in their mansion that's crawling with zombies and killer dolls.

2. A Wolf in Autumn
---
Games from August
Posted September 01, 2021 by Genj
What a boring month waiting for some new releases.

Blaster Master Zero 3 (PS4) - Never got any better. Basically felt like a glorified DLC of Zero 2 with a lot of mediocre level design, upgrades that just weren't fun. Gave up trying for the TRUE ending since you have to fight a series of rehashed bosses from 2 except you're stripped of all your upgrades. It became too frustrating.

---
Jerec's Games of August 2021
Posted August 30, 2021 by jerec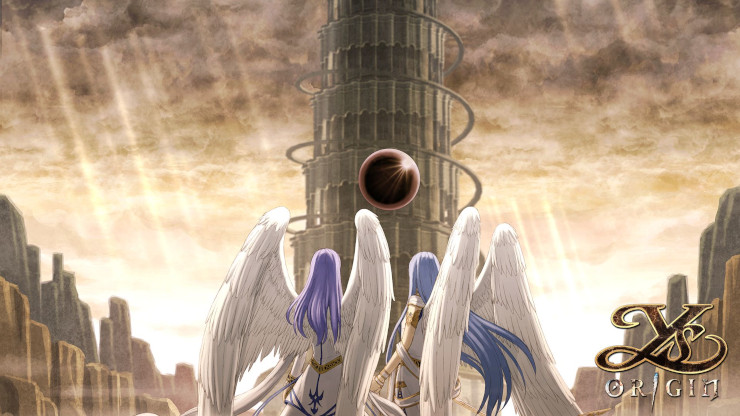 | | |
| --- | --- |
| | Another month of lockdown gaming |
Finished three games this month, all Falcom.

FINISHED

The Legend of Heroes: Trails of Cold Steel IV (PS4)

I finished this in the first couple of days of August. It feels like a long time ago now, oddly. It has been a long month of lockdown. So, yeah, the first ending was kinda meh. But once you've seen that ending you can load up the game again and go into the "true ending" which was very satisfying in an end of a saga sort of way. I spent close to a year playing through the nine games in this series, and it was some of the best JRPG experiences I've ever had. It does mean I'm taking a break from the series until the next game is out in English, which is sometime in 2023.

Ys II (Steam)

---
So I finally got around to publishing another book...
Posted August 22, 2021 by honestgamer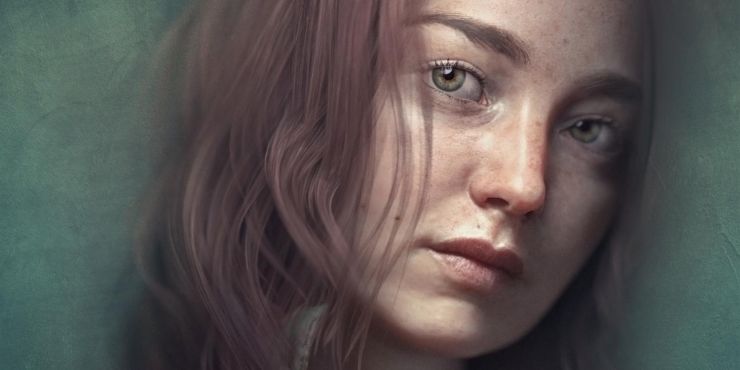 | | |
| --- | --- |
| | My first new book in a very long time is available on Amazon, and you may not even have to pay to read it. |
This is a video game site, so I try not to post often about personal things unrelated, even though this is my blog. However, this is one of those times when I'm going to make an exception because how could I not?

As this post's title notes, I've published another book. The last time I did that was in the year 2000, when this site was much smaller and (as far as I can recall) I didn't know any of you who are likely to read this post today. A lot can change in over 20 years.

---
My current HG plans, 8/14
Posted August 14, 2021 by JoeTheDestroyer
| | |
| --- | --- |
| | In no particular order... |
-Get ROTW done. No, I haven't forgotten about this.

-Finish Shotgun Legend and review it.

-Post my Astro Aqua Kitty review.

-Finish Wild Arms: Alter Code F and review it as well.

-Sit in the dark and laugh ominously for a few hours.
---
August update
Posted August 06, 2021 by overdrive
| | |
| --- | --- |
| | After skipping a couple months |
As per the norm, I'm playing about five or six games at once. In a nice touch, I've gotten caught up in my review-writing. Spent some time with about three games done, but no time to write, so I was a bit behind. Not ideal, especially when you're trying to write something and it's a struggle to remember concrete examples because you were playing the sort of "good, not great" game where you had fun, but nothing really stuck out in your mind as awesome or crappy, making it fun to write about.

As for what I'm doing now:

---
July Games
Posted August 05, 2021 by Genj
CONQUERED

---
Jerec's Games of July 2021
Posted July 31, 2021 by jerec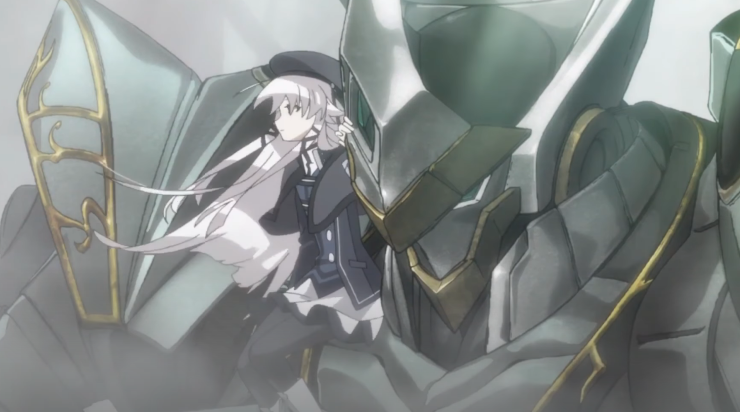 | | |
| --- | --- |
| | Lockdown of Cold Steel. |
Another month. Sydney went back into lockdown in late June, and there is no sign of it ending soon. I had a job interview which seemed promising, which I'm hoping to hear back from soon. If I get that job, I'll probably be working from home in the beginning, which is the only thing likely to stop me playing games for several hours a day.

I don't think I've ever played one game/series with such a singular focus since I was a kid who only owned a handful of games. I may never be able to do this again.

FINISHED

Trails of Cold Steel III (PS4)

---
The Big List of Games I Beat in 2021 pt.6
Posted July 31, 2021 by EmP
| | |
| --- | --- |
| | JRPGing like it's 1999 |
In 2020, I decided I was going to stop buying new games and declare war on the backlog. Much like the majority of gamers, I own more games than I can ever play in a lifetime but countless games I want to play get shuffled further and further to the back while the endless stream of new stuff gets stacked on top of them. It was a success! Aside from cashing in steam vouchers over Christmas that I had received as a gift, I purchased exactly zero new games, and the backlog was sufficiently injured. Any current year games I played were at the behest of constant backlog enemy Jason Venter, who even now is plotting ways to trick me into playing more visual novels. THE GOAL: Do the same thing in 2021. Block Venter. Profit.

---
Settling Back In
Posted July 04, 2021 by JoeTheDestroyer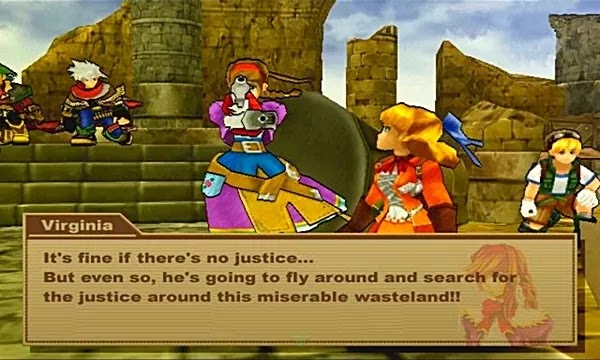 | | |
| --- | --- |
| | Let's hope I can get some more work cranked out, yeah? |
It's been close to 2.5 months since my work promotion, and I think I'm starting to settle in. A lot of my absence had to do with establishing a routine, as well as dealing with low staffing (especially late spring to early autumn, which we refer to as "prime time" at the hospital). I don't want to get too much into it for professional reasons, and because it's kind of a boring topic for this site, but I think it'll be a while before things fully stabilize. Because of that, I'll likely disappear every so often, but spring back up as much as I can.