I'm back.
November 26, 2007
...eh, I don't really feel like talking about what I've been up to. Maybe later.

But I do feel like talking about Spider-Man and comic books, because that's always comfortable territory for me. Or, at least, it was. I don't like Spider-Man anymore.

See, basically, ever since Civl War ended and Captain America 'died', the Marvel Universe has just...sucked. The Hulk invaded Earth with an alien armada (LONG story) and while it was a nice premise with a few bright spots, it just didn't work out on the whole. Marvel (and, really, DC, too, but I don't care about them as much so it means less) have been getting mired in big event after big event. Smoke and mirrors. And they...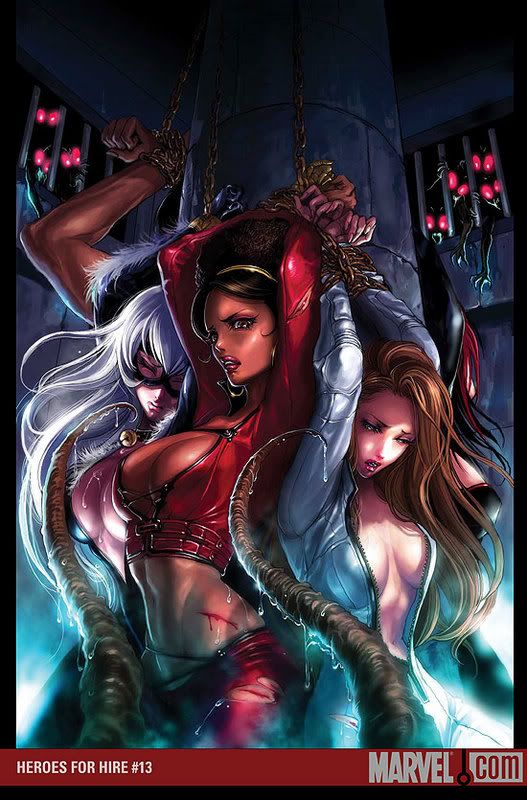 They actually used this as a cover. When I saw this in the store, it didn't bother me too much at first, until I realized the magna section was on the other side of the store. Come on, hentacles. Seriously.

But it's not been a quick thing, Marvel's been on a slow, slow decline. They keep throwing one event after the other, piling hype on hype. There's less focus on good storytelling and more focus on making the most money possible from every issue; reprints, alternate covers, collectables. Characters inexplicably change, do things you'd never imagine them to do. And Spider-Man's been the worst of it.

Gwen Stacey slept with Norman Osborne and had two evil Goblin love-children that grew to age twenty in five years!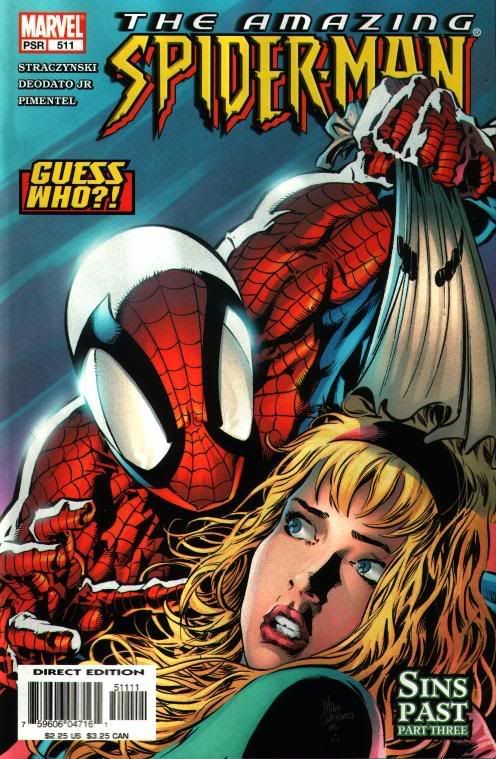 Spider-Man wasn't bitten by a radioactive spider, he was chosen by a magical, mystic spider!



Spider-Man dies - then comes back to life with new powers that haven't been mentioned in a single issue so far!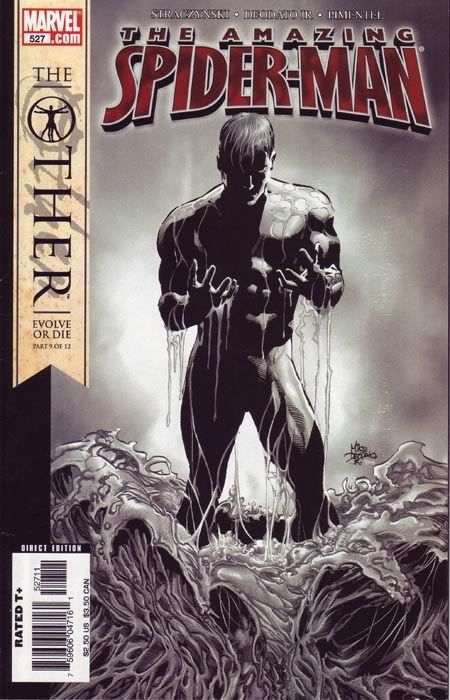 Spider-Man takes off his mask and reveals himself to the world!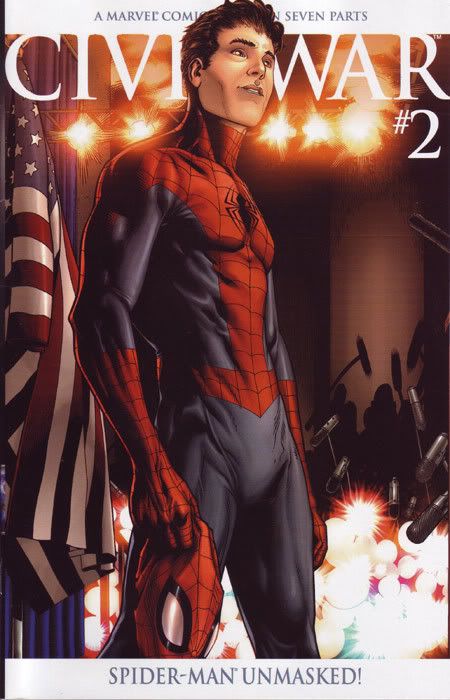 Spider-Man immediately wishes he hadn't taken off his mask and joins anti-registration!




Spider-Man really wishes he hadn't taken off the mask when the Kingpin's hitman shoots Aunt May!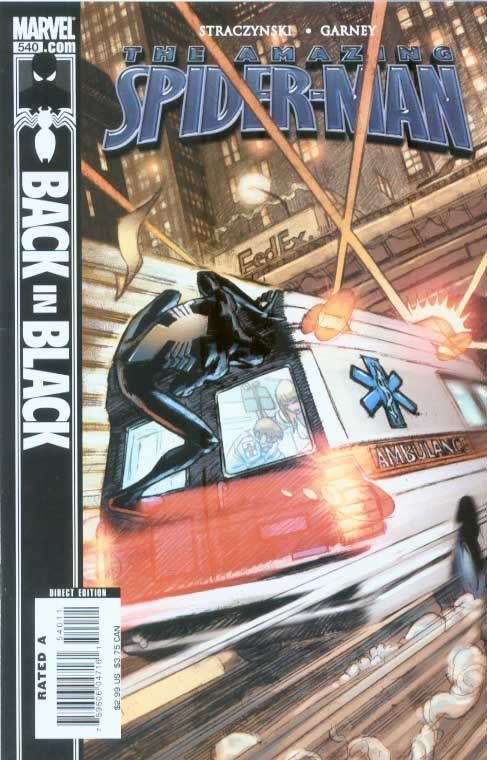 Spider-Man gets broody and wears the Black Suit again - the one his wife is morbidly afraid of because Venom nearly killed her.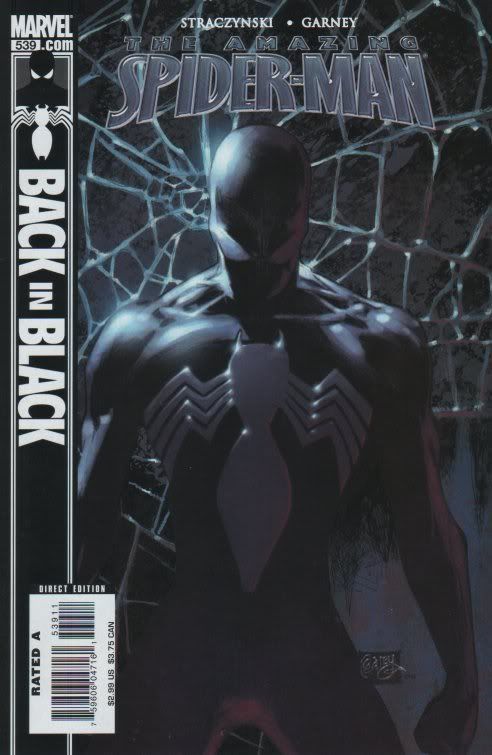 Spider-Man threatens to kill the Kingpin!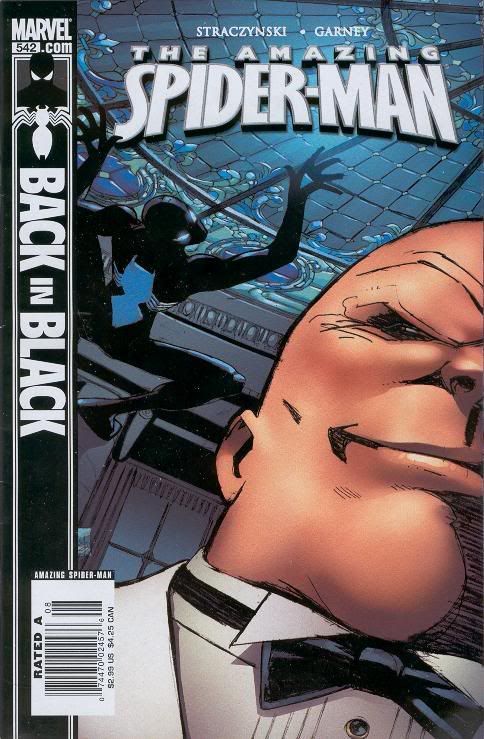 And now I'm hearing talk about him divorcing Mary Jane. And Mary Jane having superpowers. And them restarting his history. Again.

Just...stop. Just tell a story. I can't even remember the last time I picked up a Spider-Man story and it was just a story, not something that promised to CHANGE SPIDER-MAN'S LIFE FOREVER. Don't get me wrong, it's important that the status quo get shaken up every now and then. But when everything's a shock, you just get dulled. You don't care anymore. And, for the time being, I do not care what happens to Spider-Man.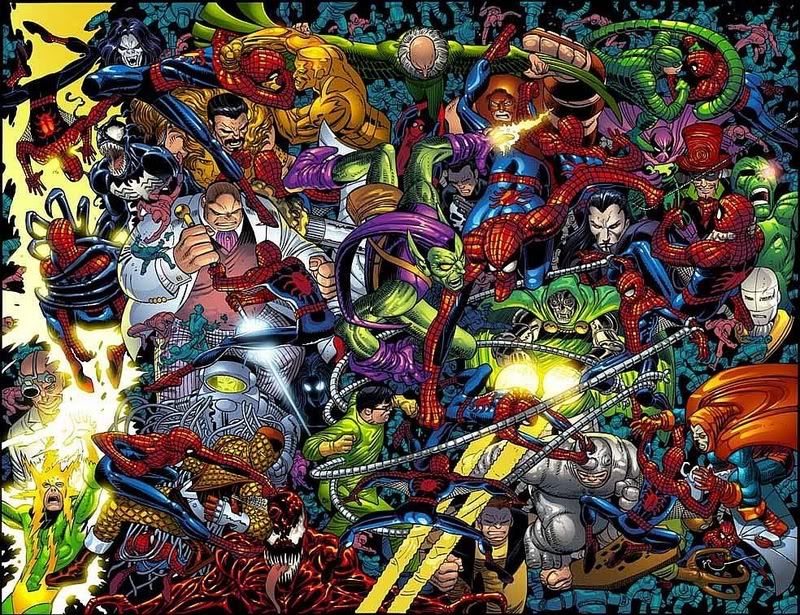 Remember this? Remember when it was just Spider-Man taking on his villains, winning against all odds, making us laugh and root for him and kind of feel like we could be a superhero, too?

Yeah. Neither do I.