Legend of PBG
February 26, 2017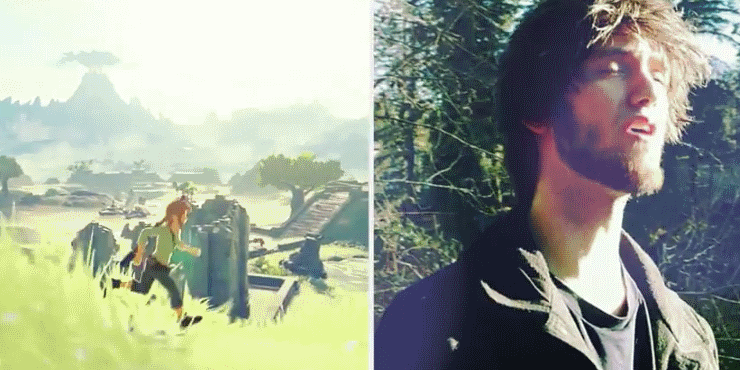 | | |
| --- | --- |
| | ...who knew the kid could sing? |
Before I start, I'll preface this post by giving you a moment to watch PeanutButterGamer's musical tribute to Nintendo's latest installment of Legend of Zelda: Breath of the Wild.

One word: Chills. PBG isn't 'tryharding', that's his voice, and even reverb oversaturation doesn't upset my appreciation of this powerful piece of music. Yungtown and Garret Williamson join him in a clarion call to all Zelda fans. I'd say the anticipation is crazy high by now.

There's no indication that Nintendo is behind this production, directly, but ultimately they're the platform from which it springs. Huh. Platform. What a Switch. They could help it if they wanted to, millions have signed on with Sony, Microsoft, Google, Valve ... etc.

Nintendo hold a special place in our hearts and minds, and for a song of this magnitude to be released now is not just brilliant timing, it's so very necessary. A world flooded with light threatened by the ultimate power ... Nintendo isn't trying to be political, but here we are.

Enjoy this moment and share it. Games still bring us together. Let's remember that and share that love with the ones who are dearest to us. If this is any indicator, Breath of the Wild is going to be a smash hit.