Cloak and Swagger
February 20, 2017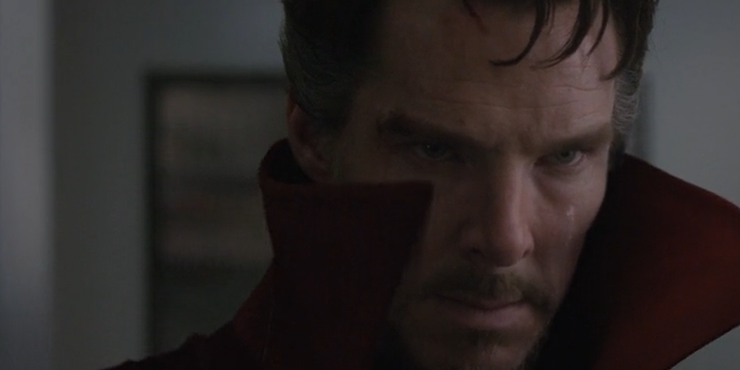 | | |
| --- | --- |
| | Aren't puns fun? |
It was worth the wait, and possibly even moreso to have it playable in the privacy of my home where I can blast forth with gawky laughter without fear of reprisal. This isn't quite the Strange I remember from the comics of the 90s, and coming in blind was probably the best thing for me. I'd heard a reviewer say as much, and not reading the rest of their review did me all kinds of favors.

Yes I was optimistic with Benedict Cumberbund starring as the titular hero, the charm and personality we've come to expect from movies like Captain America: The Winter Soldier and Guardians of the Galaxy is present, though less bombastically. So little is explained, but just enough so you aren't lost.

This may be the most dialogue light Marvel film in this franchise. Oh and while I'm not spoiling anything, how about that cloak? It's own brand of levity was a masterstroke! The effects were enthralling, and somehow not visually chaotic. No camera shakes here, foiks - you'll provide for that.

I haven't enjoyed a movie that much since Guardians of the Galaxy, and I am completely comfortable with the "new" Doctor Strange. It's adaptations like this that justify the extra resolution and detail that go into them. There's a fine balance between nosehair emphasis and sprawling supernatural vistas, and this one does it right.