You are not signed into a user account. Please return to this page once you are signed into your free account for additional options.
| | |
| --- | --- |
| | >_> |
[16:04] Will: Quick, give me a French-sounding name for a made-up country
[16:04] Will: like Orlais, but not Orlais
[16:04] Zeph: Canada
[16:04] Will: Fuck you

UPDATE:

[16:06] Will: Help me think of a French-sounding name for a made-up country. Like Orlais, but not Orlais
[16:06] Will: And if you say Canada I will fucking murder you
[16:06] Gir: ...<.<
[16:06] Gir: Canadia
[16:07] Will: I fucking hate you
[reply][view replies (0)]
Mox Opal: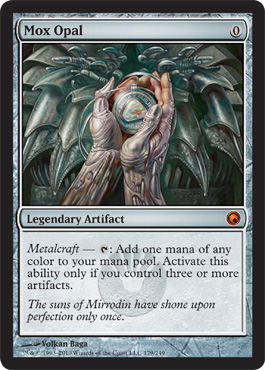 Card value: $20-$40
Semblance Anvil: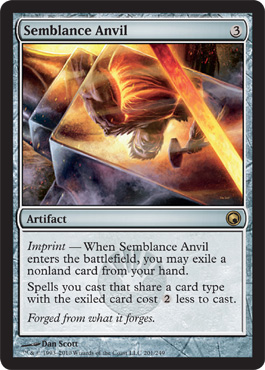 Card value: $3-$5
Casting Myr Battlesphere on turn 4 and rolling out for 12 damage: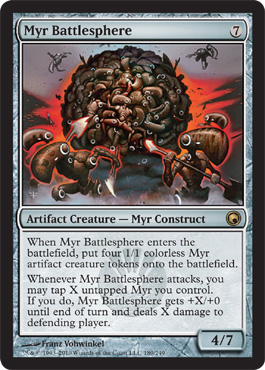 Priceless.
Other fun cards I walked away with: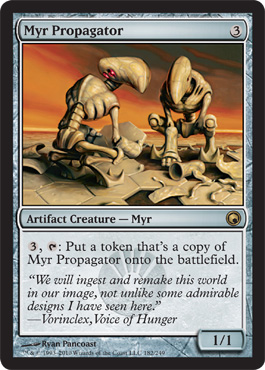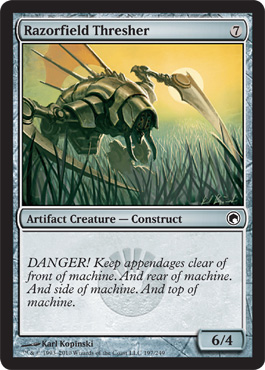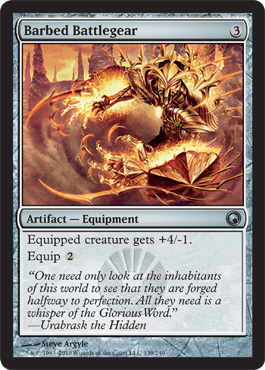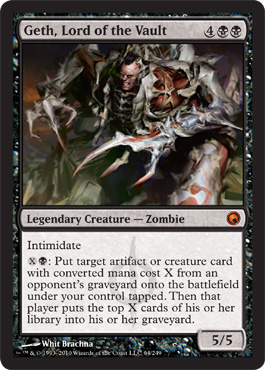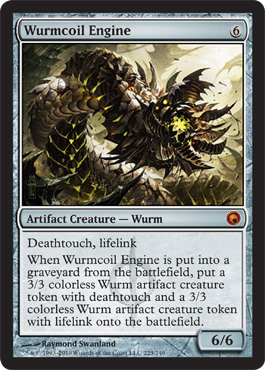 That last one is a prerelease foil. Basically, everyone who showed up got one.
I know there's a few Magic players here on HG. Anybody else planning to go to the prerelease events on the weekend?

New set mechanics look like a lot of fun, though I predict most players are going to draft Proliferate/Infect decks. Protip: Be ready to deal with that shizzle. Hate-draft Infect or gobble up Metalcraft, which I suspect will be underplayed and thus have a lot of good cards to pick from in the pools.
What the hell.

This is not cool in so many ways.

EDIT: The Conclusion

I attacked under cover of darkness armed with a spray-can of raid while the little bastards were asleep. I managed to coat both nests in a fine foam of death before retreating unharmed.

Tomorrow I will return with a broom to assess the damage. I should be able to remove both nests unhindered.

FURTHER EDIT:

Every single one of the bastards died to my midnight raid, leaving none to guard the nests as I scraped them off. My car is now insect-free, and there's a little bonfire in the backyard where the nests are smouldering. Also there were a bunch of dead hornet larvae inside the nests. Ewwww...

Thanks for the moral support, everyone. Crisis resolved.
Am I supposed to give a shit about these characters?
I think some of the fireworks here in Victoria were left over from the Olympics.

Highfive to my countrymen here at HG. I think there's, what, three of us?
[reply][view replies (0)]
Thank you.

<3

- Will
A: Because they can't have mass.
Yep.

Now if I could just finish that STO review...but OH GOD EVERY TIME I TRY IT COMES OUT SO DRY AND BORING

I wonder if that says more about me or the game? I thought I liked it, but if my attempts to write about it come off dull...
The following is an actual AIM message.

[12:59] EmP: hey check out this site that gives you the movie twilight quiz my score was 110 let me know what score you get and dont lie lol http://tiny.cc/TwilightMovieIqQuiz

And to think I once respected you.
Building no less than five(!?) MtG decks; two EDH, one Standard, and two Highlander. Apparently I have nothing else to do. I also drafted on Sunday at a release event and, in addition to some shiny promo cards, opened
this guy
in my first pack. Value: roughly $10 CDN
Aside: Does anybody else here at HG play Magic?
Guns have had alt-fire modes for about a decade and a half now. Stop pretending it's innovative when the assault rifle in your favorite FPS shoots grenades. You aren't fooling anybody.
Decimate means to reduce a body of things (usually people) by one-tenth. Example: If you have fifty people in a company and five of them get laid off, then decimate is appropriate. If you're playing Starcraft and your main army is nearly wiped out by a Zerg rush, decimate is entirely inappropriate.

Decimate does not mean the same thing as, for example, destroy, or obliterate, or vastly reduce. It means quite the opposite, as a decimated body of population is 90% of its original size.

So stop misusing it.

That is all.
It's come to my attention (unwittingly) that, for some people, a movie is not a thing you sit down with a bunch of friends, watch, and then discuss after. Rather, for what I find a surprising portion of the population, a movie is something you put on in the background so you can chat with your friends and intermittently stare at a screen, presumably because your brain needs time to cool off between spurts of activity.

This sort of activity is best suited to films that repeat their key plot points and transition between scenes with giant fireballs and gunshots, so that it's easy for the audience to pick up and drop the story like they were playing Hot Potato. Also, dialogue is best used as filler, because the audience will be talking over it for most of the duration.

While I accept that some people enjoy this form of film watching, I am not one of those people. As a result, when my roommates invite people over to watch a film I am expecting to sit down, watch it, and occasionally pause to discuss it. Thus, I recommended we watch A Beautiful Mind, partly because I haven't seen it in years, and partly because I remember it being a fantastic narrative, with particular relevance to my interest in psychology, consciousness, philosophy of mind, and to a lesser extent game theory and mathematics.

The evening did not go as planned. I eventually gave up and retreated to my room to finish watching the film in peace.

As I type this, I'm reminded of a similar occurrence some months ago when I recommended for viewing Star Trek II: The Wrath of Khan, as a result of a conversation about science fiction and how awesome some of the classics are. Subsequent conversations indicate this is not an issue with my roommates, but with the people they tend to associate with, which is reassuring because discussing an interesting film afterward is half the fun.

But more to the point, it's led me to realize that, one, this divide exists (I know, shocking), and two, that I fall quite safely on the "films that make you think" side.

With that in mind, I find in the house library a lack, though not complete lack, of those kinds of films, and I'm wondering if you, the good people of HonestGamers, can recommend any of note.