Just Played Gone Home For The First Time
November 30, 2016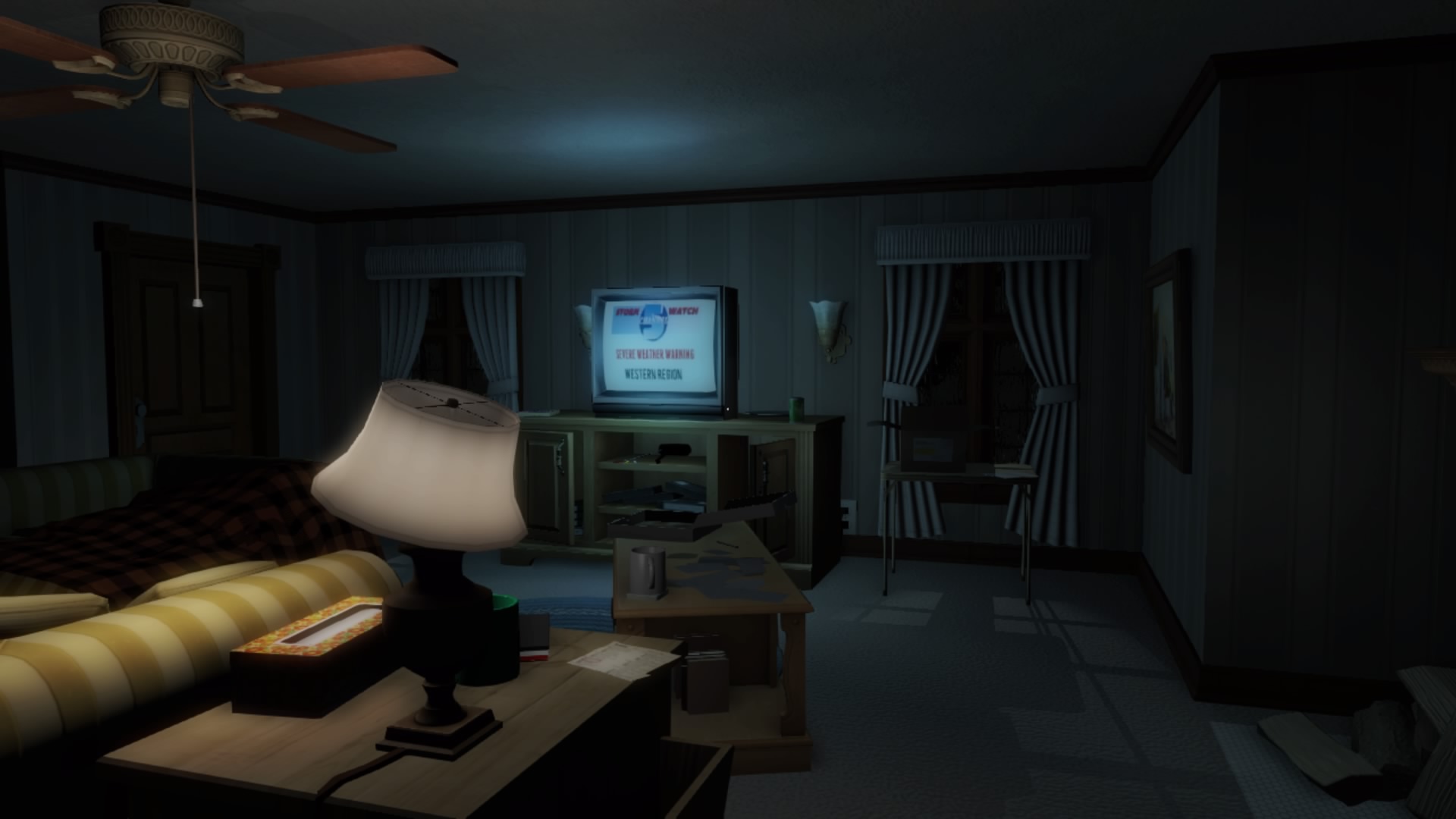 | | |
| --- | --- |
| | Looking at a then-divisive game through clean eyes. |
I remember being intensely annoyed by how highly the games press rated Gone Home when it first came out in 2013. I was twenty at the time, and I internalized the gameís widespread adulation as an attack on myself and what games meant to me. ďSo youíre telling me this game where you just walk around a house is a game of the year contender? Itís really capable of standing on equal footing with the likes of Grand Theft Auto 5, The Last of Us, Tearaway (shout-out to my Vita-heads out there) and Bioshock Infinite? Itís not even a Real Video Game! Thereís no way this is THAT good.Ē My discomfort with the game, and what it could mean for the direction of my favorite medium, made me reflexively lash out against the gameís success. The price point didnít help either. $20 for a game most enthusiasts talked about finishing in one sitting was not a reasonable concept in my admittedly immature brain. I deeply resented a game I hadnít played, and had no interest in ever playing, all because it had the gall to merely exist.

Cut to three years later, and my opinions have matured greatly. Firewatch and Oxenfree, both narrative-focused adventure games with no real combat, stand among my favorite games released this year. So when I saw that the Playstation 4 version of Gone Home was free to download with my Playstation Plus subscription in June, I made it a point to play the game for myself one day. The gameís format and focus on plot has clearly been an influence on modern game design. Does the game stand the test of time? Was the hype justified? How wrong was my twenty-year-old self?

The answer to all of these questions is ďkinda?Ē I didnít know most of Gone Homeís story beats, but I did recall that the gameís supernatural teases were just a grand misdirect. This knowledge took a lot of the energy out of my time with the game. The Fullbright Company seemed to build the entire game around this bait-and-switch. Between the dead silence of the Greenbriar house, the storm rumbling outside, and Samanthaís exploits with an ouija board, itís clear that the game is playing with horror tropes in order to provoke a certain level of anxiety about what really happened to Samantha. Itís priming you for a jump scare that never arrives. Iím sure if you went into the game unaware of any of Gone Homeís story, this would all be pretty effective. It tries really hard to make you feel uneasy. But knowing this crucial detail made the whole game feel I was rewatching an M. Night Shyamalan movie. Knowing the twist made the whole experience feel more laborious and vaguely pointless.

The story also suffered from the lack of active participants in the story. This is where Gone Home most glaringly shows its age. I felt like I was wandering through a museum dedicated to depicting what living in 1995 was like. The sheer amount of 90s ephemera is truly impressive. The amount of information you can glean about the lives of your parents and sister is emblematic of a rare attention to detail. But ultimately, Gone Home is a game that places all of its weight on the story, and the story left me pretty cold. Without any other characters to bounce off of, there was no propulsive sense of drama to anything I was doing. It was plainly obvious early on that Samantha (spoilers, I guess?) left home to be with her girlfriend, and the amount of fetch quest-y nonsense to find Samanthaís locker code felt like an artificial way to make the game longer.

What Gone Home did do was show me how far storytelling in games has moved forward in the last few years. Other games have built on the base that Gone Home created. Maybe I wouldíve liked it had I given it the chance when it was first released. Or I wouldíve called it pretentious trash and forgot it ever existed. I think itís better this way.