Rocket League's Rumble Mode is Pure, Enjoyable Chaos
September 13, 2016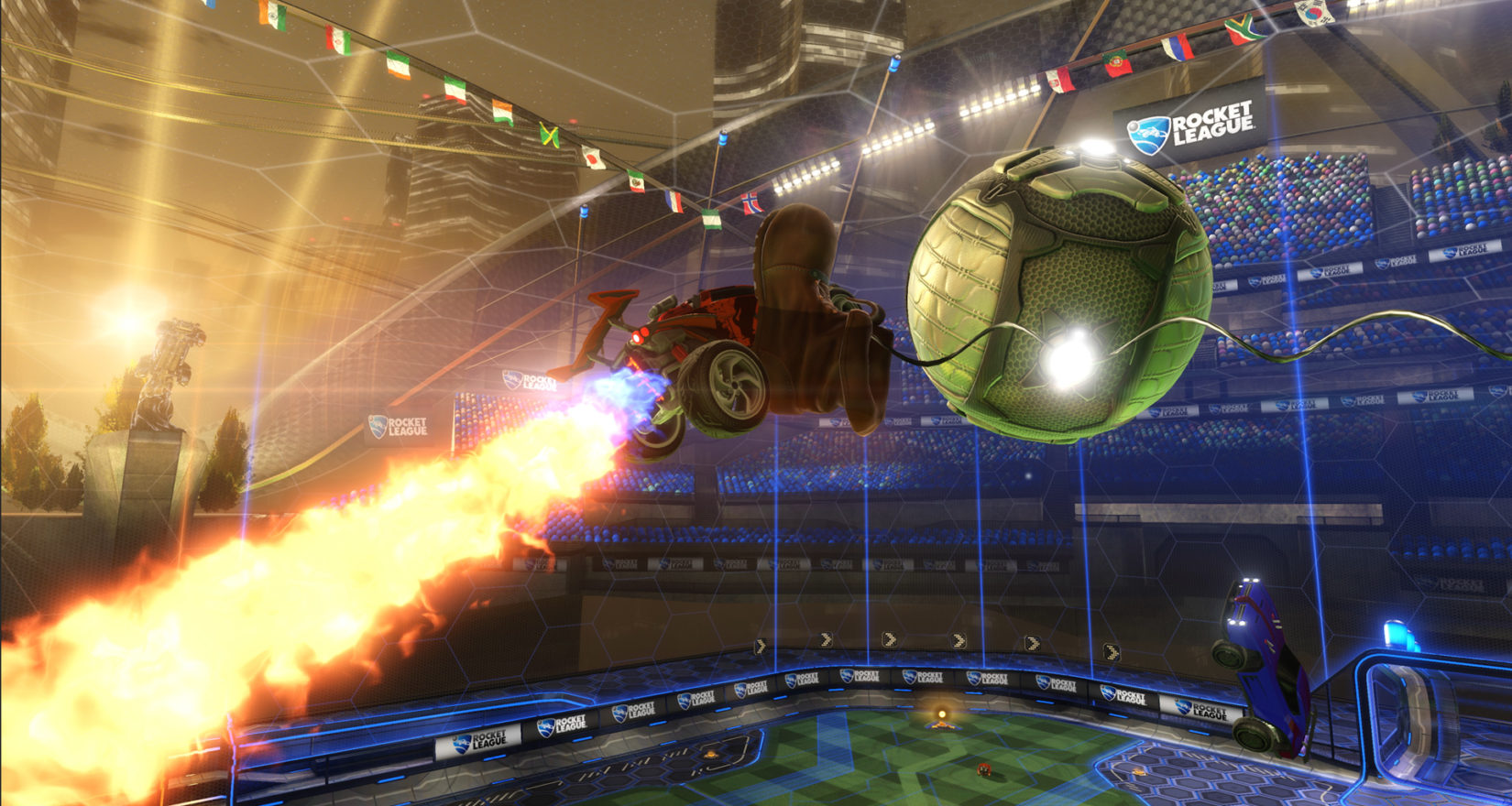 | | |
| --- | --- |
| | Rocket League's newest mode is the best addition yet. |
I love Rocket League. Ever since the game fell out of nowhere to become a massive hit last summer, it has taken a substantial role in my gaming life. I still play it almost every day. Iíve watched Youtube videos on how to get better at the game. Itís the only game thatís ever made me interested in watching professional players play it as an eSport. Rocket League has it hooks in me in a way games rarely do.

On Thursday evening, the developer Psyonix released the rumble update, a free patch that adds more car customization options, item trading, and the brand-new rumble mode. This isnít the first mode that has been added to the game. Rocket League has seen a steady stream of updates over the last year, but none of the new modes (hockey, rocket hoops, and mutators) became anything more than a neat trifle to me. I fully expected the rumble mode to join those other add-ons as something I play a handful of times, but quickly return to the ranked games I've long become accustomed to. I was dead wrong.

Rumble modeís success boils down to how little of the preexisting game it actually changes. Games in the rumble mode start out exactly like normal matches of Rocket League, only with a small ten-second timer affixed to the boost indicator at the bottom of the screen. But once that timer ticks all the way down, things get crazy fast. Each player is given one of eleven power-ups at random to wreak havoc on the playing field. The superb ball physics, unlike in hockey and mutators, remains the same throughout. The format of the net is unchanged, unlike in rocket hoops, where you canít score along the ground. Itís the same Rocket League, but with an extra layer of wacky fun layered over the top.

The power-ups are game-changing, but they are also balanced out to the point where none of them feel overpowered or objectively better than the others. Even the spike powers, which keeps the ball stuck to your car for a few seconds, isnít an automatic goal getter: The ball can be pulled away by the Plunger or the Magnetizer, or smashed off with your car if you can manage to get in the way.

The rumble mode is a fantastic and unexpected addition to Rocket League that adds an enjoyable level of spontaneous chaos to the game without changing the basic game too much. Kudos to Psyonix for finding a way to keep a game I've literally played thousands of games of over the past year fresh and exciting. I donít see myself quitting this game anytime soon.