About Me:

Hello.
---
(Untitled Post)
September 03, 2007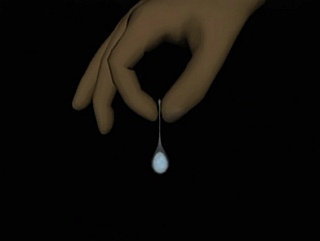 ---
Latest Review
August 29, 2007
---
Before I go to bed....
August 22, 2007
---
Latest Review
August 13, 2007
---
Power outage 2
August 09, 2007
Deja vu all over again. Like the one from 2 months ago, all the power in the neighborhood just went out for 6 hours today from 4pm till 10pm. Ironically, both happened on my days off. The heat was bad in the last one, but it was worse this time... I had to constantly eat cold stuff and used ice cubes to cool off.

Gah, I hope another one like this doesn't happen for a long time.
---
Latest Review
August 07, 2007
Dead to Rights

I've been meaning to do a review for this for some time now.

Two years to be exact.
---
Computer problems
July 30, 2007
Yeesh, I figured doing an upgrade installation to my computer might end badly, but not this bad.

Right in the middle of installing, the computer just got stuck in an endless cycle of restarting after coming back on for a few seconds. After having to do a recovery, things seemed to be going well. However, in less than 24 hours, my computer goes through two new problems. The first being that it doesn't want to turn off. It just restarts after attempting to shut it off and telling me it recovered from a serious error. Then the second problem occurs: I can't get online. I even went through the trouble of uninstalling and reinstalling my browser, it didn't work.

---
Additional Articles:
[01] [02] [03] [04] [05] [06] [07] [08] [09] [10] [11] [12] [13] [14] [15] [16] [17] [18] [19] [20] [21] [22] [23] [24] [25] [26] [27] [28] [29] [30] [31] [32] [33] [34] [35] [36] [37] [38] [39] [40] [41] [42] [43] [44] [45] [46] [47] [48] [49] [50] [51] [52] [53] [54] [55] [56] [57] [58] [59] [60] [61] [62] [63] [64] [65] [66] [67] [68] [69] [70] [71] [72] [73] [74] [75] [76] [77] [78]