What I'm Playing (And Other Stuff)
February 15, 2015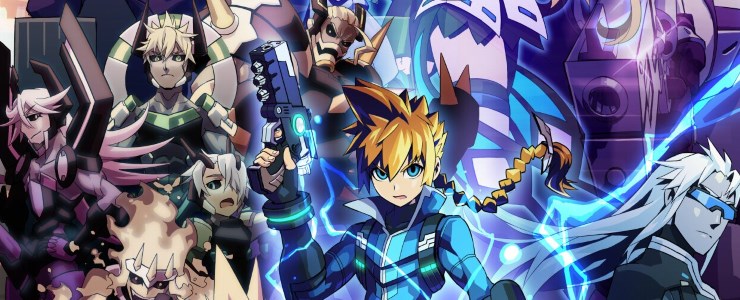 | | |
| --- | --- |
| | Mostly Pokemon and Gunvolt. |
Pokemon Omega Ruby - I've arrived at Lilycove City, but I'm going to have to backtrack to Route 121 to check out some Team Magma shenanigans at Mt. Pyre. There's also the Safari Zone. Beyond Lilycove City lies Mossdeep City, the setting for the ORAS Special Demo and the location of the next Gym. There's a whole lot of water routes ahead!

Azure Striker Gunvolt - After all this time, I've finally become aware of how Prevasion works. It's handy for speed-running levels, because you can just run through enemies without taking damage. I beat the game last week, and now I'm going to do as many side missions as I can and collect materials for item synthesizing.

Other stuff...

I didn't do a lot of gaming last week, because I started a project on the Hamster Republic RPG Creation Engine. Me and the OHRRPGCE go a long ways back. The first time I used it was in middle school, where I had fun making a couple of shitty games. For the longest time, I've wanted to commit to making an actual good game with the engine, but I would eventually lose interest whenever I started a project. Right now, I've built a town map and I've drawn a set of NPCs. This week, I'm going to work on interiors and a portion of the world map.