What I'm Playing (With a Vengeance!)
January 24, 2015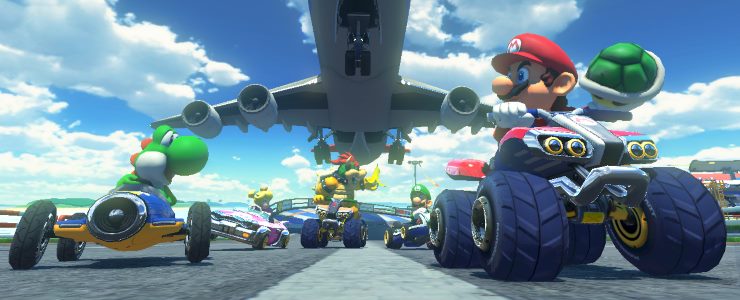 | | |
| --- | --- |
| | No code, no riddle, no fancy little countdown. |
(Gaming was kind of sporadic last week, so these updates will be short and sweet.)

Mario Kart 8 - At about 3500 VR in online multiplayer. This is the point where competition gets really intense and I'm just grateful to finish in the Top 6 with 10 coins.

Mario Kart: Super Circuit - I find it really hard to play any Mario Kart game that predates "Double Dash". So, right now I've got gold trophies in every Grand Prix except the Special Cup. This is my second time playing through this game, but I've never unlocked all the SNES Cups in 150cc, so I'm making that my long term goal with this playthrough. No idea if I'll actually see it through, though. (You need to finish each of the five Grand Prixs with 100+ coins. Not a lot of fun, I'm afraid.)

Gunman Clive - Completed Duck Mode in anticipation of "Gunman Clive 2" next week. This is a cool "Mega Man"-style run and gun game with a Wild West motif and a goofy sense of humor. It's only $3 on the 3DS eShop, which is way less than what the game is worth, if you ask me.

Azure Striker Gunvolt - The end is nigh. I've figured out that using special moves to finish off bosses is a good way to add a lot of points to your score. Nothing else to add, except that this game officially has an spot on my Best of 2014 list.

Pokemon Omega Ruby - Moving forward again. I've got a Latios and a Mega Bracelet now, and Grovyle has finally evolved into Sceptile. Fortree City (and Gym #6) is the next stop on my Hoenn journey. When's Nintendo gonna distribute Hoopa??