Wanna read a book?
February 28, 2019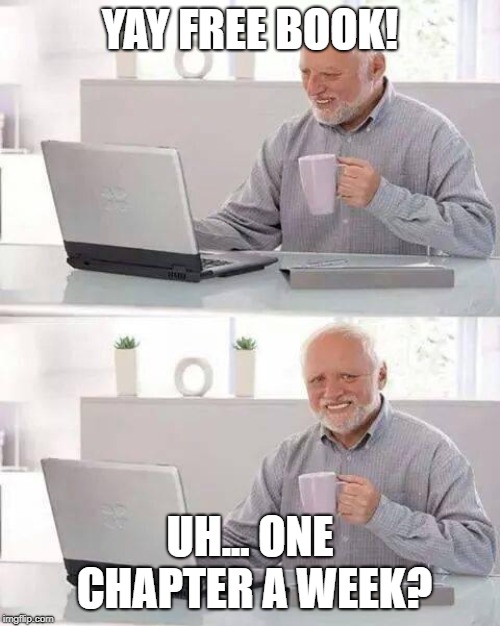 | | |
| --- | --- |
| | You wanna read a book! |
Not that I've given up on my goal of publishing Sliver of Light traditionally, but... Medium gives me a chance to exploit social media and a ... well, readership of some description. I don't have a lot of faith in what popular media wants... and that's understandable. Popular media doesn't know what it wants. Something different, samething different.

Whatever happens to the expectations of the loudest demographic - not the largest - I'll write the way I write. The good news is that there's been a recent uptick in the sales of my books. Nothing that will pay any bills at this point, but improvement is just that.

There's no question I'm on the mend, and that's also good news. I'll be able to start making decisions about that game I mentioned last post. I may or may not have mentioned it here, but I am part of a two person development team for the ACME Resource Pack for Minecraft. It's relevant because it eats up a good portion of my time every time there's an update for the game proper.

Proper. Well, how about "official". Regardless of how I feel about how Mojang does things, I look forward to being able to switch gears, not to mention having a normal level of energy to throw at these projects. I'm getting there... and that feels good. Sometimes you don't realize how low you've sunk until you have a contrast to compare with.

Anyway, there's a schedule for the aforementioned novel up at my main blog, Hastypixels.com - so if you're interested in that, check it out.

Ta for now!