Retrospective...
February 01, 2019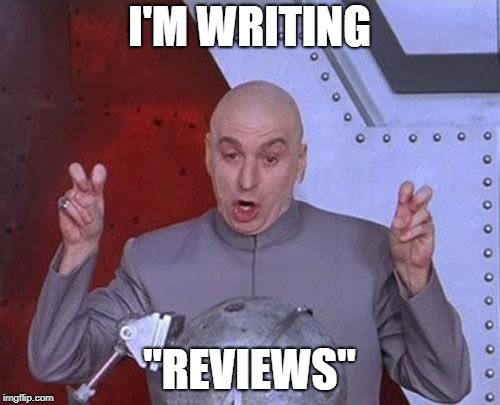 | | |
| --- | --- |
| | ...isn't just for us curmudgeons. |
Pondering is something of a lost skill. There are a few reasons I like to look back, not the least of which is I don't have the time to invest in new games that I used to, or would like. However, I have found it useful to gain perspective with regards to my gaming experience.

That is to say, why I choose the games I play. Getting to write about them for a willing and interested audience is something for which I am grateful. So, thank you. It also gives me the chance to consider what I want to do next. Not that I won't turn down a chance to replay a classic, but it does guide me towards games I have experience with but haven't yet reviewed.

It also gives me a sense of how much of my life has been spent playing games.

Now, all of that may not sound like much fun, but it does make my reviews more engaging when the story is personal. Certainly Jason's review of Azure Snake or Clock Simulator are more entertaining because of his attitude toward them. We're reading more than just a well-to-do title that has done its job, if imperfectly. We're getting to see what frustrates the fellow around whom this community has been formed.

That's always engaging. Getting to see the struggle that took place while a new player learns a game, or comes to grips with the hard realities of a game that doesn't live up to nostalgia is vastly more fascinating than a procedural rundown of its aesthetics, music and mechanics. How personal you want to get is your choice... but we're also storytelling, in our way.

We're writing "reviews" that are in point of fact our raw experiences with a game, so why hold back? We have our own professionalism to think of and not much if any red tape to deal with, and if nothing else that's an advantage.

So, yeah...