How many cores float your boat?
August 11, 2017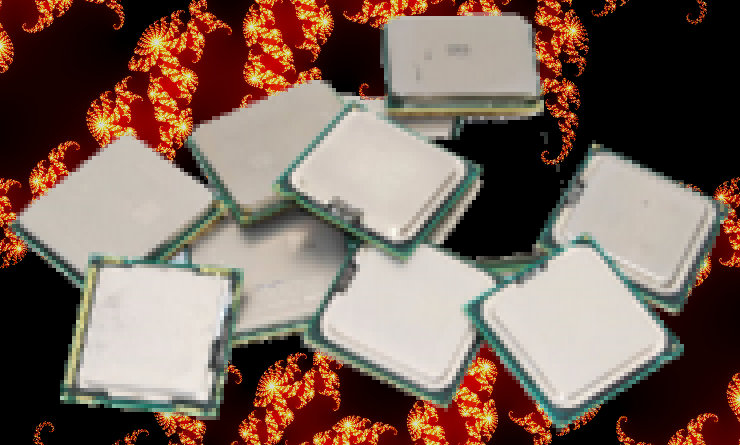 | | |
| --- | --- |
| | ...Hey, it's just a question. |
The above image has nothing to do with the topic, but give me thirty seconds with Google and Paint.net and well, I'll make some graphical silliness happen. In a nutshell, though I'm out of work right now, my time is very much in demand, so I'm basically dealing with that one step at a time.

I've submitted my manuscript to one of the dozens of writing agencies we have in Canada. There just aren't that many. Only three in British Columbia, so I'm having to look out of province, which isn't exactly inconvenient thanks to email.

I expect an answer in the coming weeks, and a response from Shadow Mountain in October. In the mean time, here's the synopsis I sent them in the event anyone 'round these parts wouldn't be intimidated to peer review Sliver of Light: The Cursed Crown. If interested, lemme know here, on Discord, Twitter, or somesuch.

=====
"...you must acknowledge that I stand unmoved. Until this land can again know peace..." Diver did not believe Amustere was unaffected by the death of his wife, but what role does the warlord King Rainwall play? What has the Starwise girl, Fliss, achieved by unsealing the Crown of Four Allies, and why does her skin turn cobalt?
=====

I also picked up a game I rather liked the look of, but was disappointed by: Epoch. What a plain as sand title. The game's not a whole lot better, especially for a grizzled vet like myself. The review's in stream, once the entry has been made in the database for it.

I'm also toying with a review of Aion Online, which has aged in very particular ways since I played it half a decade ago. Its strengths continue to be character designs and instances, and the microtransaction model hasn't hurt its playerbase, insofar as I can tell.

Oh, and so far I'm enjoying six cores, and I look forward to an eventual upgrade to Ryzen with measured enthusiasm. The market's a mess right now. What about you? Do you have as many as you need, or are your requirements that specific?