Cordwainer Bird might have something to say ...
December 28, 2016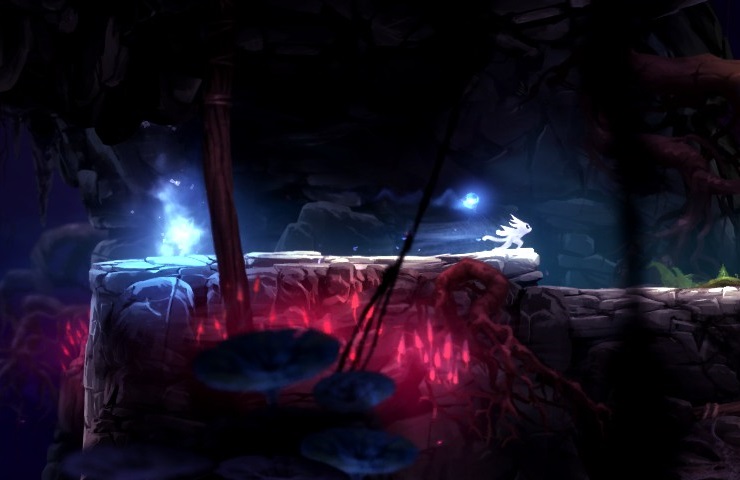 | | |
| --- | --- |
| | ... about the state of things these days. Then, whoa! |
Poking around for a game for my Mom - yes, she's an avid gamer, haven't I mentioned she's the primary talent behind the ACME Resource Pack? No? Okay. We both adored Dust: AET a couple of years ago, and I'm still on the hunt to repair or replace my PS3 which has unceremoniously desoldered its components for me so she can play Journey.

Oh we do love pretty graphics and a good story. So, I turned back to a game that caught my attention nearly a year ago - when it launched. Ori and the Blind Forest. I had to put down Stardew Valley for it, but no one really got across just how amazing Ori is. I wonder if I'm the only one who "gets it", sometimes ... but then I met you guys.

Reading your reviews tells me you get it too. What being a gamer means, I mean. It's more than a hobby; your share experiences with people in ways you can't fully express in words. Ironically, that is what we're trying to do, but valour is in the attempt. When I meet someone who "gets" Portal, we can rattle off the lines until we're about curled over with laughter.

I love that.

Ori has that sort of emotional resonance, but you've got to be willing to take a chance and commit. To what? A challenging platformer! I've heard complaints that "it wasn't fair I wasn't warned". Want a bucket to cry into? Get over it!

The point of games is to challenge the player in one way or another, be it reflexes, emotion, stress, grief, competition, creativity - - any and all of it. There's no effective limit to the kind of personal challenge a game can put you through. It can be dangerous, in fact, but without that we get nothing from the experience and just won't return to it.

Ori's a rare, special title, and it's now on my review list. I can say I'm no where close to doing it justice; with zero of six world events activated, and a 11% exploration count, I've a long, long way to go. I look forward to every minute of it, though, and being able to discuss its gorgeous presentation is also, a special pleasure.