About Me:

Writer, artist and musician. Also retired from the demoscene. Concerned primarily with technology and education. Oh yeah, and good games.
---
I don't know about the rest of the CT imitators...
April 30, 2017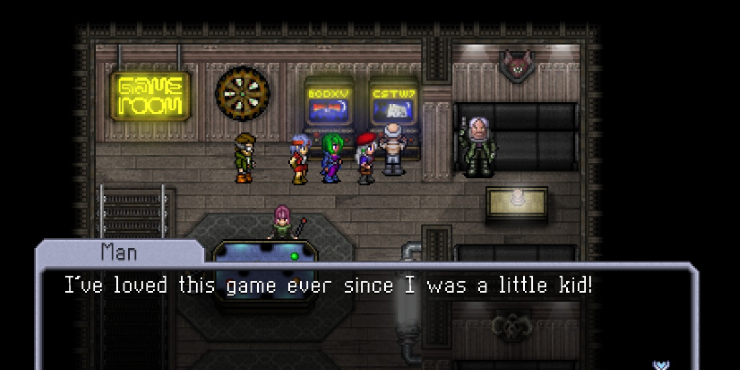 ...but Zeboyd Games has a contender.
Cosmic Star Heroine is good. Really good. It's also fast. The pace is more action film than traditional RPG. Where I got the idea it's a Chrono Trigger imitator, I'm not sure, though it does do that. There are no combat scene transitions: Everything happens on the same screen.

So far, Zeboyd is combating player boredom more than anything else. There hasn't been much time to let the frenetic pace of events sink in, and that's not a good thing. To be expected from the creator of Cthulu Saves the World, the script is bright and witty, self depreciating but deliberate.

---
Ghost in the Profit
April 15, 2017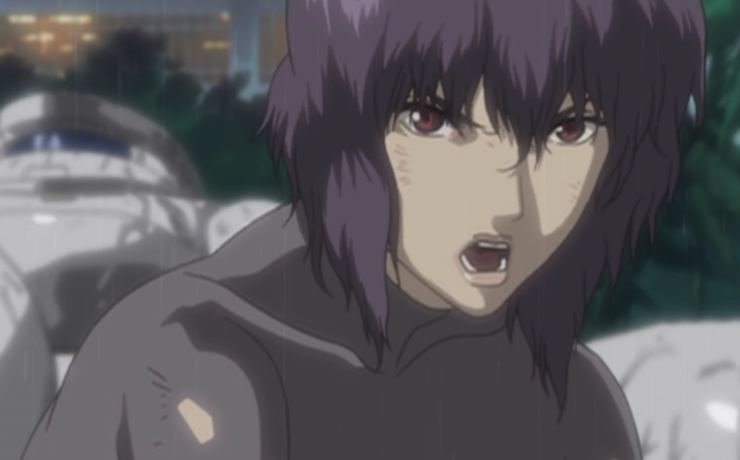 There was never a chance it was going to work.
There were eight people in the theater when my Dad and I went to see Ghost in the Shell's live action adaptation. For some reason nearly every showing is in 3D, which doesn't actually hurt this slow burning production. I know – slow burning action movie, right? GITS has a ponderous, ruminating pace that allows for instances of intense cyborg combat and deep introspection. The Major, aka Makoto Kusanagi isn't a deep feeling sort; but is troubled by a past she is at odds with.

---
Ghost In The Shell isn't palatable...
April 08, 2017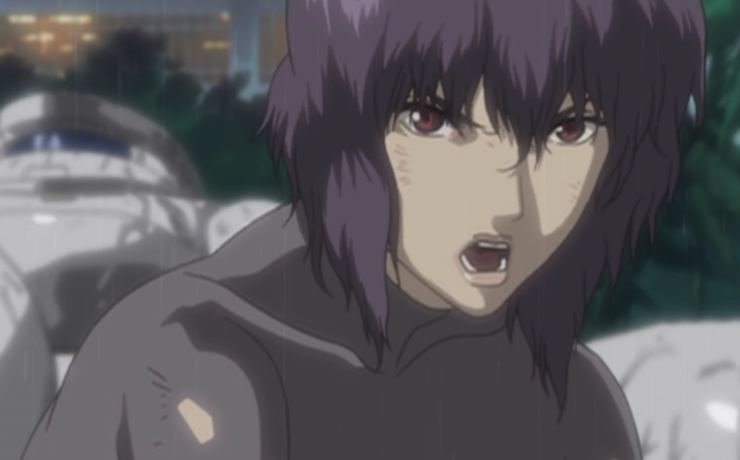 ...unless you take a chance on Stand Alone Complex.
There's no question that Ghost in the Shell was chock full of shock about the question of individuality amid the proliferation of digital culture. What becomes of us when our memories can be edited, overwritten, or even replaced?

The original motion picture doesn't answer those questions. It merely poses them, and that's not nearly interesting enough to sustain the franchise. It was a great start, though. If you want to get to know more about the world the Major sprang from, track down the two full seasons of Ghost in the Shell: Stand Alone Complex.

---
All's Quiet...
March 19, 2017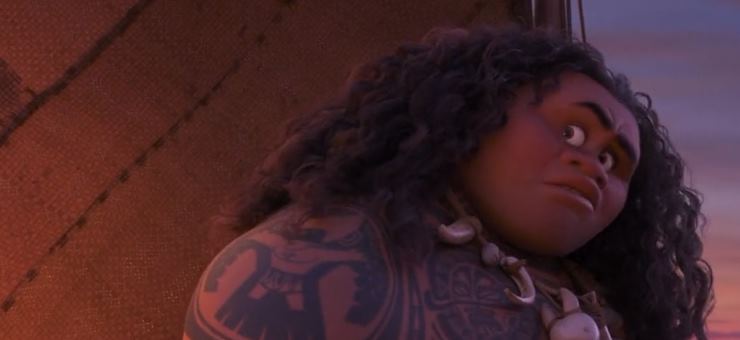 ...on the homefront.
So I finally took in the marvelous visual adventure that is Moana. I know I'm not alone in my continued amazement at the way Lin-Manuel Miranda strings together rhymes. At my age the events are much like an ad-lib, and there aren't any real surprises to be had, but that does not dilute the delight to be had at its rich, tactile visuals.

Disney-Pixar's mastery of water is exceptional in this film, and presentation of the myriad of oceanic wonders is truly gorgeous. Just when you think they can't push visuals any further, they find a way to pump more detail in. It stands to reason that they won awards for visual effects, and Lin-Manuel was a shoe-in for another Academy Award.

---
Legend of PBG
February 26, 2017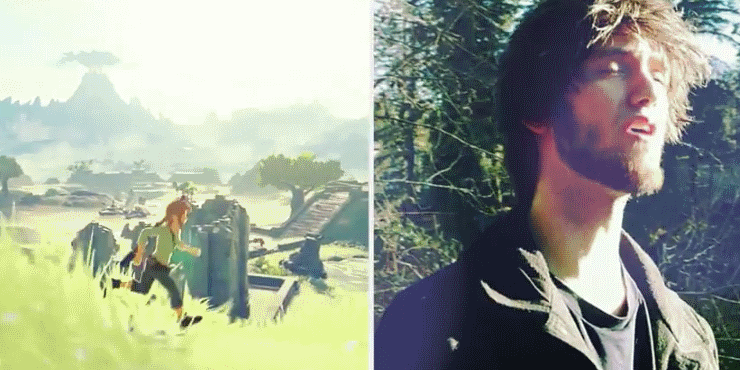 ...who knew the kid could sing?
Before I start, I'll preface this post by giving you a moment to watch PeanutButterGamer's musical tribute to Nintendo's latest installment of Legend of Zelda: Breath of the Wild.

One word: Chills. PBG isn't 'tryharding', that's his voice, and even reverb oversaturation doesn't upset my appreciation of this powerful piece of music. Yungtown and Garret Williamson join him in a clarion call to all Zelda fans. I'd say the anticipation is crazy high by now.

---
Cloak and Swagger
February 20, 2017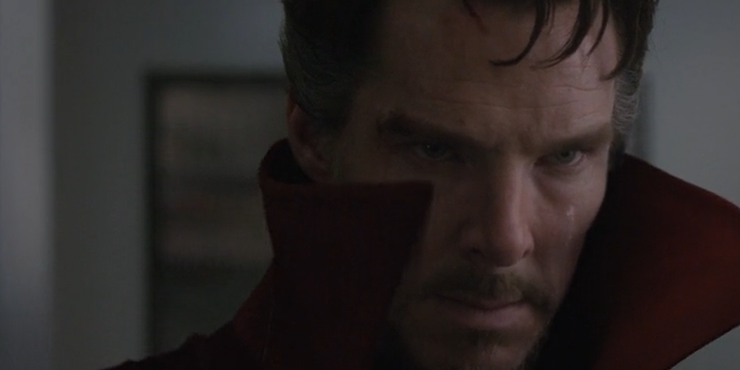 Aren't puns fun?
It was worth the wait, and possibly even moreso to have it playable in the privacy of my home where I can blast forth with gawky laughter without fear of reprisal. This isn't quite the Strange I remember from the comics of the 90s, and coming in blind was probably the best thing for me. I'd heard a reviewer say as much, and not reading the rest of their review did me all kinds of favors.

Yes I was optimistic with Benedict Cumberbund starring as the titular hero, the charm and personality we've come to expect from movies like Captain America: The Winter Soldier and Guardians of the Galaxy is present, though less bombastically. So little is explained, but just enough so you aren't lost.

---
Back at the keyboard ...
February 01, 2017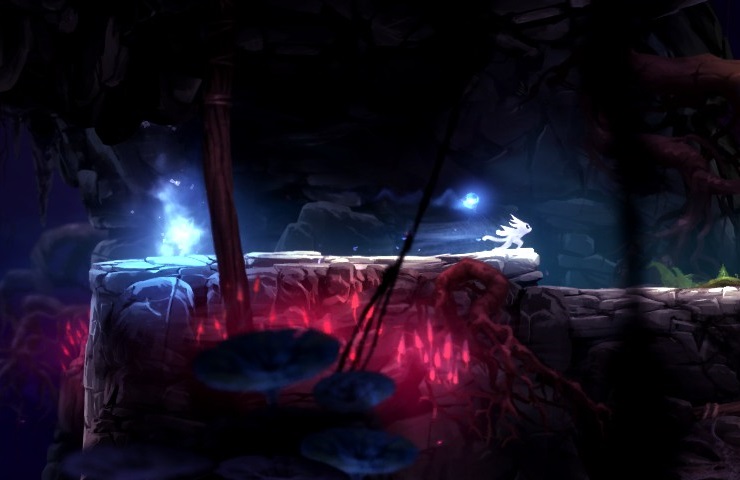 ... which implies I was actually away from it. (I was.)
I'm not sure how many of you have had the flu this season. I caught myself a Alien nest sized bout of flu that required antibiotics. That was two weeks ago. It lingered and moved into my lungs.

Yes, it's fun. As in not at all.

The good news is I've had studies, music, writing and family to pass the time. It's proven that having something to focus on helps you distract from how sick you feel. Let's see ... progress markers:

Sliver of Light manuscript: 82% (Assuming 45 chapters, 37 of which are complete)
Music remastering: Two tracks ... of, about 150. Realistically I'm not going to remaster them all.
Studies: Math and Religious studies (if you hadn't already guessed), lessons 5 of 14 - 35% complete
---
Additional Articles:
[01] [02] [03] [04] [05] [06] [07] [08]