With a Troupple Chalice in hand (you can buy them in the basement, in the Village, from the guy standing on the barrels), visit the Troupple Pond region. It's to the northeast of the Village area on the world map.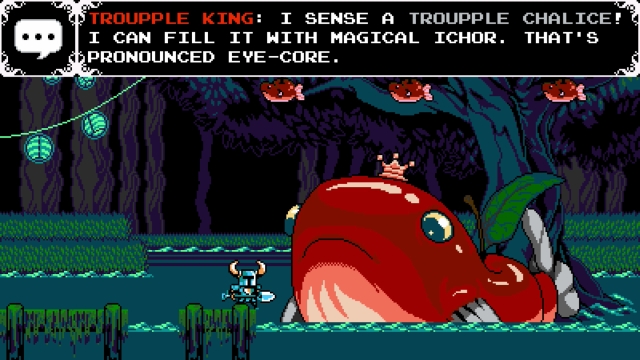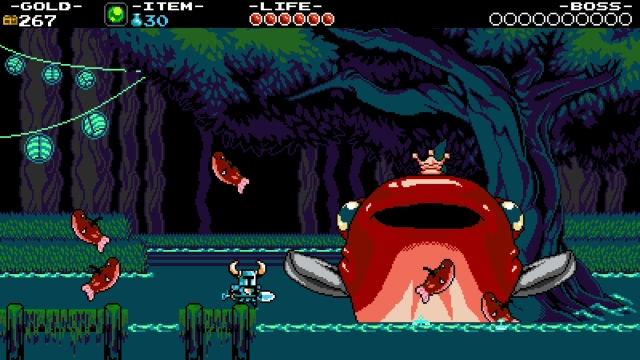 When you visit, you'll meet the Troupple King. He sees that you have a chalice, and will offer to let you fill it with an Ichor of your choice. One allows you to refill life and magic, another grants 10 seconds of invincibility, and yet another allows you to easily absorb treasure for a time.
Choose the one you want and you'll unlock the "Troupple Acolyte" feat. A scene follows. Once it concludes, you can exit to the world map, and it's time to enter one of the action stages, either northwest or southwest of the village (it's up to you).
Later, after more adventuring, you can come back with additional chalice items for more ichor.
NEXT: Armor Outpost