Here, you'll find up to 20 of the most recent posts from the people I follow. Only public results gleaned from the last 200 overall posts to HG Blogs will be displayed. If you see no results below, that means I'm not following a lot of people, or the people I'm following haven't been active in a long while, or they simply aren't sharing their posts.
---
Seven years ago...
Posted September 26, 2017 by JoeTheDestroyer
My first review went live seven years ago. Breath of Fire III.

The story is I used to submit reviews at GameFAQs in the early 2000s, under the name Bored Gamer. Around 2004, I got tired of writing reviews all of the time, and went on hiatus. I submitted a few now and then, whenever I had time. Fast forward to 2009, I decided I had a lot of time on my hands and I wanted to rediscover some of the games I played in my late teens and early twenties, as well as submit new reviews for them.

---
Game Progress 9/19/17
Posted September 19, 2017 by JoeTheDestroyer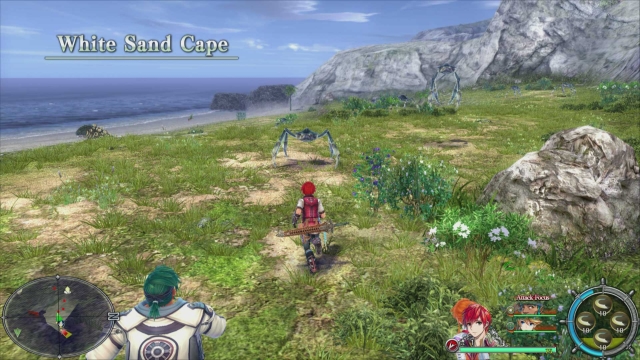 | | |
| --- | --- |
| | Distrust review forthcoming |
Simon's Cat: Crunch Time (Android)
Ugh. How do I always manage to hook myself on these mobile licensed puzzlers? I think the daily quests are what sucked me in. Anyway, I made it to level 77. I've only run afoul of a handful of overly hard levels, but I'm sure they'll become more common after I complete level 100.


Victor Vran (PC)
I defeated the trio of demons and made my way through the ruined town, past the monstrous circus and into an ice cave. From there, I'm supposed to find a creature called Apocalypse. From what I've gathered, the campaign is winding down.


Distrust (PC)
---
Game Progress 9/15/19
Posted September 15, 2017 by JoeTheDestroyer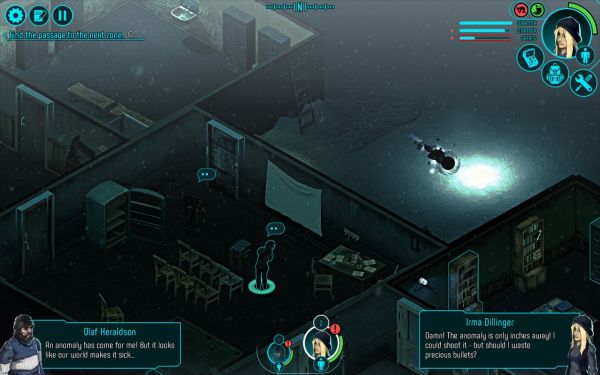 | | |
| --- | --- |
| | The penultimate in alien terror. |
Aphelion Episode Two: Wings of Omega (360)
Completed it and wrote a review. tl;dr- It's not worth playing, and somehow less satisfying than its predecessor.


Simon's Cat: Crunch Time (Android)
I needed a match-3 game to pass the time, and this fit the bill. Its visuals are nice and crisp, and it's a charming license title. However, the game often puts you in scenarios you practically can't win, in an attempt to get you to make use of its freemium elements (I haven't paid a red cent yet). Right now, I'm somewhere in the 50s.


Victor Vran (PC)
I defeated my friend, found the missing queen and spoke to a spirit about the Well of Worlds. Right now, I have to take out some demons who are potential threats to the town.


Grow Home (PS4)
---
Game Progress and 10 Games I Hope to Finish Next
Posted September 03, 2017 by JoeTheDestroyer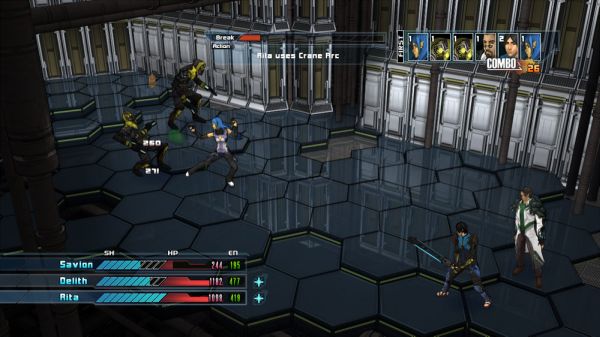 | | |
| --- | --- |
| | Not guaranteeing I won't start other titles in between these ones |
Aphelion Episode Two: Wings of Omega (360)
Started, and I'm more than halfway through it. In the course of my progress, I ran into episode one's final boss, Selus. He's a pushover now, as are almost all of the bosses in ep. 2. In fact, this whole game is pretty dumbed down from its predecessor.

They did make a few improvements, though. For instance, there's more than three territories to explore this time around, plus a teleporter that appears next to some save points that allows you to fast travel. The devs also retooled the ability chart so that it's leaner. However, the game is still boring, and it's somehow less interesting than the first episode.


Dragon Age: Origins - Awakening (PS3)
Finished it, wrote a review. Thank goodness this is out of the way.


---
Game Progress 8/18/17
Posted August 18, 2017 by JoeTheDestroyer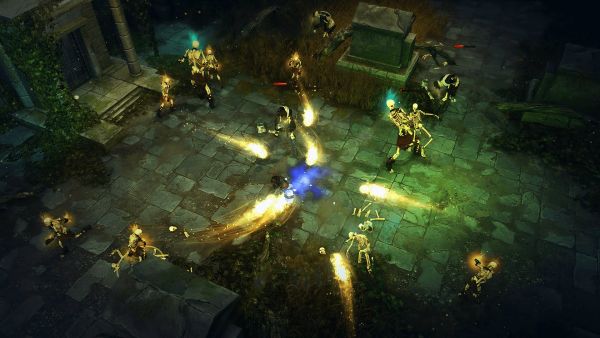 | | |
| --- | --- |
| | I ended Dragon Age: Origins and began two other titles. |
Dragon Age: Origins (PS3)
---
Dragon Age: Origins Progress 8/11
Posted August 11, 2017 by JoeTheDestroyer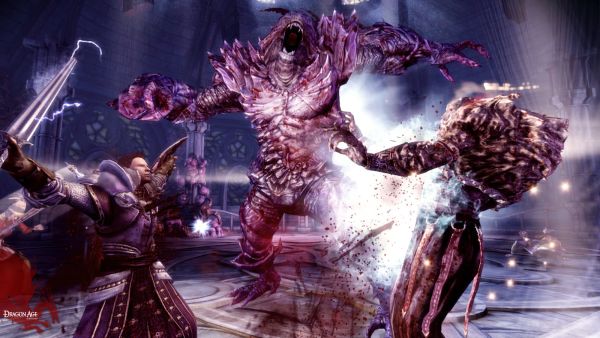 | | |
| --- | --- |
| | Protip: play power metal during sessions |
Victor Vran (PC)
I forgot to mention that I started this game recently. I'm not far, though. I reached the inside of some dungeon and turned the game off. I'll resume it later.


Dragon Age: Origins (PS3)
I reached the temple that held the urn of sacred ashes and fought my way through dozens of gangs of cultists. The going wasn't always easy because a lot of them had mages in their parties. Dealing with the mages was easy at the start of this mission, but it grew more worrisome before long because some of them could freeze and nuke any characters threatening them.

---
Game Dragon Age Progress, 8/6
Posted August 07, 2017 by JoeTheDestroyer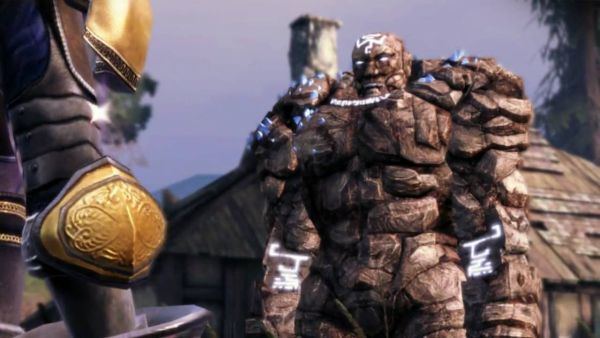 | | |
| --- | --- |
| | A lot of running around |
The Guest (PC)
In one evening, I bought, downloaded and played through all of this first-person adventure. Expect a review. There's a review now.


Dragon Age: Origins (PS3)
Oh man, where do I start?

---
Site Tweak - Images
Posted August 07, 2017 by honestgamer
| | |
| --- | --- |
| | Putting images in your reviews just got easier. |
What did you do with your weekend? I spent most of mine coding, and the result is a collection of adjustments around the site. The big, obvious differences are the systems pages (which I posted about previously) and the site's landing page. Those are hard to miss.

However, I also spent a few hours coding an update to our image assets functionality. The change brings the image assets in line with what I set up for guides, where instead of inserting a big long bit of HTML (which not everyone knows), you can just insert a simple image insertion tag.

---
Site Tweak - System Pages
Posted August 06, 2017 by honestgamer
| | |
| --- | --- |
| | I've reworked the system pages to show a variety of content you might find interesting. |
HonestGamers is a site for game reviews, first and foremost, and that's not likely to ever change. Even though things have slowed a bit recently, I remain committed to ensuring the site is one of the finest gaming destinations on the Internet. Part of that effort involves producing supplemental content, such as guides and screenshots, but the system profile pages haven't advertised the extra work that goes on behind the scenes for quite some time.

---
Game Progress 7/30/17
Posted July 30, 2017 by JoeTheDestroyer
| | |
| --- | --- |
| | Transisting |
Pokemon Go (Android)
Legendaries are out! For now, only Articuno and Lugia are available as raid bosses (although the former is going away soon). My wife and I tried our hand at Articuno and got our asses savagely handed to us. Though there were other players in the area, none of them joined us. Sad day.


Transistor (PC)
---
Dead by Daylight: Makes You Feel Bad for the Killers
Posted July 28, 2017 by pickhut
| | |
| --- | --- |
| | Don't play if you want to keep your sanity. |
I have been playing online multiplayer titles for years and years and years. I have been through several Halos, GTAs, a couple niche titles, big titles, and what not. I have received my share of "hate" messages and mic "harassment" because the other players were mad that they lost. This is to be expected when you dive into online multiplayer. I have accepted this.

---
I want to review them, but I don't want to play them.
Posted July 26, 2017 by JoeTheDestroyer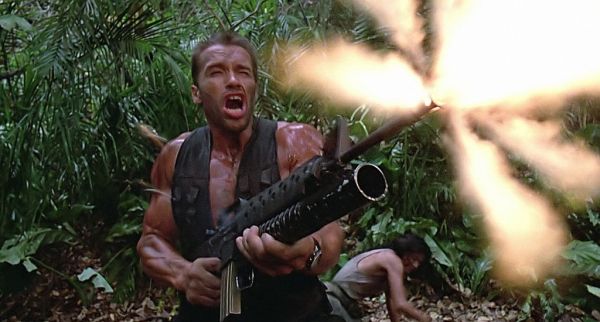 | | |
| --- | --- |
| | Two games I'd rather not go through, but I just might suck it up and do so anyway. |
I wanted my main focus to be Dragon Age: Origins over the next few weeks. However, two games that I've been playing lately have been taunting me. Both of them are awful, but I feel that it's my sworn duty to soldier through these abominations and give the readers my $0.02.

Alone in the Dark: Illumination (PC)
---
Game Progress 7/21
Posted July 21, 2017 by JoeTheDestroyer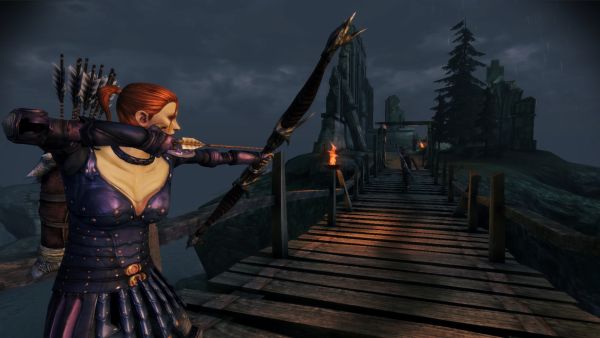 | | |
| --- | --- |
| | Short but sweet |
Metamorfose S (PC)
I started this Symphony of the Night-inspired indie game. I'm not far, though. Expect a staff review eventually.


Axiom Verge (PC)
Burned through this wonderful Metroid love letter and completed the game with 97% of the map filled in. Whew.


Doorways: Prelude (PC)
Formerly known as Doorways: Chapter 1 & 2. I started this and haven't gotten very far, but it's piqued my interest so far. I just started chapter 1.


Dragon Age: Origins (PS3)
---
Impressions thus far of Fire Pro Wrestling World Early Access
Posted July 16, 2017 by JoeTheDestroyer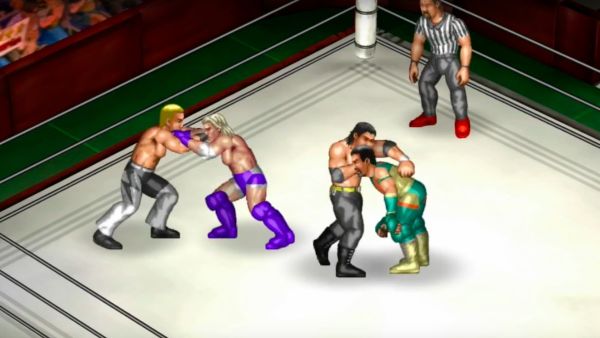 | | |
| --- | --- |
| | I haven't tinkered with it much |
I almost never buy Early Access products. I made an exception with Fire Pro Wrestling World for two reasons:

1. I adore this franchise.
2. I've been begging for FPW on Steam for ages, mostly because of Steam Workshop.

---
Game Progress 7/9/17
Posted July 09, 2017 by JoeTheDestroyer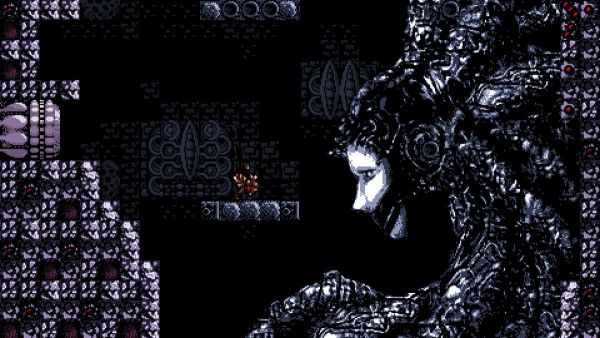 | | |
| --- | --- |
| | Starring Body Horror Metroid |
Pokemon Go (Android)
I finally got to try out the new raid system. Basically, during the daytime (there's a 9 PM curfew on this feature), gyms randomly spawn eggs that hatch into bosses. Some of these bosses are weak enough to take on by yourself, but most require one or two other players. If you manage to topple the boss within the time limit, you'll earn a chance to capture the creature using a certain allotted number of "prestige balls." If you run out of prestige balls before you capture the Pokemon, it will run away.

---
The final Alone in the Dark '08 progress report ***SPOILERS***
Posted July 01, 2017 by JoeTheDestroyer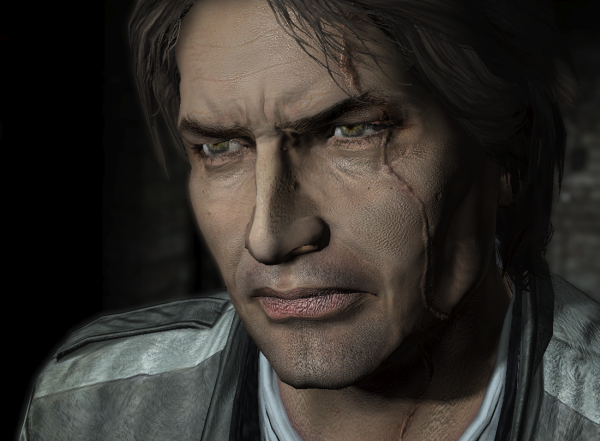 | | |
| --- | --- |
| | I came. I saw. I conquered. |
I delved further into the museum, which consisted of mostly standard survival horror fare. There was one annoying scene where I had to craft a sticky molotov cocktail and attach it to a crawling creature, then wait for it to slither back to its nest. If my timing was right, the cocktail would explode and burn the nest down, thereby granting me access to the next hallway. The crappy thing was my timing was rarely spot on and the bottle exploded before he got anywhere near the nest. When that happened, I had to pad down the corridor and back to the previous room, temporarily drop some stuff from my inventory and grab the necessary items lying around: a handkerchief, tape and a glass bottle of flammable liquid. I then I had to go into my inventory and tediously combine all three of those
---
[NEWS] Nintendo Announces SNES Classic Is On the Way This September
Posted June 26, 2017 by honestgamer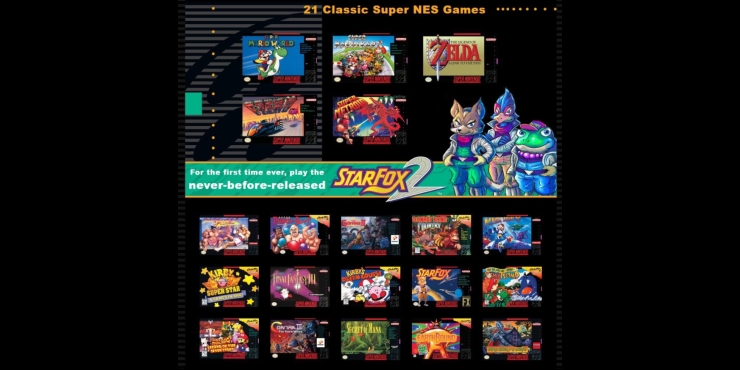 | | |
| --- | --- |
| | The lineup of 21 games includes the never-before-released Star Fox 2. |
A follow-up to the impossible-to-find NES classic is on its way from Nintendo, due to launch later this year. Called the Super Nintendo Classic Edition, the new hardware comes with 21 games, including one that has never previously been released.

Scheduled to arrive on September 27, 2017 with an MSRP of $79.99, the mini console ships with two classic controllers, which are compatible with the Classic Controller and Classic Controller Pro accessories you may already be using on your Wii U. Nintendo is emphasizing (as it has with the Switch console) multiplayer gaming, and the Super Nintendo library had no shortage of classics along those lines.

Here is the list of the 21 titles included:


Contra III: The Alien Wars


Donkey Kong Country


EarthBound
---
Game Progress: Alone in the Dark 2008 Edition
Posted June 26, 2017 by JoeTheDestroyer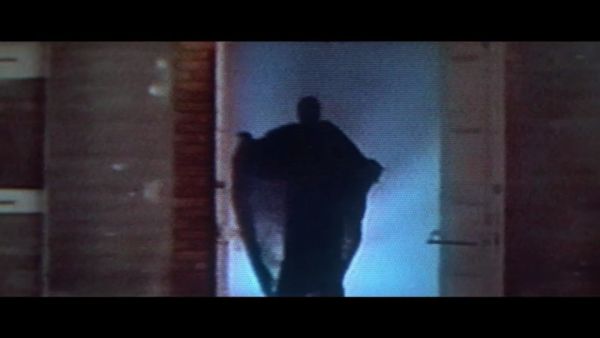 | | |
| --- | --- |
| | John Carpenter called. He wants his depiction of Lucifer back. |
Pokemon Go (Android)
Niantic revamped the gyms. The combat system is the same, which is disappointing. However, the rules have changed. It's not as easy to get bumped out of a gym, and anti-spoof measures are in place to prevent cheaters from running all of the gyms in town. Yes, spoofers still can cheat their way into gyms, but it's not as easy for them anymore, especially since a new feature negates ill-gotten gains by putting a red line through Pokemon acquired through cheating.

They also introduced raids, though I haven't been on one yet. I'd like to try one in the future, especially if they allow me to nab the Pokemon I don't have yet. Sadly, the one Pokemon I hoped to show up as a raid boss, Hitmonchan, is not listed as one.


10,000,000 (PC)
---
My thoughts as I advance through the Alone in the Dark franchise
Posted June 25, 2017 by JoeTheDestroyer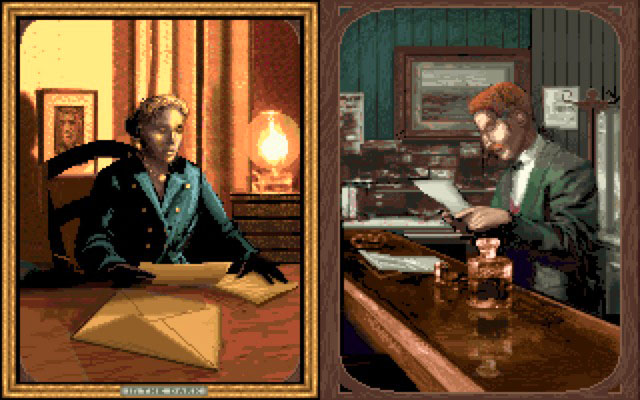 | | |
| --- | --- |
| | The horror....... |
Alone in the Dark (original)
"It didn't age well, but I'm glad I got to see where the survival horror genre got its start. It's still a classic."


Alone in the Dark 2
"Okay, okay... The combat's awful, but Grace is just adorable!"


Alone in the Dark 3
"What... is this? It's like they're not even trying."


Alone in the Dark: The New Nightmare (console)
"No. No, stop this. Bring back the Lovecraftian stuff and graphic adventure elements. You're not Resident Evil. Stop this foolishness."


Alone in the Dark: The New Nightmare (portable)
"What have you done, you monsters? What are you doing to Carnby!?"


Alone in the Dark (2008)
"NOOOOOOOO! No! I don't want Die by the Grand Theft Resident Uncharted in the Dark!"
---
I Got to Meet Terry Brooks at a Book Signing
Posted June 25, 2017 by honestgamer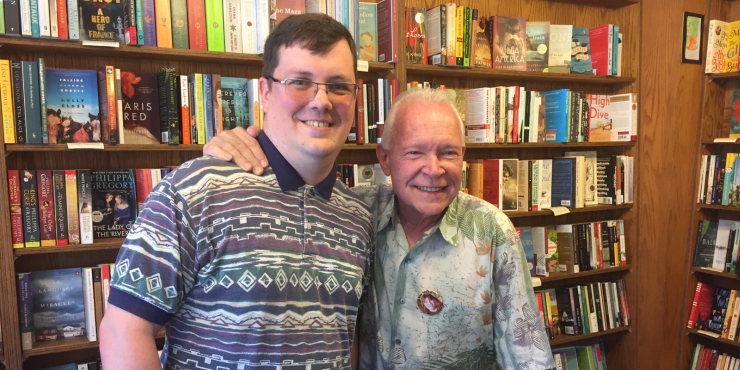 | | |
| --- | --- |
| | As such experiences go, it comes highly recommended. |
I finally have met my favorite author, Terry Brooks, after more than twenty years of wishing I could meet my favorite author, so I feel like that warrants at least a messy blog post.

It especially warrants a blog post because the meeting went very well through no fault of my own. It took place in Cannon Beach, Oregon, where at the time the temperature was expected to hover somewhere between 58 and 81. The people who predict the weather on the Oregon Coast don't seem to have as much luck as those who ply their profession in locations further removed from the sea, so what we got instead was weather closer to 90... which doesn't sound terribly hot to people who live in places like Texas, but which can still make folks irritable and miserable.