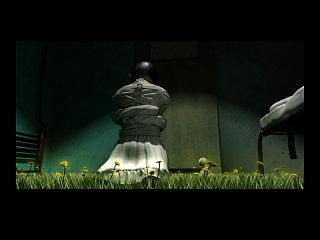 Poor Lylian. All she ever wanted from life was to feel loved, to live a semi-normal life. Instead, her parents commit her to a mental hospital where heavy doses of medication suppress her reality-bending, overactive imagination. See what happens when she's left to her own devices? She makes grass grow and flowers bloom through solid concrete. Bob, her self-sewn teddy bear, comes to life, lurching around the small cell like some sort of twisted wind-up doll. Except that he's perfectly capable of acting on his own.
Some time into her stay, she mysteriously finds her restraints loose and door unlocked. Free to explore the bleak and darkened corridors of the institute in search of donuts and a kidnapped Bob, the child encounters many bizarre phenomena. Crazed nurses wander the halls, determined to kick the girl into submission, while donut-stuffed fatties try their best to crush her beneath their obese weight. Lylian bravely fights back with heavily starched sleeves. Strung together properly, the few attacks she has can make for rapid and deadly combos that kill enemies before they can inflict any serious injury. On tougher difficulties where foes' health and damage is greater and their numbers higher, Lylian will need every ounce of skill and patience she possesses.
This is especially true when encountering the semi-invulnerable janitor, who likes to summon swarms of rats and other minions that hone in on the girl's location. That is, when he's not taunting her with cryptic warnings instead.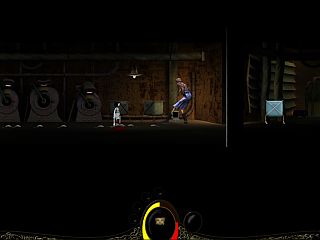 Inattentive players will find that the horde has chewed through their health in minutes. Smarter ones will discover copious amounts of rat guts on their boots.
In addition to combat, Lylian must deal with a handful of puzzles. Some of these are simple like using Bob to crawl into air vents and unlock doors from the other side. Others require a bit more creativity. Once her health and "goodyness" are full, she'll be able to alter her current surroundings to resemble one of Paranoid Pete's graphic novels.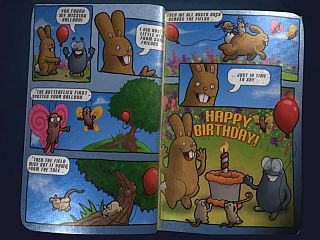 In this case, Lylian's imagination turns a Happy Fun Time Friends children's story into a deceptively peaceful meadow. Severely weakened by the transition, the poor kid must overcome many new dangers. Energy ball-spitting moths - formerly human in the real world - endeavor to quickly end her life. Clouds of bees swarm around her so long as their hives remain intact. Destroying these nests grants nice bonuses like a stationary shield and extra reach (only available in that realm), as well Bob's room-clearing explosive attack.
But however difficult dealing with it is, warping reality is often necessary.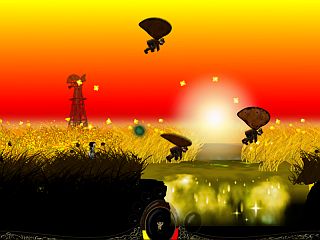 That disgusting bog (so much for peaceful meadow) represents an impassable underground chasm in the real world. If Lylian's creative genius fades before she can cross it, well I'm sure you can guess what'll happen.
However, not even she can always control what pops out of her head. When darkness envelops her in the lower levels of the hospital, she conjures a thunderstorm in the middle of a mountainous cavern. After leaping over sinkholes that lead to instant death, she finally reaches the end.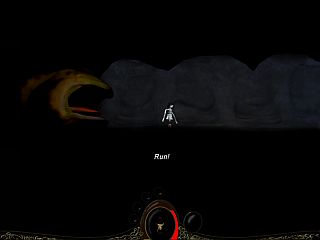 And runs into a giant worm. Thrilling!
Through all her crazy adventuring, we only ever know what Lylian knows, and what Lylian knows is a mess of bits and pieces woven together with random fits of non-sequitur rambling. However, this lack of knowledge merely adds to the spooky and curious nature of the bite-sized episode. Without it,
Paranoid Friendship
and its presumed sequels would hold little relevance. Instead, they'd just exist as a cluster of platformers featuring a little of everything (fighting, puzzles, time-dependent fleeing) with a few unique concepts thrown in for good measure. All of which barely even touched upon.
Fortunately,
Lylian: Episode One
doesn't meet quite such a terrible fate. The mystery just builds and builds until it reaches its peak then abruptly ends without any resolution whatsoever, taunting you with promises of future installments. It leaves you craving for more, hoping that the first episode's incredible yet unrealized potential is just one super surreal adventure away.