Bite Sized Review // The Bunker
October 02, 2016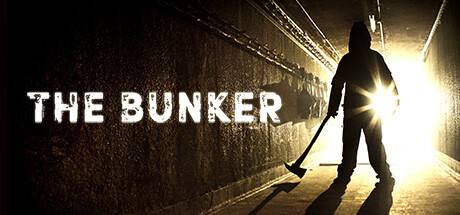 | | |
| --- | --- |
| | Making FMV relevant again. |
by SidAlpha

The Bunker is an FMV Video Game done very much in a similar vein to its 90's predecessors. Featuring Adam Wood, the game takes you through a tense story arc where the character John battles against the decades old failing equipment while slowly dredging up memories of the past that allude to a horrible tragedy.

The story in the game is amazing and the acting is exceptionally well done, providing a wonderful atmosphere for the tense and tragic story arc. It is an experience that I feel is well worth the asking price and definitely something I am well able to recommend to my viewers.

However, bear in mind that the game is not without flaws. I did encounter one bug involving the child-John on the stairwell that forced me to exit and reload as I missed the quicktime event and the game would not let me continue. Also the gameplay being considered "barely present" Would be an accurate estimation and I feel the game could have benefited from a more robust system to back up the incredible story.

It is also short. Clocking in at under 2 hours, the game is short and that is mostly due to the lack of any in-depth gameplay mechanic. And as was the curse of the original FMV's, the replayability is, while not nonexistent, extremely low.

All told, I ranked this a solid 8/10. The Devs did an amazing job for what they were intending to accomplish and all those involved should give themselves a pat on the back.