Here, you'll find up to 20 of the most recent posts from the people who have the good taste to follow my blog. Only public results gleaned from the last 200 overall posts to HG Blogs will be displayed. If you see no results below, that means not a lot of people are following me, or my followers haven't been active in a long while, or they simply aren't sharing their posts.
---
Updated review: Blake Stone: Aliens of Gold
Posted February 08, 2018 by JoeTheDestroyer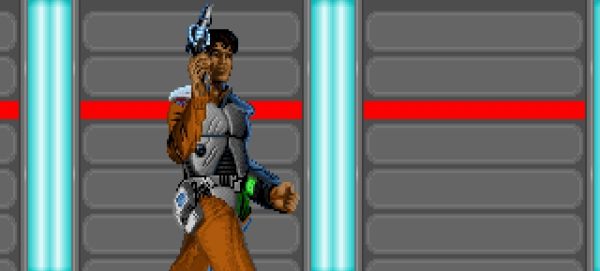 | | |
| --- | --- |
| | Still a 5/10 |
http://www.honestgamers.com/images/assets/13/B/12603/1.jpg

I think this is either the third or fourth incarnation of this particular review.
---
Games I Played in 2017
Posted December 31, 2017 by JoeTheDestroyer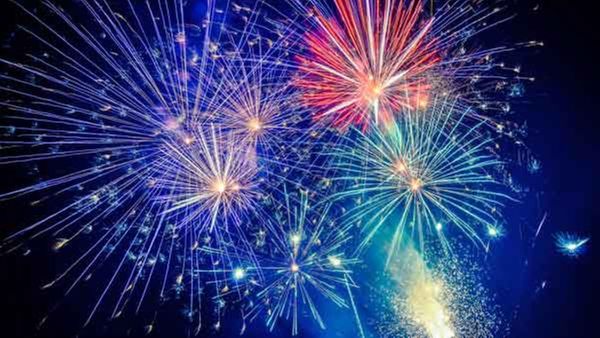 | | |
| --- | --- |
| | A Helluva Year |
Another year in the books, and what a great year for gaming it was! No, sadly I didn't get to play as many modern games as I would have liked, and I didn't get a Switch. However, I still had the opportunity to experience some great content and cross a whole ton of games off my backlog. In fact, since my backlog also includes books and movies, I sliced nearly 100 entries off this year.

I figured I'd take this time to yammer about my noteworthy playthroughs this year. I mean, I only played a handful of new games this year, including a well known sandbox title and a J-RPG that reinforced my adoration of Nihon Falcom.

As for my own year in review...


---
Game Progress 12/21/17: Pre-Christmas Edition
Posted December 21, 2017 by JoeTheDestroyer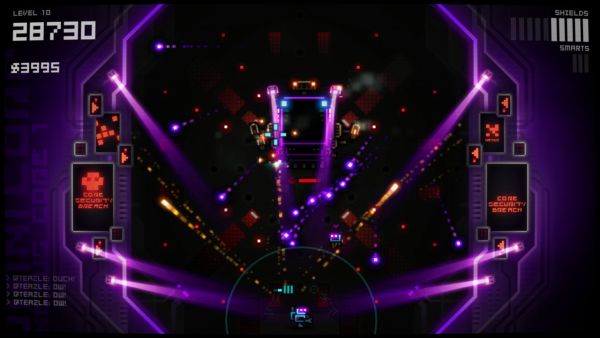 | | |
| --- | --- |
| | Arx Fatalis finally falls |
Arx Fatalis (PC)
I made my way through Akbaa's temple, noticing some items called Akbaa Stones or something like that along the way. I left one on a dead body to make space for merchant fodder and took the other with me. I couldn't find a use for it during my time in the temple, and so decided to sell it later. Bad move.

Anyway, after tinkering with some golems and slicing up cultists, I reached the boss chamber. One of the good guys outed himself as a turn coat, and summoned a demon for me to fight. It was a pretty rough battle, and mostly consisted of me running backwards, slashing and casting the heal spell repeatedly. I did eventually topple the beast and attempted to touch the meteor. Of course, it didn't go as planned, so I began the next phase of the campaign.

---
Game Progress 12/11/17
Posted December 11, 2017 by JoeTheDestroyer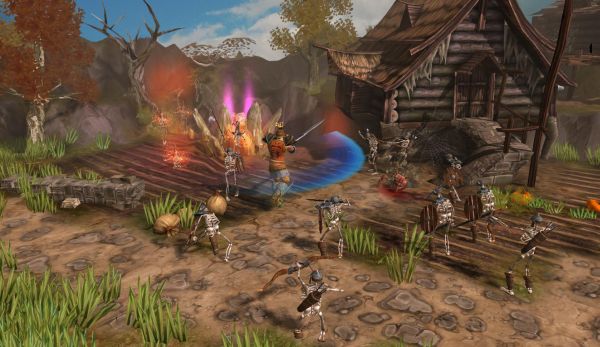 | | |
| --- | --- |
| | Wherein I begin an episodic RPG that was never completed |
Caster (PC)
I played pretty much nonstop, but not because it was that good. It's actually a really easy, bad title. I got to a point where the game says "To Be Continued," with the promise of new developments and missions. However, there haven't been any new missions added to the game since 2010, so I'm pretty sure it's been abandoned. Expect another less than enthused review.


Pokemon Go (Android)
A fair portion of Gen 3 dropped recently. I managed to get Wurmple, Zigzagoon and Makuhita.


Hazen: The Dark Whispers (PC)
---
Game Progress: New Beginnings (and Endings)
Posted November 28, 2017 by JoeTheDestroyer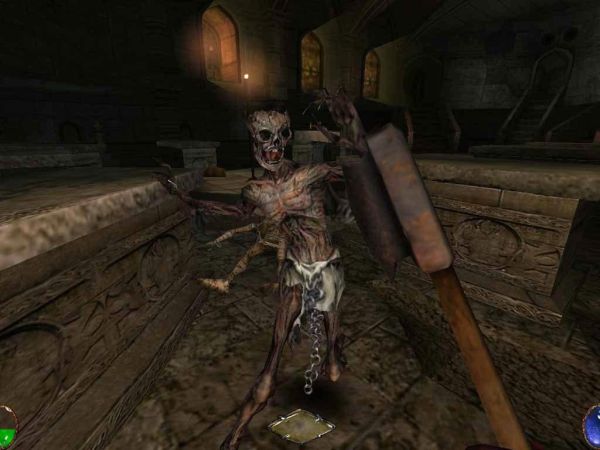 | | |
| --- | --- |
| | Biting off more than I can chew for the 4653764534th time |
I'm kind of weird about how I handle gaming projects. I typically take on a bunch of small ones and one large one at the same time. Then I'll rush to finish all of those before moving on to some major playthrough so I can focus solely on that. The last major playthrough was Mass Effect 2, and the one I have coming up is Horizon: Zero Dawn. But before I hit that, I've got some other titles I've been wanting to scratch off my backlog.

Arx Fatalis (PC)
Once again restarted because why the hell not? I'm outside of the prison and in the pit, where the marsh is located. I've got to find some cogs to make a machine work before advancing. During my exploration, I noticed a huge spider and thought maybe I should just put myself back in prison.


Caster (PC)
---
Game Progress 11/25/17
Posted November 25, 2017 by JoeTheDestroyer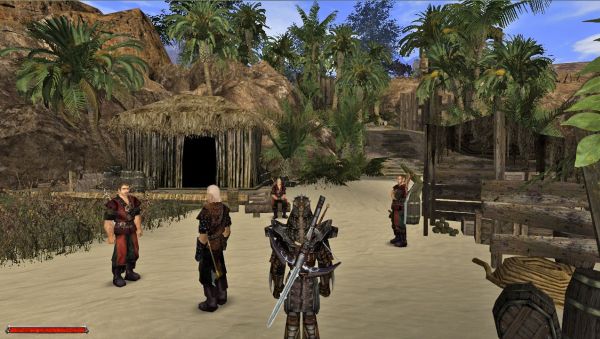 | | |
| --- | --- |
| | Two big games down, hundreds more to go... Sigh... |
3D Dot Game Heroes (PS3)
I sat up late one night and decided to have a go at the final dungeon, Dark Tower. Holy crap, did it take forever! The dungeon consists of seven floors, with each floor decked out with features and enemies from the previous temples. For instance, the first floor houses foes and traps from the Grass Temple. Plus, each floor holds a tougher version of each of the bosses you've fought. I had the hardest time killing the kraken this time around, but managed to off the dragon on only my second attempt.

---
Ten Games I Hope to Finish Next update
Posted November 15, 2017 by JoeTheDestroyer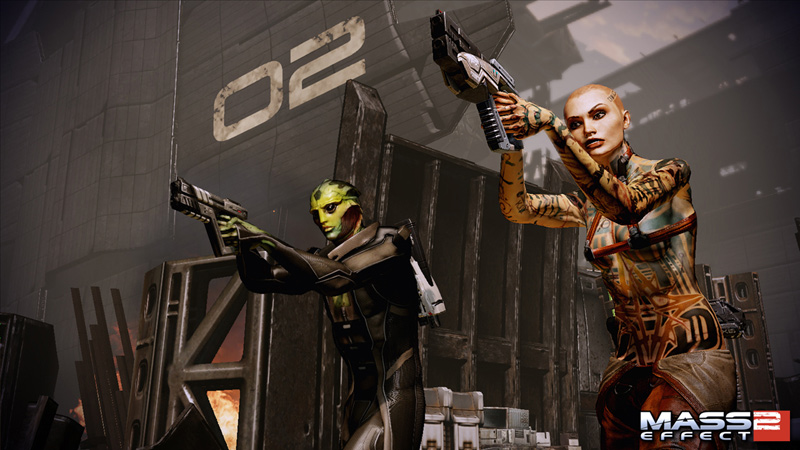 | | |
| --- | --- |
| | From a previous Game Progress blog |
A few months ago, I posted a Game Progress entry that ended with ten games I hoped to finish. Whittling down my backlog has become more of a priority over the last year or so, especially since it's become dishearteningly large. However, I have dropped a lot of titles from it (bear in mind that my backlog also includes books and movies to complete, of which I've ended numerous recently), a few of them were games I hoped to complete.

10: Horizon: Zero Dawn (PS4)
Status: I need to restart. I'll probably play through this once I'm done with Mass Effect 2, which is my current focus.

9. 3D Dot Game Heroes (PS3)
---
Game Progress: The Return
Posted November 12, 2017 by JoeTheDestroyer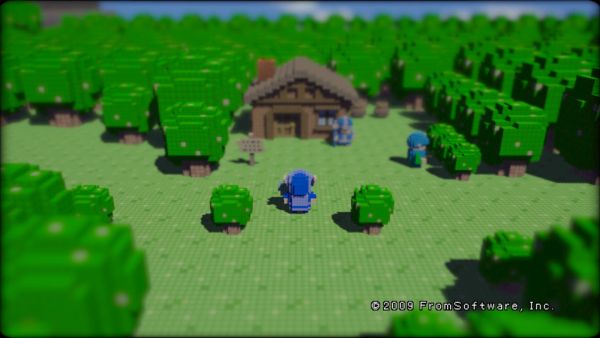 | | |
| --- | --- |
| | I finally have time/enough content to post one of these. |
Pokemon Go (Android)
A Halloween event rolled in last month, along with five Gen 3 Pokemon: Duskull, Dusclops, Shuppet, Banette and Sableye. I managed to catch all of them, including Pikachu donning a witch's hat.


Legendary: A Game of Heroes (Android)
This one also had a Halloween event that allowed me to nab Wicked Witch. I also managed to amass enough candies to boost her to five star, making her my current most powerful hero.

Mostly, I've taken part in special events rather than furthering the campaign. I am in the fourth segment there, but progress in the campaign doesn't matter much. As I've said before, every challenge there is the same.


3D Dot Game Heroes (PS3)
---
Game Progress 10/19/17
Posted October 19, 2017 by JoeTheDestroyer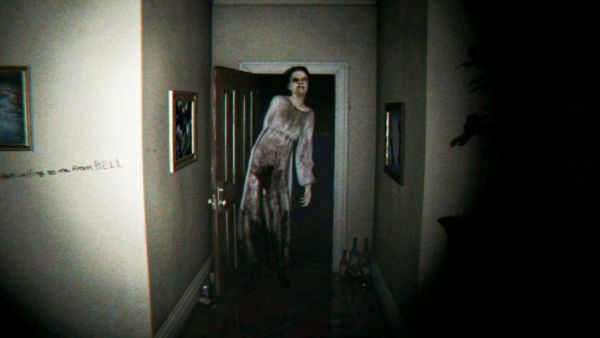 | | |
| --- | --- |
| | Scary things |
I bought a refurbished Wii U off Amazon not too long ago, and got three games for it since: Super Mario 3D World, Hyrule Warriors and Xenoblade Chronicles X. I also intend to get Bayonetta 2 and Tokyo Mirage Sessions #FE soon.

Pokemon Go (Android)
I hatched a Mareep recently, giving me enough candies to get Ampharos. Still no legendaries.


Legendary: A Game of Heroes (Android)
---
Seven years ago...
Posted September 26, 2017 by JoeTheDestroyer
My first review went live seven years ago. Breath of Fire III.

The story is I used to submit reviews at GameFAQs in the early 2000s, under the name Bored Gamer. Around 2004, I got tired of writing reviews all of the time, and went on hiatus. I submitted a few now and then, whenever I had time. Fast forward to 2009, I decided I had a lot of time on my hands and I wanted to rediscover some of the games I played in my late teens and early twenties, as well as submit new reviews for them.

---
Game Progress 9/19/17
Posted September 19, 2017 by JoeTheDestroyer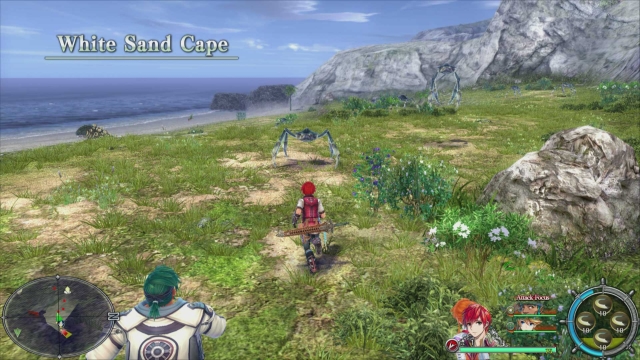 | | |
| --- | --- |
| | Distrust review forthcoming |
Simon's Cat: Crunch Time (Android)
Ugh. How do I always manage to hook myself on these mobile licensed puzzlers? I think the daily quests are what sucked me in. Anyway, I made it to level 77. I've only run afoul of a handful of overly hard levels, but I'm sure they'll become more common after I complete level 100.


Victor Vran (PC)
I defeated the trio of demons and made my way through the ruined town, past the monstrous circus and into an ice cave. From there, I'm supposed to find a creature called Apocalypse. From what I've gathered, the campaign is winding down.


Distrust (PC)
---
Game Progress 9/15/19
Posted September 15, 2017 by JoeTheDestroyer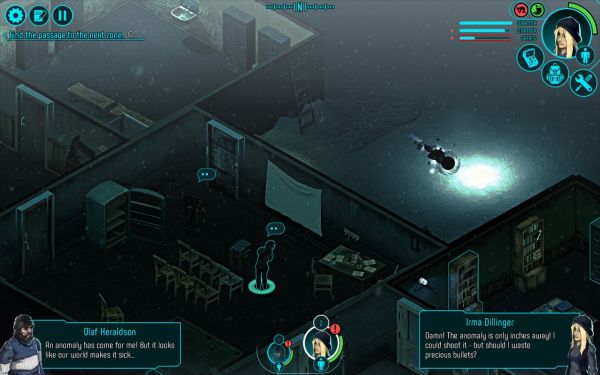 | | |
| --- | --- |
| | The penultimate in alien terror. |
Aphelion Episode Two: Wings of Omega (360)
Completed it and wrote a review. tl;dr- It's not worth playing, and somehow less satisfying than its predecessor.


Simon's Cat: Crunch Time (Android)
I needed a match-3 game to pass the time, and this fit the bill. Its visuals are nice and crisp, and it's a charming license title. However, the game often puts you in scenarios you practically can't win, in an attempt to get you to make use of its freemium elements (I haven't paid a red cent yet). Right now, I'm somewhere in the 50s.


Victor Vran (PC)
I defeated my friend, found the missing queen and spoke to a spirit about the Well of Worlds. Right now, I have to take out some demons who are potential threats to the town.


Grow Home (PS4)
---
Game Progress and 10 Games I Hope to Finish Next
Posted September 03, 2017 by JoeTheDestroyer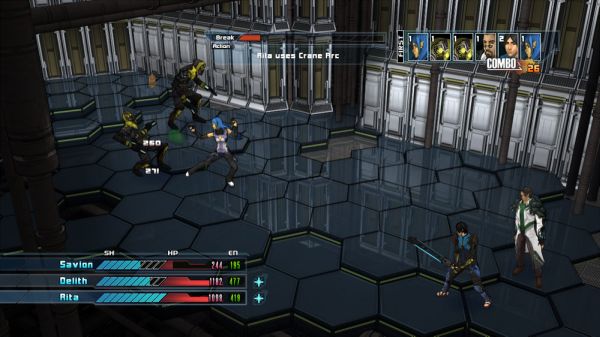 | | |
| --- | --- |
| | Not guaranteeing I won't start other titles in between these ones |
Aphelion Episode Two: Wings of Omega (360)
Started, and I'm more than halfway through it. In the course of my progress, I ran into episode one's final boss, Selus. He's a pushover now, as are almost all of the bosses in ep. 2. In fact, this whole game is pretty dumbed down from its predecessor.

They did make a few improvements, though. For instance, there's more than three territories to explore this time around, plus a teleporter that appears next to some save points that allows you to fast travel. The devs also retooled the ability chart so that it's leaner. However, the game is still boring, and it's somehow less interesting than the first episode.


Dragon Age: Origins - Awakening (PS3)
Finished it, wrote a review. Thank goodness this is out of the way.


---
Game Progress 8/18/17
Posted August 18, 2017 by JoeTheDestroyer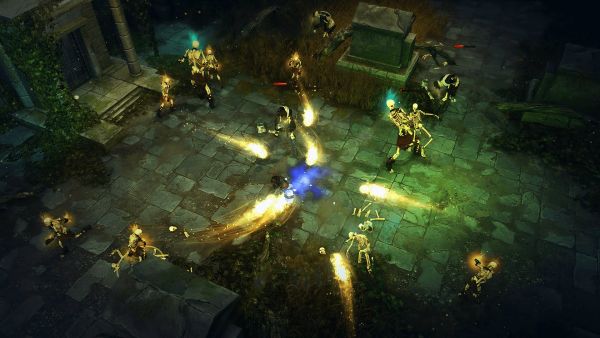 | | |
| --- | --- |
| | I ended Dragon Age: Origins and began two other titles. |
Dragon Age: Origins (PS3)
---
Dragon Age: Origins Progress 8/11
Posted August 11, 2017 by JoeTheDestroyer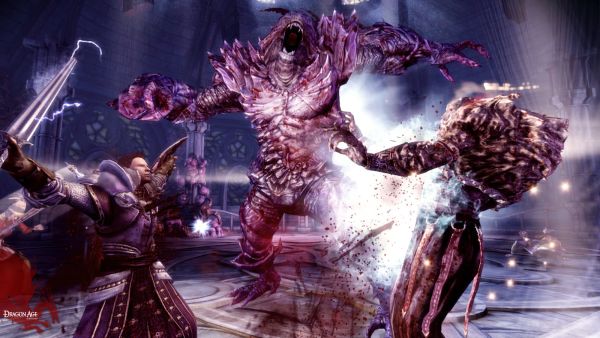 | | |
| --- | --- |
| | Protip: play power metal during sessions |
Victor Vran (PC)
I forgot to mention that I started this game recently. I'm not far, though. I reached the inside of some dungeon and turned the game off. I'll resume it later.


Dragon Age: Origins (PS3)
I reached the temple that held the urn of sacred ashes and fought my way through dozens of gangs of cultists. The going wasn't always easy because a lot of them had mages in their parties. Dealing with the mages was easy at the start of this mission, but it grew more worrisome before long because some of them could freeze and nuke any characters threatening them.

---
Game Dragon Age Progress, 8/6
Posted August 07, 2017 by JoeTheDestroyer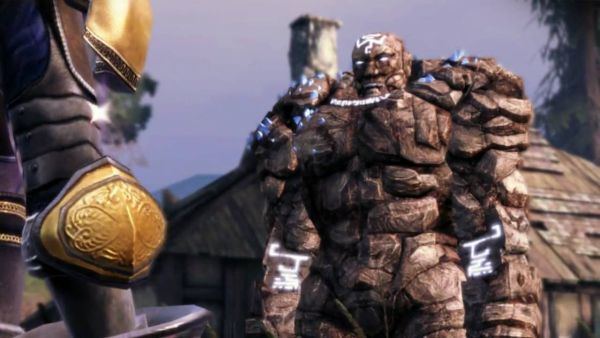 | | |
| --- | --- |
| | A lot of running around |
The Guest (PC)
In one evening, I bought, downloaded and played through all of this first-person adventure. Expect a review. There's a review now.


Dragon Age: Origins (PS3)
Oh man, where do I start?

---
Game Progress 7/30/17
Posted July 30, 2017 by JoeTheDestroyer
| | |
| --- | --- |
| | Transisting |
Pokemon Go (Android)
Legendaries are out! For now, only Articuno and Lugia are available as raid bosses (although the former is going away soon). My wife and I tried our hand at Articuno and got our asses savagely handed to us. Though there were other players in the area, none of them joined us. Sad day.


Transistor (PC)
---
I want to review them, but I don't want to play them.
Posted July 26, 2017 by JoeTheDestroyer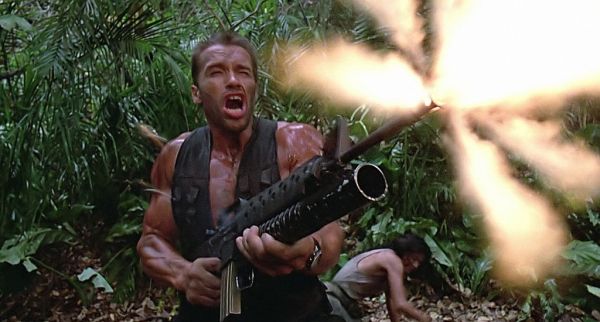 | | |
| --- | --- |
| | Two games I'd rather not go through, but I just might suck it up and do so anyway. |
I wanted my main focus to be Dragon Age: Origins over the next few weeks. However, two games that I've been playing lately have been taunting me. Both of them are awful, but I feel that it's my sworn duty to soldier through these abominations and give the readers my $0.02.

Alone in the Dark: Illumination (PC)
---
Game Progress 7/21
Posted July 21, 2017 by JoeTheDestroyer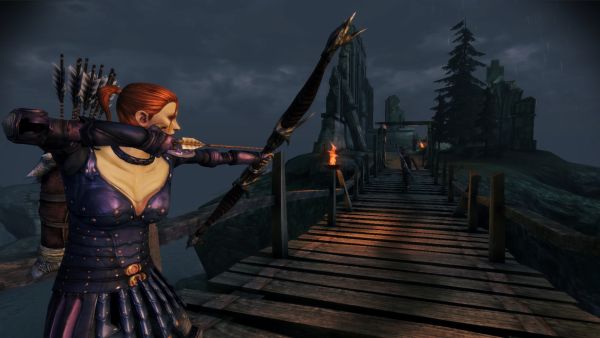 | | |
| --- | --- |
| | Short but sweet |
Metamorfose S (PC)
I started this Symphony of the Night-inspired indie game. I'm not far, though. Expect a staff review eventually.


Axiom Verge (PC)
Burned through this wonderful Metroid love letter and completed the game with 97% of the map filled in. Whew.


Doorways: Prelude (PC)
Formerly known as Doorways: Chapter 1 & 2. I started this and haven't gotten very far, but it's piqued my interest so far. I just started chapter 1.


Dragon Age: Origins (PS3)
---
Impressions thus far of Fire Pro Wrestling World Early Access
Posted July 16, 2017 by JoeTheDestroyer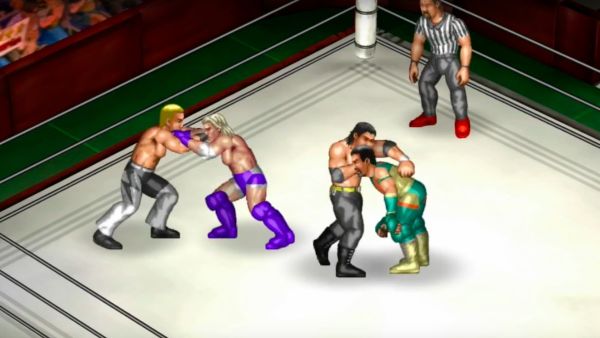 | | |
| --- | --- |
| | I haven't tinkered with it much |
I almost never buy Early Access products. I made an exception with Fire Pro Wrestling World for two reasons:

1. I adore this franchise.
2. I've been begging for FPW on Steam for ages, mostly because of Steam Workshop.