Here, you'll find up to 20 of the most recent posts from the people who have the good taste to follow my blog. Only public results gleaned from the last 200 overall posts to HG Blogs will be displayed. If you see no results below, that means not a lot of people are following me, or my followers haven't been active in a long while, or they simply aren't sharing their posts.
---
Pre-review, short opinion of Lust for Darkness
Posted July 22, 2018 by JoeTheDestroyer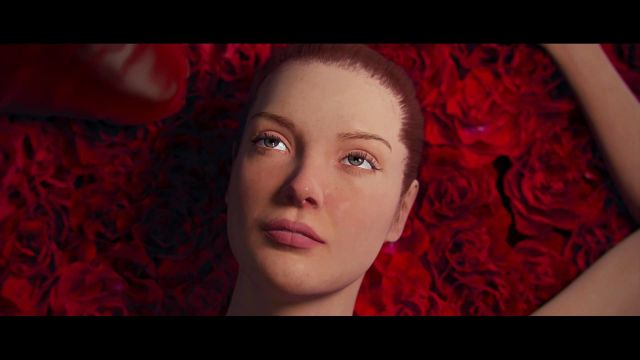 | | |
| --- | --- |
| | Booooo! Not cool! |
What is Lust for Darkness?
An erotic horror walking simulator where you rescue your wife from a deranged cult who engage in orgies.

Opinion 1: It doesn't wimp out or skimp on the sexual content. If you're here to answer "that question," the answer is yes.

Opinion 2: Its story is incredibly dull.

Opinion 3: It isn't scary in the least.

Opinion 4: You're better off playing a different horror walking simulator, because the erotic elements don't bolster the game beyond basic level horror adventure fare.

Review coming soon.
---
I hate starting over.
Posted June 25, 2018 by JoeTheDestroyer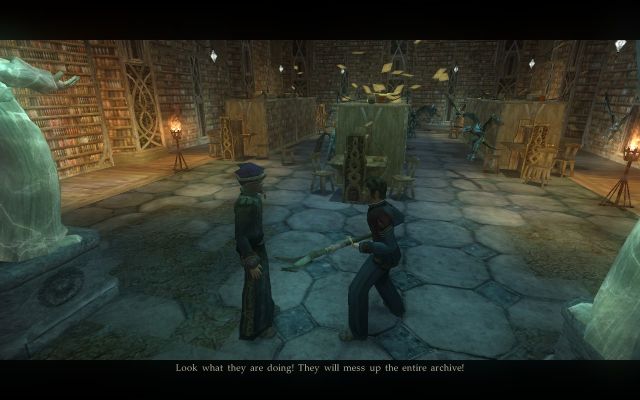 | | |
| --- | --- |
| | Even if I like the game in question |
I once put over a dozen hours into Assassin's Creed II. I loved what I played, dug the missions especially and even enjoyed completing all of the side nonsense. I don't remember how far into the game I got, but a message popped up on my TV screen as the game autosaved. Something about corrupt data. I thought nothing of it because I figured there would be other autosaves. None of them took, though.

When I booted up the game later on, it didn't load my data. In fact, all of my data was gone. All of those hours were gone. Everything I worked for was gone.

I haven't restarted AC2 since that incident, and I probably never will.

---
What Joe Has Been Playing #3
Posted June 14, 2018 by JoeTheDestroyer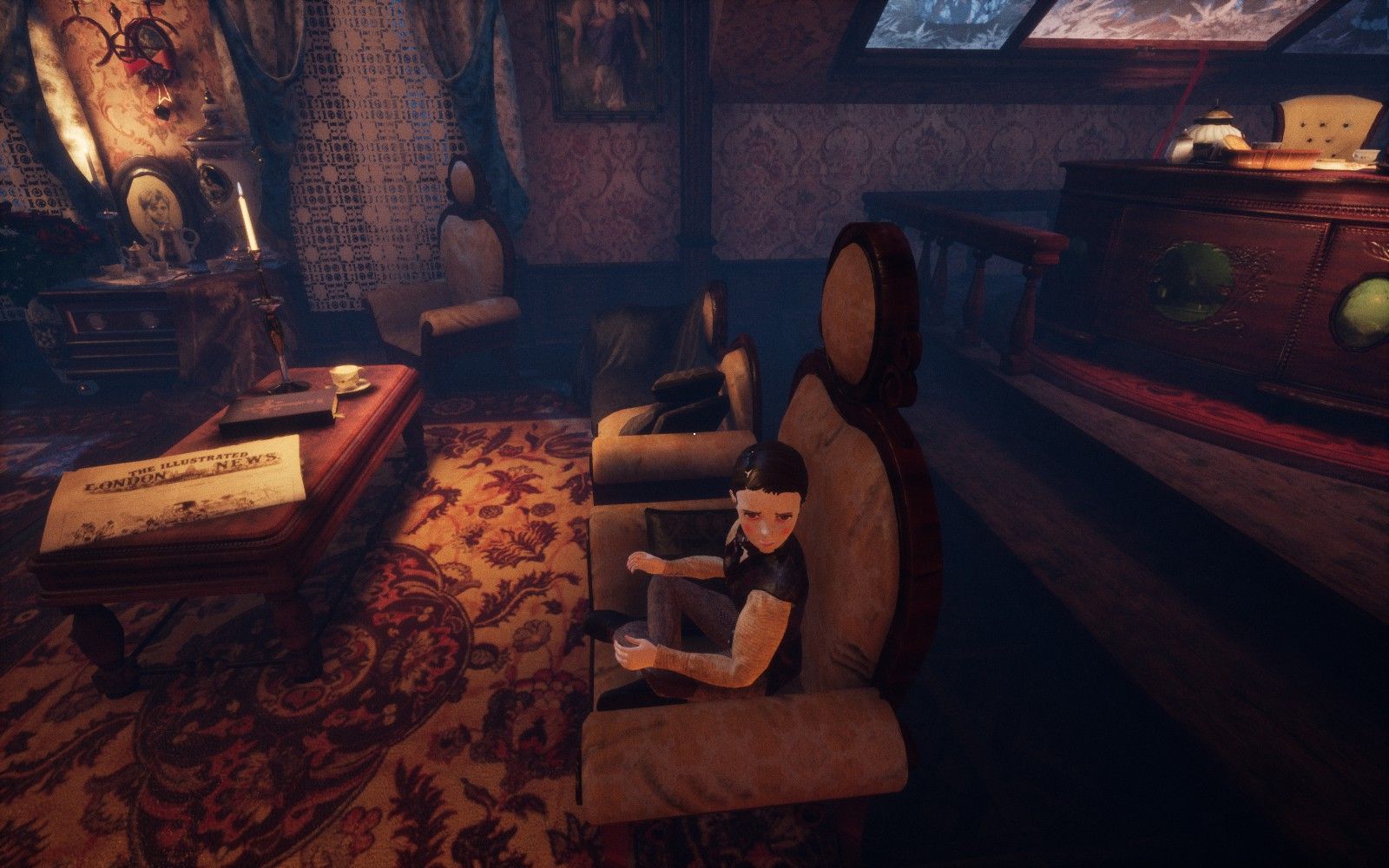 | | |
| --- | --- |
| | A lot of indie stuff |
RECENT PURCHASES
Whew, where do I begin? Wild Arms 5, Suikoden V and Wild Arms XF are now in my grasp, with the first two being physical copies and the last being a PSN acquisition. I also picked up almost the entire Tomb Raider series on Steam for a buck apiece. Since I already had the original, the reboot and Rise of..., I only spent about $8. Sadly, the Lara Croft top-down games weren't on sale. I know some people have been critical of those games, but I'm willing to check them out.

The only game I'm looking at picking up soon is Xenosaga Episode III, but it might be a few weeks before I work up the needed dough. It's a pretty pricey game, as even disc-only copies are listed at close to $80.


---
What Joe Has Been Playing #2
Posted May 22, 2018 by JoeTheDestroyer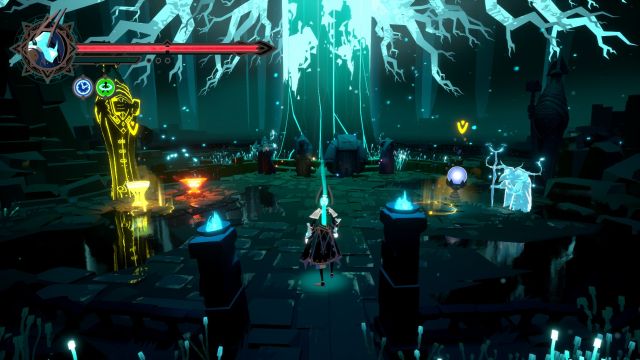 | | |
| --- | --- |
| | Mostly Sly 3 and Omensight |
RECENT PURCHASES
Aside from some random Steam indie games, I've been picking up the last few entries of the Tales series I missed. I recently nabbed Tales of Berseria on a Steam sale, plus secured Tales of Xillia (and its sequel) and Tales of Hearts R. The only US released Tales game I'm not bothering with is Tales of the World: Radiant Mythology, as I've heard it's pretty underwhelming. The GBA release of Tales of Phantasia is all the underwhelming I can stand from that franchise ("Kangaroo" my ass).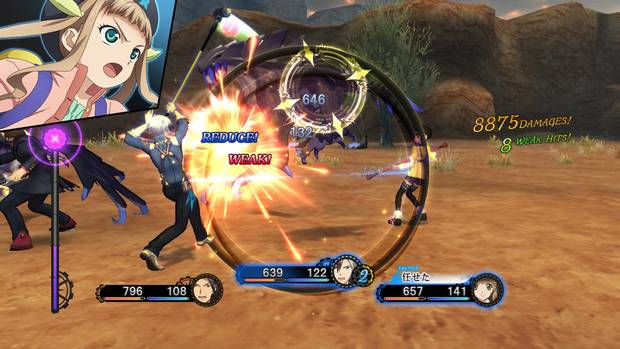 ---
What Joe Has Been Playing #1
Posted May 14, 2018 by JoeTheDestroyer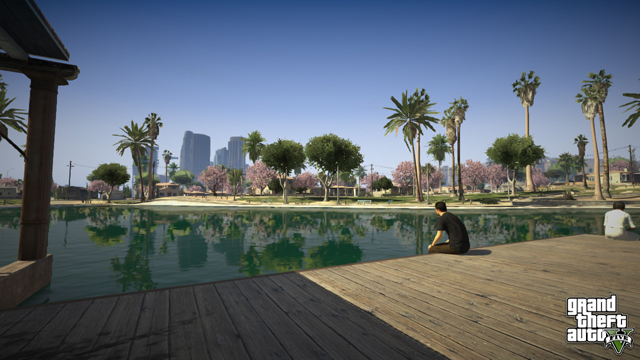 | | |
| --- | --- |
| | RPGs, a walking simulator, roguelite cowboy nonsense, a pedestrian killer and a mascot platformer. |
Sly 3: Honor Among Thieves (PS2)
Having revisited the first two titles, I decided it was finally time to unwrap the over-decade-old copy of Sly 3 I own and put it to use. And so far I'm on the fence...

---
Reviewish thing: Wrestlemania Weekend part 2: Wrestlemania 34
Posted April 20, 2018 by JoeTheDestroyer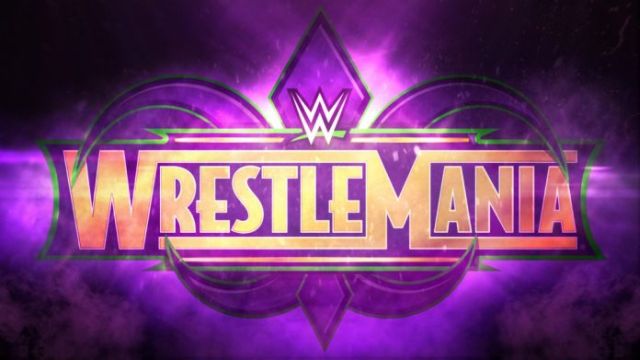 | | |
| --- | --- |
| | Better late than never |
This is belated, but these are my thoughts after finishing Wrestlemania 34 nearly two weeks ago. I wanted to have this up sooner, but my electrical issues prevented that. Now that I have finally updated the blog post, here it is:


I just sat through all of it and I'm exhausted, so I'm going to cut to the chase on my opinion about Wrestlemania 34.

How was the event? Decent. What I liked more is that it leaves WWE in an interesting spot and establishes cliffhangers. Wrestlemania is supposed to be their flagship PPV and the culmination of their season, so there shouldn't be cliffhangers. Yet here we are...


Matches in order, with brief opinions:

1. Andre the Giant Memorial Battle Royal
Rating: 2.5/5
Winner: Matt Hardy
---
The things I go through to play decade-old games...
Posted April 18, 2018 by JoeTheDestroyer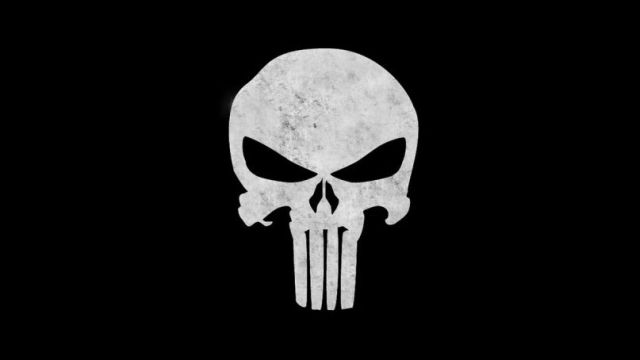 | | |
| --- | --- |
| | such as The Punisher. |
I got tired of playing my PS2 games on a dinky flatscreen TV with blurry visuals, so I decided to get something cheap yet decent. I ended up with an inexpensive Westinghouse set that does the job. Bear in mind that this isn't my main TV, but one I keep in the basement so I can play some of my older systems. After purchasing it, I fished out my PS2's component cable and fired it up. What greeted me as I started The Punisher was a horribly discolored cutscene, where Soap and Molly questioned Frank Castle about his shootout with Kingpin while blue and red hues flashed all over their faces. I thought this couldn't be right and feared the TV was to blame. I didn't want to take it back.

---
Reviewish thing: Wrestlemania Weekend part 1: NXT Takeover: New Orleans
Posted April 08, 2018 by JoeTheDestroyer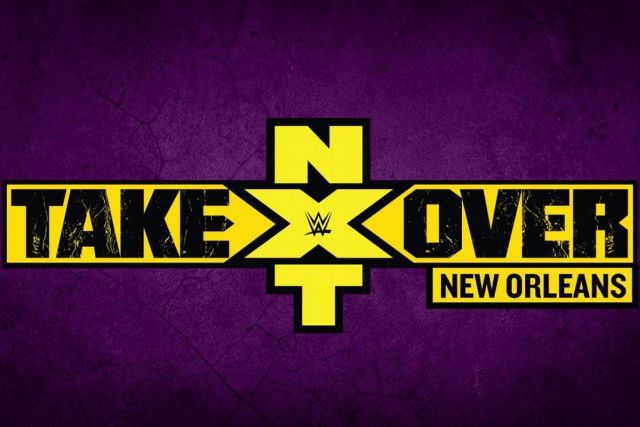 | | |
| --- | --- |
| | One hell of a PPV |
It's been 18 years since I avidly watched WWE. I stopped watching for a number of reasons, but the main one being the visible dip in quality. The latter years of the Attitude Era were tiring, especially the events involving the McMahon-Hemlsley Faction. I drew the line at The Invasion, when WWE purchased WCW and attempted a half-assed crossover event (which also saw ECW playing a part) that fell flat.

---
And it is on this day that I declare my computer no longer gaming capable.
Posted April 04, 2018 by JoeTheDestroyer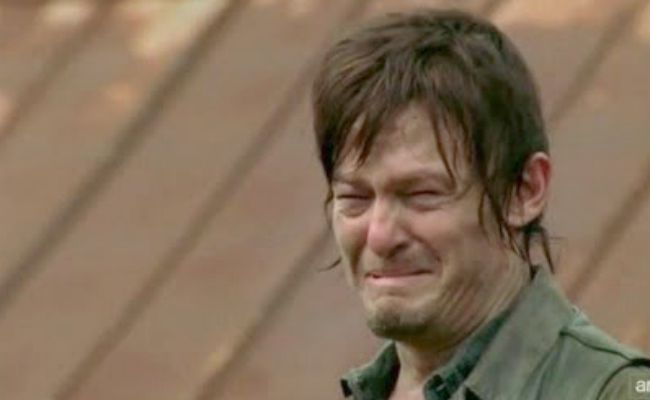 | | |
| --- | --- |
| | Currently saving money to remedy the situation |
My current computer still works. Unfortunately, it can't do more than stream videos.

You see, this computer has lasted six years. While playing Gothic II, it would intermittently crash. I thought that was the game, since other players reported the same problem. However, the issue continued to arise while I played through Avencast: Rise of the Mage (though it didn't occur while I played Upwards, Lonely Robot, Amnesia: A Machine for Pigs or Brothers: A Tale of Two Sons). Sadly, after 17 hours of progress, the computer crashed and corrupted my game data, thereby ending my run. I was at the final stretch, too.

---
Crisis Core: Final Fantasy VII - Impressions
Posted March 20, 2018 by JoeTheDestroyer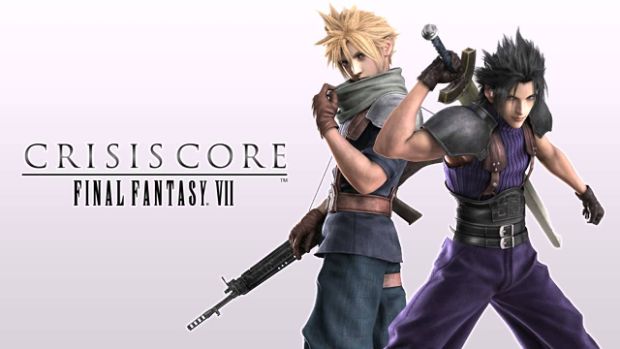 | | |
| --- | --- |
| | Oh, goodie. Square being experimental. |
I've owned Crisis Core for a long time, and I put off playing it. I'm not sure why, but something told me to check out other games first. Having pumped about three hours into it, I think I know why...

I haven't played far enough into it to say for sure, but so far it feels half-assed and unnecessary. The areas you enter are plain and underwhelming, even linear. There are a couple of branches now and then, but for the most part dungeons are straight shots to the end.

---
Gothic 3 - First impressions
Posted March 18, 2018 by JoeTheDestroyer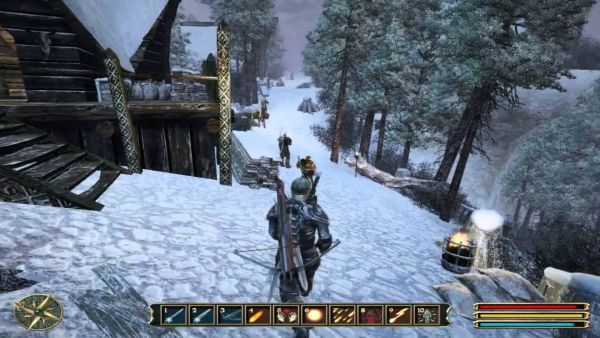 | | |
| --- | --- |
| | It seems like a step forward... |
My computer is dying. Well, it's more like it's being left in the dust. More and more, indie devs are releasing titles that this bag of bones my friend and I built circa 2012 can't run properly. You know it's bad when you can't even run non-AAA titles. I now plan to save up a whopping $1200 to either build a new PC or hire someone to do so, mostly so I can play modern titles.

Before that happens, I have four RPGs I'd like to scrub off my list. I hope to have these finished so I don't get halfway through them, then have to transfer my save files to the new computer (it's mostly a laziness thing). Those titles are Gothic 3, Arcania: Gothic IV, Planescape: Torment Enhanced Edition and Avencast.

---
Updated review: Blake Stone: Aliens of Gold
Posted February 08, 2018 by JoeTheDestroyer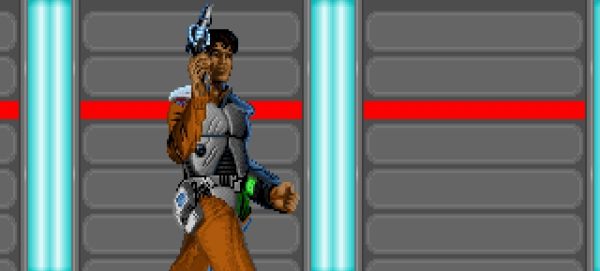 | | |
| --- | --- |
| | Still a 5/10 |
http://www.honestgamers.com/images/assets/13/B/12603/1.jpg

I think this is either the third or fourth incarnation of this particular review.
---
Games I Played in 2017
Posted December 31, 2017 by JoeTheDestroyer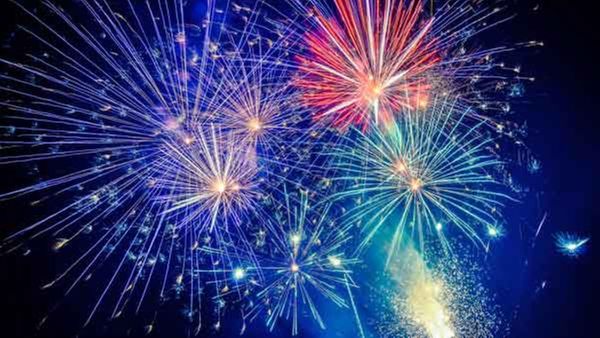 | | |
| --- | --- |
| | A Helluva Year |
Another year in the books, and what a great year for gaming it was! No, sadly I didn't get to play as many modern games as I would have liked, and I didn't get a Switch. However, I still had the opportunity to experience some great content and cross a whole ton of games off my backlog. In fact, since my backlog also includes books and movies, I sliced nearly 100 entries off this year.

I figured I'd take this time to yammer about my noteworthy playthroughs this year. I mean, I only played a handful of new games this year, including a well known sandbox title and a J-RPG that reinforced my adoration of Nihon Falcom.

As for my own year in review...


---
Game Progress 12/21/17: Pre-Christmas Edition
Posted December 21, 2017 by JoeTheDestroyer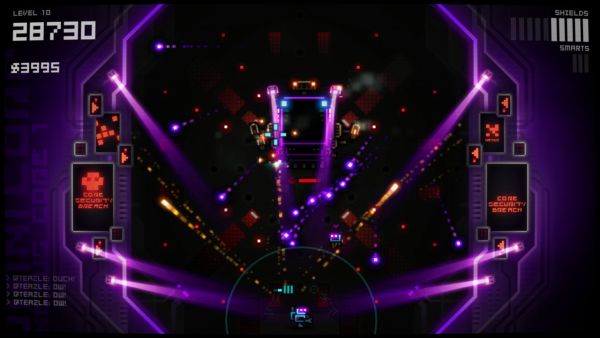 | | |
| --- | --- |
| | Arx Fatalis finally falls |
Arx Fatalis (PC)
I made my way through Akbaa's temple, noticing some items called Akbaa Stones or something like that along the way. I left one on a dead body to make space for merchant fodder and took the other with me. I couldn't find a use for it during my time in the temple, and so decided to sell it later. Bad move.

Anyway, after tinkering with some golems and slicing up cultists, I reached the boss chamber. One of the good guys outed himself as a turn coat, and summoned a demon for me to fight. It was a pretty rough battle, and mostly consisted of me running backwards, slashing and casting the heal spell repeatedly. I did eventually topple the beast and attempted to touch the meteor. Of course, it didn't go as planned, so I began the next phase of the campaign.

---
Game Progress 12/11/17
Posted December 11, 2017 by JoeTheDestroyer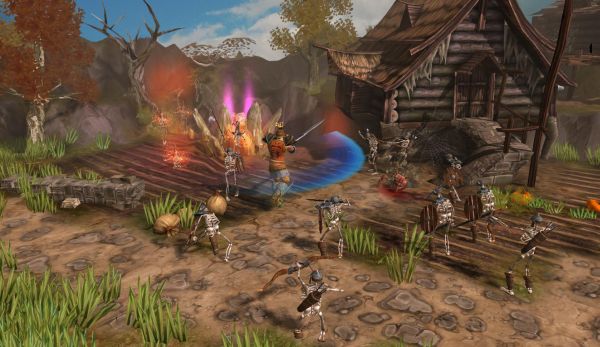 | | |
| --- | --- |
| | Wherein I begin an episodic RPG that was never completed |
Caster (PC)
I played pretty much nonstop, but not because it was that good. It's actually a really easy, bad title. I got to a point where the game says "To Be Continued," with the promise of new developments and missions. However, there haven't been any new missions added to the game since 2010, so I'm pretty sure it's been abandoned. Expect another less than enthused review.


Pokemon Go (Android)
A fair portion of Gen 3 dropped recently. I managed to get Wurmple, Zigzagoon and Makuhita.


Hazen: The Dark Whispers (PC)
---
Game Progress: New Beginnings (and Endings)
Posted November 28, 2017 by JoeTheDestroyer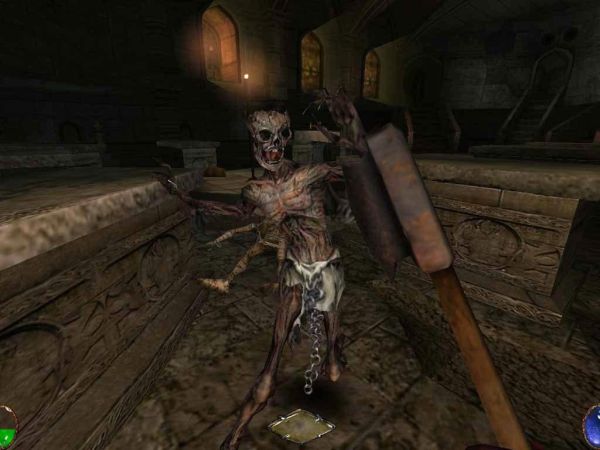 | | |
| --- | --- |
| | Biting off more than I can chew for the 4653764534th time |
I'm kind of weird about how I handle gaming projects. I typically take on a bunch of small ones and one large one at the same time. Then I'll rush to finish all of those before moving on to some major playthrough so I can focus solely on that. The last major playthrough was Mass Effect 2, and the one I have coming up is Horizon: Zero Dawn. But before I hit that, I've got some other titles I've been wanting to scratch off my backlog.

Arx Fatalis (PC)
Once again restarted because why the hell not? I'm outside of the prison and in the pit, where the marsh is located. I've got to find some cogs to make a machine work before advancing. During my exploration, I noticed a huge spider and thought maybe I should just put myself back in prison.


Caster (PC)
---
Game Progress 11/25/17
Posted November 25, 2017 by JoeTheDestroyer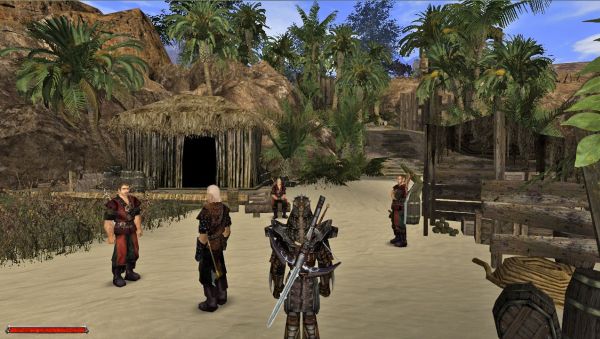 | | |
| --- | --- |
| | Two big games down, hundreds more to go... Sigh... |
3D Dot Game Heroes (PS3)
I sat up late one night and decided to have a go at the final dungeon, Dark Tower. Holy crap, did it take forever! The dungeon consists of seven floors, with each floor decked out with features and enemies from the previous temples. For instance, the first floor houses foes and traps from the Grass Temple. Plus, each floor holds a tougher version of each of the bosses you've fought. I had the hardest time killing the kraken this time around, but managed to off the dragon on only my second attempt.

---
Ten Games I Hope to Finish Next update
Posted November 15, 2017 by JoeTheDestroyer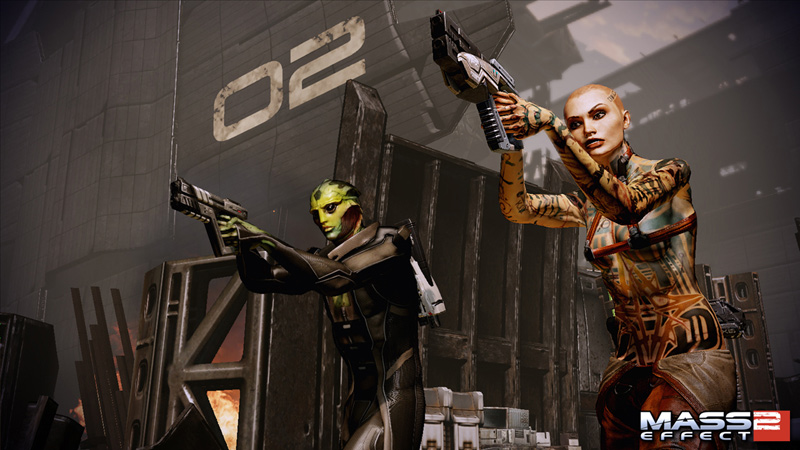 | | |
| --- | --- |
| | From a previous Game Progress blog |
A few months ago, I posted a Game Progress entry that ended with ten games I hoped to finish. Whittling down my backlog has become more of a priority over the last year or so, especially since it's become dishearteningly large. However, I have dropped a lot of titles from it (bear in mind that my backlog also includes books and movies to complete, of which I've ended numerous recently), a few of them were games I hoped to complete.

10: Horizon: Zero Dawn (PS4)
Status: I need to restart. I'll probably play through this once I'm done with Mass Effect 2, which is my current focus.

9. 3D Dot Game Heroes (PS3)
---
Game Progress: The Return
Posted November 12, 2017 by JoeTheDestroyer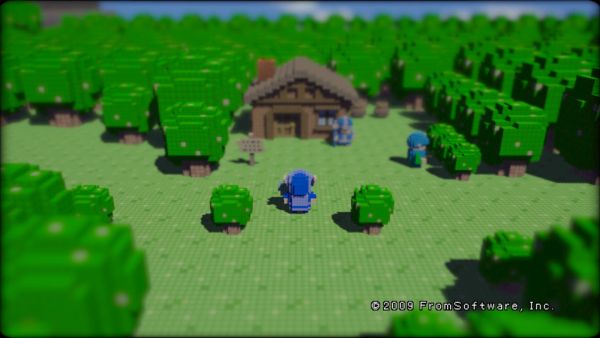 | | |
| --- | --- |
| | I finally have time/enough content to post one of these. |
Pokemon Go (Android)
A Halloween event rolled in last month, along with five Gen 3 Pokemon: Duskull, Dusclops, Shuppet, Banette and Sableye. I managed to catch all of them, including Pikachu donning a witch's hat.


Legendary: A Game of Heroes (Android)
This one also had a Halloween event that allowed me to nab Wicked Witch. I also managed to amass enough candies to boost her to five star, making her my current most powerful hero.

Mostly, I've taken part in special events rather than furthering the campaign. I am in the fourth segment there, but progress in the campaign doesn't matter much. As I've said before, every challenge there is the same.


3D Dot Game Heroes (PS3)
---
Game Progress 10/19/17
Posted October 19, 2017 by JoeTheDestroyer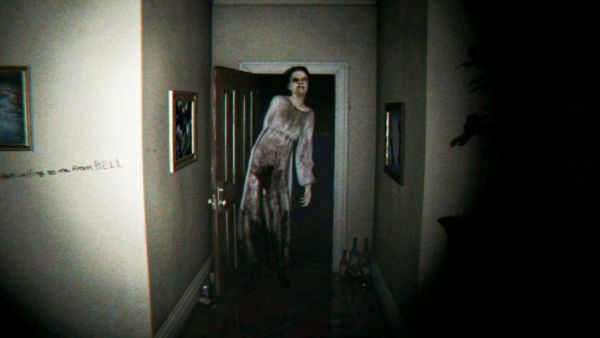 | | |
| --- | --- |
| | Scary things |
I bought a refurbished Wii U off Amazon not too long ago, and got three games for it since: Super Mario 3D World, Hyrule Warriors and Xenoblade Chronicles X. I also intend to get Bayonetta 2 and Tokyo Mirage Sessions #FE soon.

Pokemon Go (Android)
I hatched a Mareep recently, giving me enough candies to get Ampharos. Still no legendaries.


Legendary: A Game of Heroes (Android)