Here, you'll find up to 20 of the most recent posts from the people who have the good taste to follow my blog. Only public results gleaned from the last 200 overall posts to HG Blogs will be displayed. If you see no results below, that means not a lot of people are following me, or my followers haven't been active in a long while, or they simply aren't sharing their posts.
---
Interesting article about Telltale Games
Posted March 21, 2018 by jerec
| | |
| --- | --- |
| | It's a long article, but a very interesting read. |
The Verge: Telltale Games Developer Layoffs Toxic Video Game Industry

I've been a fan of TellTale since the Sam & Max days, and I was initially quite happy that The Walking Dead was such a huge success for them, but became quite bored with that template over time (liked The Wolf Among Us, but never finished Game of Thrones, and I'm a huge GoT fan). It's hard to tell how many of these claims are true, since the article bounces between sources (and the CEO), so it does seem to be telling both sides of the story, or maybe the claims made by one side seem to ring a bit hollow.

---
Digital Game Pricing Really Frustrates Me Sometimes
Posted March 11, 2018 by pickhut
| | |
| --- | --- |
| | aka Warhammer: End Times - Vermintide Blog Post |
So with Vermintide 2, a Left 4 Dead-style game, recently released, I wanted to see if the first game, End Times - Vermintide, was available on the PS4. The first place I checked was the PS Store, and it showed up in the search results! I clicked it... and it was $39.99. The game came out on October 4, 2016.

---
GameStop is terrible at listing their exclusive games...
Posted January 23, 2018 by pickhut
| | |
| --- | --- |
| | Exclusives? Exactly. |
With Secret of Mana receiving a North American physical PS4 release exclusive only at GameStop next month, I decided to snoop around their website for the past couple weeks. I knew they've had a couple physical exclusive titles (in NA, at least) in the past, such as Song of the Deep, but I was surprised just how many PS4 exclusives they actually had; Duke Nukem 3D 20th Anniversary, Cities Skylines, and Killing Floor 2, to name the more familiar names. I was then thrown off by the number of "smaller" titles they had, such as Constructor (90s sim/tycoon title), a Prototype bundle of the first two games, Wuppo, and Has-Been Heroes, the latter I've only heard of for the first time while browsing GameStop.

---
Friday the 13th: The Game Offline Mode is Available!
Posted December 18, 2017 by pickhut
| | |
| --- | --- |
| | The most glorious single-player mode of 2017! Proof inside! |
To make things "interesting," I decided to handicap myself for my first match. I equipped one of the weaker Jasons, who can't run or morph very well, set the difficulty to Hard, and fought against seven Counselor bots. This is what played out:



-0:00: Counselor literally ran into me after I made a bunch of noise. Then he ran in the house, picked up the gun... and ran into me without trying to fire.

-0:25: Counselor ran around in circles before she decided to dive in the water.

-0:40: Counselor got hit by my knife, and in retaliation, she turned around and ran into my body.

---
My Amazing Spoilerific Review of The Last Jedi
Posted December 17, 2017 by pickhut
| | |
| --- | --- |
| | Because my opinion matters the most on the Internet. Obviously. |
(spoiler spaces, because you can still see this when you enter my main blog page)

-

-

-

-

-

-

-

-

Thought it was fine. Maybe a bit too many space battle scenes.

Liked that they fleshed out Poe's character this time. Actually, I'm surprised how developed they made him in a film where tons of other stuff is happening. Went from a hot-headed, but well-meaning, pilot who constantly thought blowing stuff up all the time was the solution, to knowing better by the end of the film. (continued below)
e)
e)
e)

---
Goldeneye review (from the year 2000)
Posted October 15, 2017 by jerec
| | |
| --- | --- |
| | I look back on these reviews when I want to cringe. |
Goldeneye
Review by Jerec

Pages and Pages of Text
When starting a mission, if you dont read the 6 pages of text, you might aswell give up. I really didn't like reading so much. But even when I did read, the missions went from being ''too hard'', down to just plain ''hard''.

Graphics (7.3/10)
---
Return to Andromeda
Posted September 16, 2017 by jerec
| | |
| --- | --- |
| | 5 months later, I attempt the new Mass Effect again |
Wow. This game took a beating, critically. The initial release was pretty buggy. My own progress was stopped when a mission wouldn't generate the next objective, leaving me with no way to progress, and the last manual save too long ago.

Coming back to it now, I decided to start over with Sara Ryder instead of Scott. I pushed through parts of the early game that were familiar to me, and eventually reached the unknown. The game's been patched a fair bit, and it looks and plays a lot better than I remember.

---
Dead by Daylight: Makes You Feel Bad for the Killers
Posted July 28, 2017 by pickhut
| | |
| --- | --- |
| | Don't play if you want to keep your sanity. |
I have been playing online multiplayer titles for years and years and years. I have been through several Halos, GTAs, a couple niche titles, big titles, and what not. I have received my share of "hate" messages and mic "harassment" because the other players were mad that they lost. This is to be expected when you dive into online multiplayer. I have accepted this.

---
Steam Regrets #1 - Mountain
Posted July 08, 2017 by jerec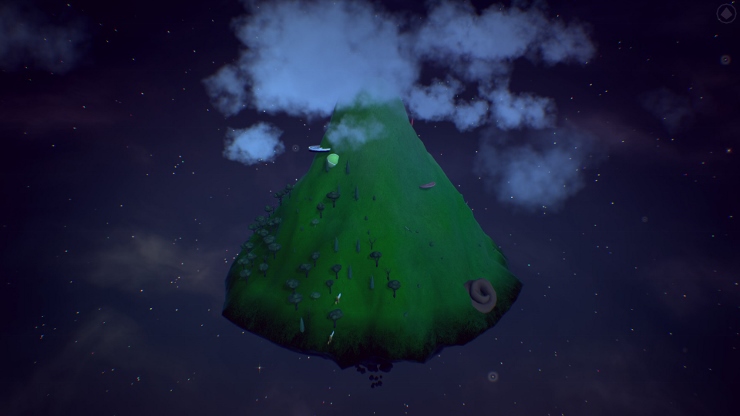 | | |
| --- | --- |
| | Can people stop uploading their programming assignments to Steam? |
My backlog of games to play on Steam could be described as a Mountain. These are games I've picked up for ridiculously low prices, or were included in bundles. These are the games that are either bad, or not really games at all. These are the games that aren't worth a full review.

Steam Price $0.99
I Paid $0.49

---
Trials and Tribulations with Friday the 13th: The Game
Posted June 15, 2017 by pickhut
| | |
| --- | --- |
| | aka Reviewing Multiplayer Games Can Be Aggravating |
Bought Friday the 13th: The Game on May 26.

Played a considerable amount of online matches over its launch weeks, right through the nightmare that was its database/server issues.

Wrote seven paragraphs into a review.

Intentionally wrote seven paragraphs into a review I knew I wasn't going to finish, because I don't have a concrete verdict of the game.

I don't think I've ever been in this type of situation with a review before, as far I as I can recall. I actually heavily considered not reviewing Friday the 13th: The Game after the disastrous first weekend with the game where getting into ONE match took anywhere from 10 to 20 minutes. And when I finally got in, there was always a 50/50 chance the host would quit, drop-kicking the other players back to the title screen.

---
I need to stop forgetting and remembering Limited Run Games exist...
Posted May 23, 2017 by pickhut
| | |
| --- | --- |
| | ... |
Because when I'm in forgetful mode, I'm 100% fine. But when I remember, I immediately go to the website, and see all the potential purchases I could have rushed for....

It's soul-crushing seeing a physical PS4 version of Dariusburst in the Sold-Out section. It hurts.

Oh well.

Back to # game.
---
Writing regular reviews - the struggle
Posted May 13, 2017 by jerec
| | |
| --- | --- |
| | Writing is only half the battle... |
I have to admit, I don't know how some of you guys can write a review each week for such a long time. I'm even more mystified at how some of you can write multiple reviews in a week.

2017 has been by most productive year for reviews ever. Well, In 2000/2001 I probably did about a hundred or so, but most of them were pretty bad rush jobs. I've done 11 reviews this year, and then it sort of just dropped off recently.

The problem is, I want to keep reviewing games. I just haven't been able to progress fast enough in those games to write reviews (and I'm not really wanting review things I played in 2015/2016 from memory without going back and refreshing myself - I put over 100 hours into Witcher 3, but it's already faded too much in my memory).

---
Mass Effect: Andromeda – Initial thoughts. (first mission spoilers)
Posted March 25, 2017 by jerec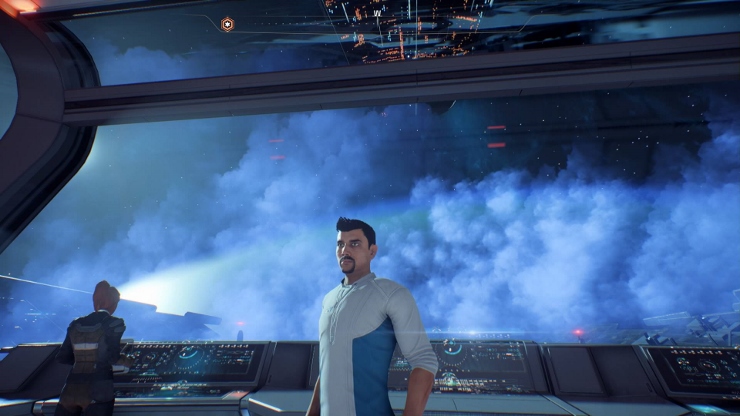 | | |
| --- | --- |
| | I'm not that far into Andromeda, yet. I've just reached the Nexus and spoken to some people there. So, thoughts. |
I wanted to play this last night, but it wanted to download a few gigabytes of updates first, so I decided to wait until today. I don't know what these updates fixed. I've been reading some stuff online of weird graphical glitches and bad animation. I'm not sure if these are specific to any version. I'm playing on PS4.

---
Y'all need John Wick 2 in your lives if you haven't watched it yet.
Posted February 13, 2017 by pickhut
| | |
| --- | --- |
| | - |
I very much enjoyed the first film back when I got its home release, and while I looked forward to a sequel, I was always pretty skeptical if it would live up to the standards of the original film. Just saw Chapter 2 earlier today, and this movie is a fantastic action film. I didn't think the sequel would outdo the action scenes in the first, at best be its equal, but the stuff on display here is a spectacle. The gun and fight choreography is jaw-dropping at times, and much credit goes to, and this also applies to the first film, the lack of shakey cam; you clearly see everything happening on screen, and for the most part, the actors are actually going at it with each other.

---
Sequels and Spoilers
Posted February 04, 2017 by jerec
| | |
| --- | --- |
| | How to handle spoilers of the first title while reviewing the second. |
So, when you review a game in a series with an ongoing continuity, particularly a series which is very heavy on story, how would you go about talking about the first game, and potentially spoiling it.

In my example, it's Steins;Gate 0. I'm finding I can't even talk about the premise of this game without spoiling massive end-game events from the first game. Sure, I could assume that people reading a review for the second game in a series have played the first. But I feel like on this site, people will read it anyway (especially if they have to for Review of the Week purposes).

I could include a spoiler warning in the review, or try not to reveal anything too specific. This is going to be an interesting challenge for me.